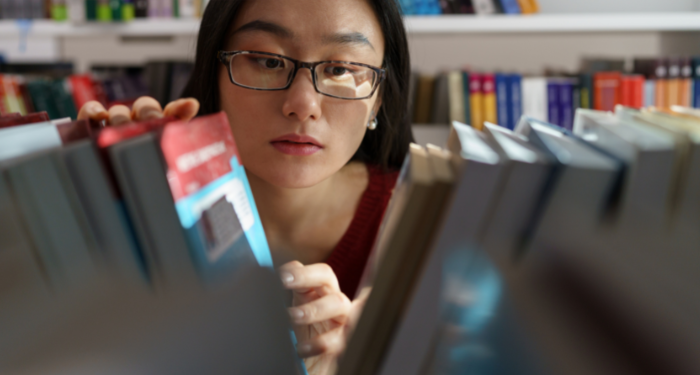 Woohoo! A new year means new books, and 2023 is hitting the ground running with an incredible lineup. To help you fill up your TBR list right off the bat, here's a preview of 23 exciting new books to add to your 2023 reading list! You are going to be so excited when you see it. And when I say 23 books, I mean like three times that number, because you know how I love to sneak in as many recommendations as I can. Because the bigger the list, the fewer you've missed!
There are so many titles to sort through every week, so to help you find some must-read books of 2023, there's a wide variety of books here that are being released in January to June. (We do a preview of the second half of the year later, don't you worry!) There's thrilling true crime, fascinating history, sweet romance, shocking mysteries, highly anticipated debuts, a novel by a famous musician, and more! Keep in mind that publishing dates are still wildly erratic, so you might have to wait a little longer for a few of these. (It will be worth it, I promise.) Now, on your mark, get set, GO!
In this highly anticipated Black southern gothic debut, a poor young woman named Magnolia Brown meets a charming stranger named Cotton at a gas station. He offers to help her with her financial situation by giving her work at his family's funeral home for good pay. But when Magnolia tries to step away from the job after his work requests get weirder, she finds it isn't that simple. More debut novels for your TBR: The Survivalists by Kashana Cauley (January 10) and The Quiet Tenant by Clémence Michallon (June 20).
Bad Cree by Jessica Johns (January 10)
In this electrifying debut, a young Cree woman plagued by nightmares returns to the scene of her sister's death in search of answers — which makes the dreams worse. Even more upcoming debut novels for your TBR: Really Good, Actually by Monica Heisey (January 17) and Pineapple Street by Jenny Jackson (March 7).
This fantastic fantasy is a gothic fairy tale about a man who marries a mysterious woman who makes him promise never to pry into her past. But when they're forced to return to her family estate, he can't help but be curious… This is the adult debut of Chokshi, the bestselling author The Gilded Wolves, the Aru Shah series, and more. More upcoming fantasy novels for your TBR: The Adventures of Amina al-Sirafi by Shannon Chakraborty (February 28) and To Shape a Dragon's Breath by Moniquill Blackgoose (May 9).
Book Deals Newsletter
Sign up for our Book Deals newsletter and get up to 80% off books you actually want to read.
Thank you for signing up! Keep an eye on your inbox.
By signing up you agree to our terms of use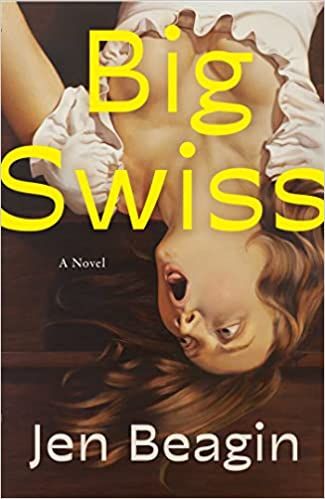 Big Swiss by Jen Beagin (February 7)
Beagin's third novel is about a lonely woman who works transcribing patient sessions for a sex therapist. When she becomes obsessed with one of the patients, who she calls "Big Swiss," it threatens to upend her whole life. This is already going to be a series starring Jodie Comer. More great upcoming novels: I Have Some Questions for You by Rebecca Makkai (February 21) and Natural Beauty by Ling Ling Huang (April 4).
From the author of Yellow Wife comes a moving novel about two Black women in the 1950s in Philadelphia and Washington, D.C., working to achieve the lives they've been told they can't have. More exciting upcoming historical fiction: This Other Eden by Paul Harding (January 24) and The Flames by Sophie Haydock (March 14).
A heartpounding, highly anticipated work of trans fiction about Alice, whose life was ruined years ago after a night spent in an abandoned house with friends, and who now must return to the place of her torment. More thrilling upcoming horror for your TBR: Monstrilio by Gerardo Sámano Córdova (March 7) and The Reformatory by Tananarive Due (June 27).
Chung's powerful second memoir is a look at the financial inequity and class differences that affect millions of families in America, told through the lens of the illness and loss of her parents. More highly anticipated memoirs: Hijab Butch Blues: A Memoir by Lamya H (February 7) and Sink: A Memoir by Joseph Earl Thomas (February 21).
Cosby, best known for Blacktop Wasteland and Razorblade Tears, returns with an electrifying tale of a Black man who runs for sheriff, hoping to help his small hometown. But his dreams are shattered shortly after winning, when the killing of a Black man by his deputies leads to the discovery of a serial killer in the area. More exciting mysteries to add to your TBR: Everybody Knows by Jordan Harper (January 10) and What Lies in the Woods by Kate Alice Marshall (January 17).
You know her, you love her: Irby is back with another laugh-out-loud collection of essays written in her smart, self-deprecating style. She discusses her life as a writer in Hollywood, the ways her body is failing her, her newfound love for QVC, therapy, Reiki and crystals, and more. More highly anticipated upcoming nonfiction: Wolfish: Wolf, Self, and the Stories We Tell About Fear by Erica Berry (February 21) and The Possibility of Life: Science, Imagination, and Our Quest for Kinship in the Cosmos by Jaime Green (April 18).
Abimbola's debut collection about past and present was the winner of the Academy of American Poets First Book Award. More exciting poetry for your TBR: Drinking from Graveyard Wells: Stories by Yvette Lisa Ndlovu (March 7) and Tanya: Poems by Brenda Shaughnessy (March 7)
Yes, that Susanna Hoffs: Best known as the lead singer of The Bangles, Hoffs has written a delightful romance about a singer with a one-hit wonder now living in her parents' basement. Then she meets a handsome stranger on a plane on the way to a possible second chance for her career. More highly anticipated romances: The Neighbor Favor by Kristina Forest (February 28) and The Fiancée Farce by Alexandria Bellefleur (April 18).
Louise Chao wants nothing more than to be a rock star like the bands she's loved and admired her whole life. But achieving her dreams is difficult when she also has to hide the fact that she's a vampire. And when her secret identity is threatened, she may not get to rock and roll for much longer. More far out sci-fi for your TBR: The Shamshine Blind by Paz Pardo (February 14) and The Scourge Between Stars by Ness Brown (April 4).
Hell Bent by Leigh Bardugo (January 10)
In what is arguably the year's most highly anticipated sequel, Bardugo continues the story of Alex Stern from Ninth House as she attempts to rescue a friend. More highly anticipated sequels: Don't Fear the Reaper by Stephen Graham Jones (February 7) and A Day of Fallen Night (The Roots of Chaos) by Samantha Shannon (February 28)
Age of Vice by Deepti Kapoor (January 3)
Kapoor's second novel is one of the biggest, buzziest books of 2023! It's kicks off the year with an engrossing tale of family, greed, and corruption in New Dehli. More superb sophomore novels for your TBR: The Great Reclamation by Rachel Heng (March 28) and The Covenant of Water by Abraham Verghese (May 2).
Adjei-Brenyah took the literary world by storm with his story collection Friday Black. Now he has returned with his scathing, brilliant debut novel about mass incarceration, set in a future where prisoners fight for their freedom on a reality show. (This one already has my vote for best book of 2023.) More exciting upcoming speculative fiction: I Keep My Exoskeletons To Myself by Marisa Crane (January 17) and My Murder by Katie Williams (June 6).
The Davenports by Krystal Marquis (January 31)
This delightful debut work of YA historical fiction about a wealthy Black family in the early 1900s in the United States is based on the real-life story of the Patterson family. Most highly anticipated YA and middle grade novels: Finally Seen by Kelly Yang (February 28) and Enter the Body by Joy McCullough (March 14).
Bestselling author Black returns to the world of the Folk of the Air series with the story of a runaway queen and a reluctant prince on a quest. More exciting YA fantasy for your TBR: Chaos & Flame by Justina Ireland and Tessa Gratton (March 28) and I'm Not Supposed to Be in the Dark by Riss M. Neilson (May 9).
In this dazzling debut, a young woman visiting her estranged father in Vietnam becomes haunted by the home he is working to restore. Its hold on her grows more powerful each night, and it won't rest until only one of them remains standing. More electric YA mysteries and thrillers: Promise Boys by Nick Brooks (January 31) and The Headmaster's List  by Melissa de la Cruz (February 28).
Two teen rivals find themselves together in the woods when they both sign up for a wilderness survival course. But will their rivalry survive the trip? More delightful YA romance novels: Breakup from Hell by Ann Dávila Cardinal (January 3) and Always the Almost by Edward Underhill (February 14).
And this is the exciting conclusion to the Unstoppable series, about teens at a space academy, intergalactic destiny, thrilling adventure, and friendship. More exciting YA sci-fi for your TBR: Throwback by Maurene Goo (April 11) and If Tomorrow Doesn't Come by Jen St. Jude (May 9).
If you can't get learn enough about upcoming books, be sure to sign up for our New Books newsletter and subscribe to All the Books! to get weekly new release recommendations.