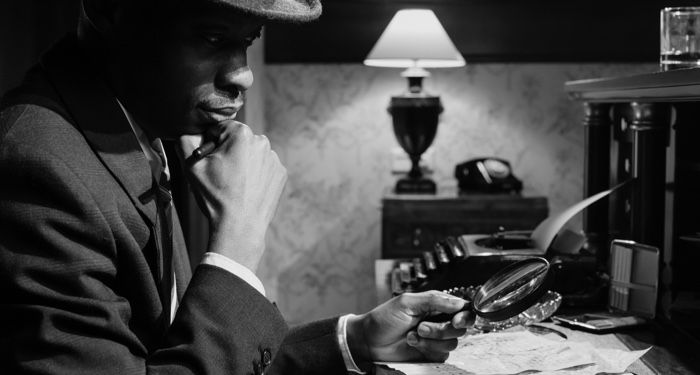 This content contains affiliate links. When you buy through these links, we may earn an affiliate commission.
Let's start with a definition, or rather an anti-definition: neo-noir isn't a book term. Neo-noir refers to the revival of the film genre; film noir primarily refers to films released in the years between 1942 and 1958, and neo-noir refers to similar movies made since. Film noir is a style more than a genre, encompassing mostly crime movies, with a particular look and feel, a bleakness that ran counter to the happy pro-America wartime propaganda machine that ran out of Hollywood during and after World War II. Many of those movies were based on classic roman noir novels, including those by James M. Cain, Raymond Chandler, and Dashiell Hammett, as well as Vera Caspary and Dorothy B. Hughes.
During the initial film noir period, Jim Thompson started publishing books that were even more nihilistic than the darkest Barbara Stanwyck movie. Concurrent with and expanding from the initial neo-noir period in film, authors like James Ellroy and Walter Mosley wrote what could be considered neo-noir books in the 1980s and '90s, and — as I mentioned in my roman noir article — there's been a beautiful expansion and diversification of the genre in the 21st century.
I have a confession, though: I have not kept up with modern roman noir books. I've read (and LOVED) Queenpin, and I've bought several books by Stephen Blackmoore (the Eric Carter series) and Alex Sagura (the Pete Fernandez Mysteries), but I'm way behind. So in truth, I'm writing this for a selfish purpose — I'm making myself a neo-noir novel TBR. Would you like to join me? These neo-noir books are all from 2019 and more recent, with a few other titles at the end that are slightly older.
8+ Neo-Noir Books
Mario reluctantly begins working as a hitman to get out of debt, but when his world is shattered he takes on one last job, a job that could end with $200,000 in his pocket or with a bullet in his brain.
Unusual Suspects Newsletter
Sign up to Unusual Suspects to receive news and recommendations for mystery/thriller readers.
Thank you for signing up! Keep an eye on your inbox.
By signing up you agree to our terms of use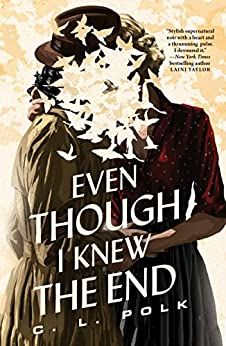 She already sold her soul to save her brother's life, so there's no reason for her to take the job…until she's offered a chance to grow old with the woman she loves. She has three days to track down a vampire serial killer in Chicago, and the odds are stacked against her.
Irene Lamontaine kept her family's soap empire's recipes a closely guarded secret, but she's been murdered and that means her estate — a safe haven for people shunned by outside society — may be harboring a murderer. Ex-cop Evander Mills was fired from the police department after being swept up in a raid on a gay club, so he's available to look into the matter.
Lena learns of her half-sister Desiree's death when Desiree, a former reality TV star in disgrace, is found dead on a playground, an apparent self-induced overdose. But Lena knows there's more to her sister's death, and she's determined to uncover the truth, no matter how many family secrets come out in the process.
(This is the only book on the list I've read, and I loved it SO much!) Private detective Ivy Gamble is called to investigate a magical murder at the magical school where her magical sister Tabitha teaches. Non-magical Ivy might be in over her head, if she can get out of the bottle long enough to solve the mystery.
Carmen, an assistant at Triumph Comics, is so close to her goal of writing her own superhero comic that she can taste it. She's asked to work on a new character, Triumph's first female hero, the Lethal Lynx, but she has to keep her work a secret. Then the writer is found dead and it turns out he didn't put Carmen's name on the materials, so she has a hit comic no one knows she worked on. She'll have to find out what happened to him.
Tesla Crane is one of the richest women on earth, so she's enjoying the anonymity of her honeymoon when her husband is implicated in a murder. She'll have to face her past, and risk being recognized, to keep him from being framed.
Maite is a secretary who just wants to read romance comics, but when her neighbor Leonora disappears under strange circumstances, she starts looking for her — and so does a heavy named Elvis who's been sent to find Leonora.
P.S. The title quote is from the classic film noir The Big Heat, starring Gloria Grahame.