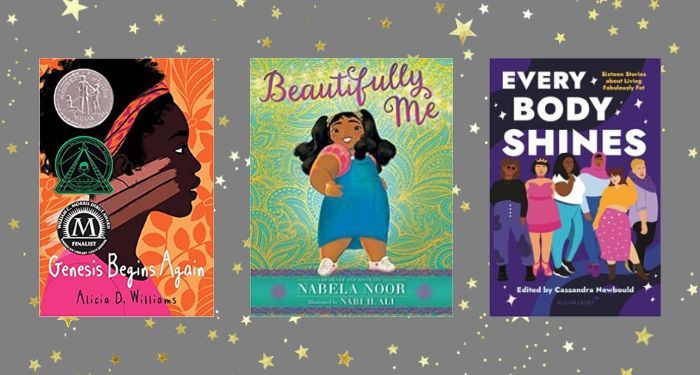 This content contains affiliate links. When you buy through these links, we may earn an affiliate commission.
When we're told to work on "loving yourself," we have every right to be confused. The term is loaded and confusing. For my purposes here, I'm discussing our feelings about the way we physically present ourselves to the world. Having a healthy self image is so complicated, requiring an alignment of personal affirmations and positive societal messages. Even if someone is lucky enough to have family who works hard to build them up, watching television, picking up a magazine, or going to school can threaten even the strongest foundation. There are several billion-dollar industries that depend on the average citizen not loving themselves, and they work hard.
Since my childhood, I've seen things change. People of different body sizes and abilities are being featured in some store ads. Social media allows us to seek out people who look like us doing things we want to do. Body shaming damage still happens (and the companies are getting better at co-opting formerly neutral terms, like wellness) but there are countermeasures. One of my favorites, of course, is books.
Representation is everything, and seeing people who exist outside of the norms of typical "beauty" live full lives with romance, friendship, challenge, and triumph is so important. It literally changes the narrative around who is allowed to live a full life, unencumbered by the the exhaustion of chasing physical standards.
This collection of essays from some of the great young adult authors of our time is a gorgeous celebration. In a world where being fat is the worst thing you can possibly be, reading about strong and fabulous fat folks is downright revolutionary.
Another anthology, and this one stands out to me because of the forward by Aubrey Gordon, an amazing author, podcaster, and fat activist. Diverse voices dance across these essays, allowing teens to proudly stand up and take up space.
The Kids Are All Right Newsletter
Sign up to The Kids Are All Right to receive news and recommendations from the world of kid lit and middle grade books.
Thank you for signing up! Keep an eye on your inbox.
By signing up you agree to our terms of use
I love Charlie Vega. She is sweet, smart, and strong. She deals with crappy messages from her family and annoying expectations from a lot of people around her. In Fat Chance, Charlie both blazes a trail as a fat, Brown, opinionated young woman and deals with inevitable insecurities. Both sides of this coin are needed by young people looking to characters for tips on how to deal with small minded folks who think they're too much.
Starfish is one of my favorite books of all time. It can be hard to read, but its so important. Ellie is bullied for her weight at school and at home. When she reluctantly begins therapy, she starts to realize that this treatment is not okay. It sounds simple, but so many fat people get stuck on that first step. This middle grade novel in verse is an excellent field guide for standing up for yourself, even if it's a messy process.
Genesis has a list of things she hates about herself. This, in and of itself, is heartbreaking. Dealing with internalized racism, a verbally abusive family, and the wash of issues that come with living in poverty, Genesis is understandably exhausted. Changing herself seems like the only way to get ahead. Will she have the courage to lean in to her natural talents to let herself shine as she is? Read this award-winner to find out.
We expect that overweight kids will be bullied in school. (The experience is horribly traumatic and completely avoidable. Don't accept or condone this.) However, many fat children deal with disappointment or outright negativity from their parents and families. Garvey struggles against his father's expectation that he'll play sports, soothing pain with food when he is hurt. This novel in verse follows his journey to pursue things that he enjoys, and finally reach his father through Garvey's passions, instead of through his dad's.
Frizzy by Claribel Ortega and Rose Bousamra
In this gorgeous graphic novel we meet Marlene, a young girl who would much rather read a book than spend hours straightening her hair so she can look "presentable" like her mom wants. With the help of some friends, Marlene goes on a mission to show the people in her life how beautiful her curls can be just as they are.
This puberty guide for kids 8–12 is the modern answer to the classic Care and Keeping of You. It is part of a four-book series meant to aim young people with the tools needed to address periods, mental health, body changes, and more. I love the aesthetic of this series, and the information is great, too. Pro tip: even though both my kids identify as male, I bought this and the version geared towards boys and put them both on shelf in our home. Information is power!
Beautifully Me by Nabela Noor and Nabi H. Ali
Look at this cover. Take in the gorgeousness of this lovely child who can teach us all something about being ourselves. After spending a day hearing negative messages about people's bodies, Zubi refuses to internalize the ignorance, and instead, speaks up about why it is wrong. A perfect addition to any child's library.
Most adults should read it, too.
We Move Together by Kelly Fritsch, Anne McGuire, and Eduardo Trejos
Disabled bodies shine in this story depicting a community trying to make sure everyone has access. From purely a representational standpoint, books showing different ways of walking, getting around, eating, and communicating are extremely important. These gorgeous illustrations and the story's through line about physically adjusting a community space to include everyone makes this a must-read.
Hopefully you've found a book or two that help you or the readers you support see themselves. Every person deserves to know that someone who looks like them can be the main character. Happy Reading!