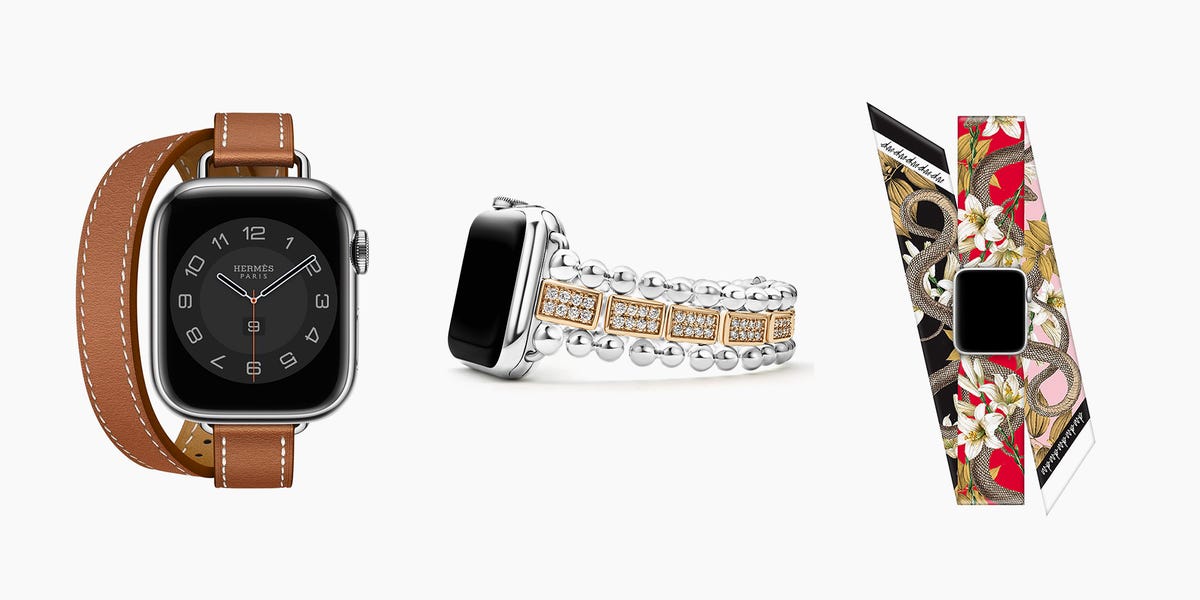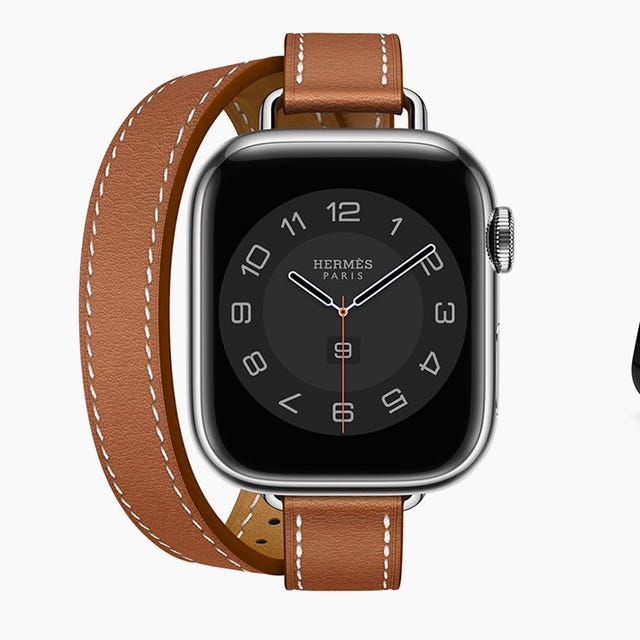 Courtesy
If you own an Apple Watch, you're already living on another level. With high-tech features that allow you to touch pay at the grocery store, take calls while surfing, and even track your menstrual cycle, there's very little it can't do. But looking unique might be one of its weaker points. Thankfully, you can customize your watch to fit your personal style with designers who are adding a sartorial punch to Silicon Valley's favorite accessory. From Hermes' iconic double tour band to actual diamonds that cost more than the watch itself, strap in for our picks.
Advertisement – Continue Reading Below
First designed in 1997 by Martin Margiela, Hermes' Double Tour band is almost as recognizable as the watch itself. So when the luxury atelier teamed up with Apple in 2015, watch lovers were stoked. In our opinion, this is the most elevated option out there, seamlessly marrying tech with high fashion.
Libra Gemini Compatible for Apple Watch Band
This Amazon-backed band will convert any classic timepiece wearer into an Apple wearer.
Foreplay Venom Apple Watch Scarf Watch Band
For a feminine feel, try a scarf watch band.
Y2K is calling, and it's giving us butterflies.
This braided design is an elegant bent.
Leather Band Compatible with Apple Watch
These super affordable leather bands mean you can stock up in every color and swap them out daily to match your outfit.
Secbolt Bands Compatible with Apple Watch
With more than 8,400 reviews, you can't go wrong with this minimalist band.
IWatch Industrial 2.0 Belt Band
For a statement, look to Off-White's now-iconic webbed band, complete with its signature buckle.
Mix and match these bands together for a contrast look.
Silver Pavé Scallop Link Band For Apple Watch
The subtle rhinestones on this watch strap add a touch of soft glam.
Two-Tone Pave Diamond Apple Watch Bracelet
Otherwise, opt for real diamonds for this investment strap from LAGOS.
The Eagle Apple WatchBand
Look to SPGBK Watches if you want a colorful watch strap. The North Carolina-based brand uses kente cloth-inspired patterns that work with everything.
41mm Summit White Nike Sport Loop
If your main reason for wearing an Apple Watch is for fitness, this Nike strap is a no-brainer.
Aniline Leather Strap for Apple Watch
This classic leather watch will stand the test of time (or until you upgrade your Apple Watch for the latest model).
This content is created and maintained by a third party, and imported onto this page to help users provide their email addresses. You may be able to find more information about this and similar content at piano.io
Advertisement – Continue Reading Below