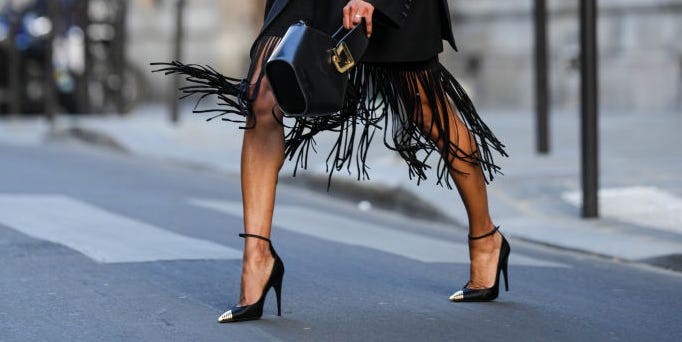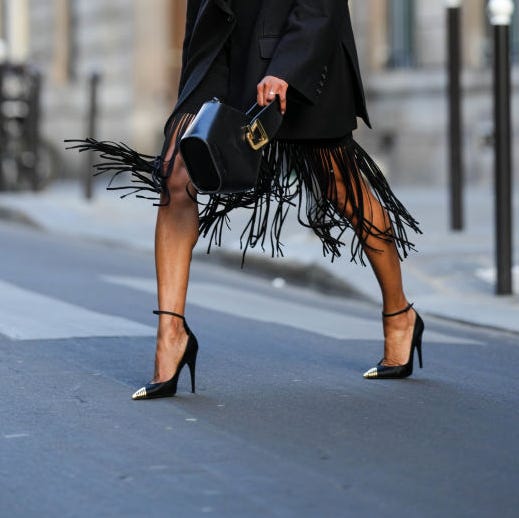 Edward BerthelotGetty Images
You know all of the 10,000 ways you can take care of the skin on your face—but what about your body? If your current routine stops at body wash and lotion, consider adding a scrub a few times a week. Not only does it exfoliate the skin to reveal a smoother look and feel, but adding in a scrub can keep conditions like Keratosis Pilaris and ingrown hairs at bay. It also makes other parts of your routine—shaving or waxing, using self-tanner—even more effective.
What are the benefits of using a body scrub?
"The benefits of a body scrub is to exfoliate dead skin, reduce scaliness, smooth rough skin, and reduce the appearance of bumpy skin," says Ayesha Bshero, Head of Product Development, Beekman 1802. Scrubs can also help combat keratosis pilaris (commonly known as chicken skin), or ingrown hairs. "Body scrubs work great for Keratosis Pilaris," says dermatologist Dr. Karan Lal. "Scrubs help reduce the extent of bumpiness that is seen in KP. Gentle exfoliation can also help ingrown hairs but this must be done cautiously to prevent scarring."
Can some scrubs be too harsh for sensitive skin?
"I recommend body scrubs no more than 1-2x a week to reduce the risk of redness, peeling, post inflammatory hyperpigmentation and even scarring," says Dr. Lal. "Scrubs with fruit pits fragments, such as apricot, or nut shells, like walnut, are known to tear up the skin and cause inflammation," says Bshero. "I recommend a scrub that combines a gentle chemical exfoliant like PHAs with a finely ground pumice in order to achieve the best results especially for people with Keratosis Pilaris."
Here, find the 17 best body scrubs for all skin types.
Advertisement – Continue Reading Below
This body scrub uses goat milk, natural extracts, and a blend of physical and chemical exfoliation to eliminate chicken skin and keratosis pilaris. Any bumpy areas will be soft and supple in no time.
Beekman 1802 Sunshine Scrub, $38, beekman1802.com
2 Best For Sensitive Skin
If you have sensitive skin, this body scrub is gentle and never scratches or irritates the skin. You can get a subtle, gentle exfoliation that won't cause any redness or breakouts.
Nécessaire The Body Exfoliator, $30, sephora.com
You can use this scrub on your body or your scalp for a super clean, soft feeling. It uses sugar and coconut oil to soften the skin dramatically without leaving any residue or stickiness.
OUAI Scalp & Body Scrub, $38, sephora.com
This bar uses bio-degradable wood pulp to gently exfoliate the skin. Nourishing oils and extracts keep the skin hydrated for a glowing, beach-ready body.
Mutha The Nudist Exfoliating Body Bar, $30, mutha.com
Using a blend of physical exfoliation and chemical AHA exfoliation, this scrub makes quick work of keratosis pilaris and ingrown hairs. It's safe enough for sensitive skin and leaves you with soft, even skin.
First Aid Beauty KP Bump Eraser Body Scrub, $30, sephora.com
This scrub is almost good enough to eat with a blend of coconut oil, sugar, and crushed seeds. Like everything Sol de Janeiro makes, the scent will transport you to a beach vacation.
Sol de Janeiro Bum Bum Body Scrub, $42, sephora.com
Bumps and in-grown hairs are no match for this buffing bar. It uses gentle but effective exfoliation to soften the skin, while shea butter adds moisture back.
Soft Services Buffing Bar, $28, softservices.co
8 Best For Irritated Skin
For legs that glisten in the sun, this whipped body scrub takes care of dryness, ingrown hairs, and uneven texture. It uses jojoba oil and blue tansy to soothe inflamed skin.
Truly Moon Rocks Whipped Body Scrub, $20, ulta.com
You can use this scrub on your body and hands for incredibly soft, hydrated skin. Using coconut oil and shea butter, your hands will never be more manicure-ready.
SheaMoisture Illuminating Hand & Body Scrub, $9, amazon.com
This extremely gentle scrub has a velvety, whipped formula with fine grains that leave skin buffed, but not irritated. The macadamia and rice milk fragrance is particularly comforting.
Dove Exfoliating Body Polish, $7, walmart.com
11 Best For An Investment
This all-organic pick promises glowing, rejuvenated skin thanks to a combination of natural exfoliants like pink Himalayan salts, Hawaiian sea salts, sugar, and apricot seed powder. It also works into a really satisfying creamy lather to heighten your at-home spa experience.
Tata Harper Smoothing Body Scrub, $90, tataharper.com
This viral body scrub is made of scrumptious-smelling ground coffee beans, cacao extract, and nourishing sweet almond oil. It feels indulgent and, as Instagram will tell you, guarantees a good photo op.
Frank Body Original Coffee Scrub, $10, ulta.com
A delightfully millennial pink scrub that not only looks good in your bathtub but also feels great too. Coconut oil and Moroccan rose hydrate the skin while chunky grains leave you feeling thoroughly exfoliated.
Herbivore Coco Rose Coconut Oil Body Polish, $38, dermstore.com
Shea butter, pure sugar cane, and coconut oil are the key ingredients that put the "treat" in this body treatment. Use it and its birthday cake scent will leave you smelling like a snack.
Lalicious Extraordinary Whipped Sugar Scrub, $38, nordstrom.com
This trusty, no-frills drugstore favorite contains acne-fighting 2% salicylic acid to prevent breakouts. It both scrubs and lathers into a foam to give you an extra-clean feeling and confidence your skin will be zit-free.
Neutrogena Body Clear Body Scrub, $10, ulta.com
1,100 reviews and 4.5 stars on Amazon don't lie: This sugar scrub works wonders. It contains a cocktail of skin-saving ingredients like Moroccan oil, safflower seed oil, rosehip oil, and evening primrose oil to refine your skin's texture and restore elasticity.
Tree Hut Shea Sugar Scrub, $9, target.com
Clear away dry, dehydrated skin with this exfoliator made with peach seed powder, sugar, and shea butter. Expect to spend your sweet time in the show thanks to its bergamot, peach, rose, and strawberry-infused scent.
Soap and Glory Flake Away Body Polish, $14, target.com
This content is created and maintained by a third party, and imported onto this page to help users provide their email addresses. You may be able to find more information about this and similar content at piano.io
Advertisement – Continue Reading Below