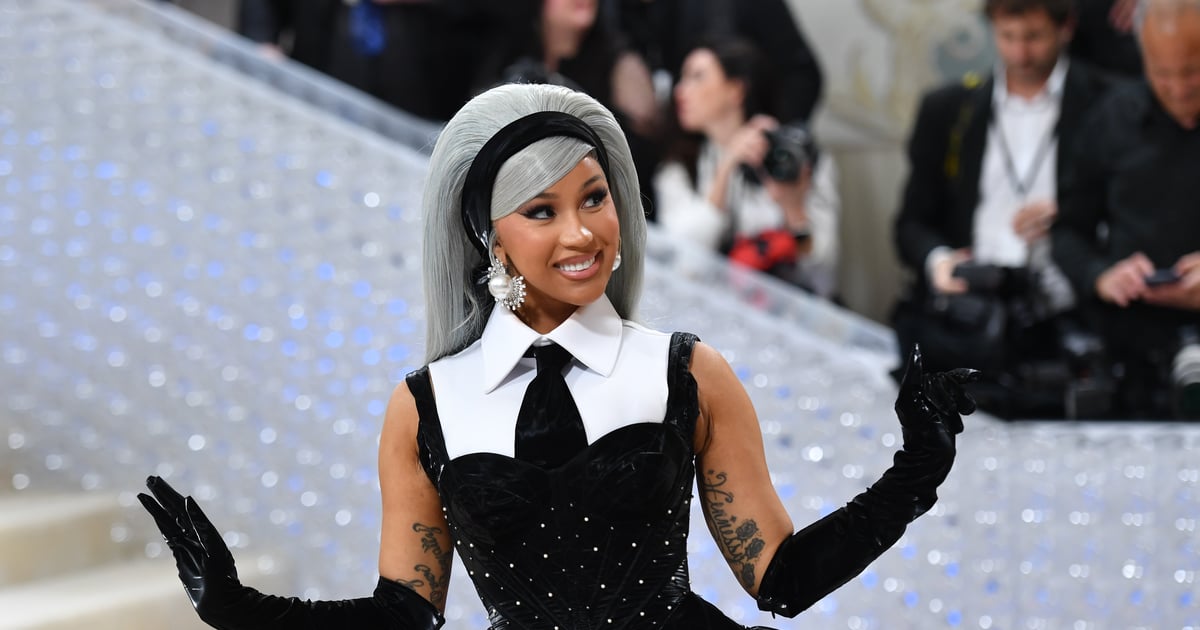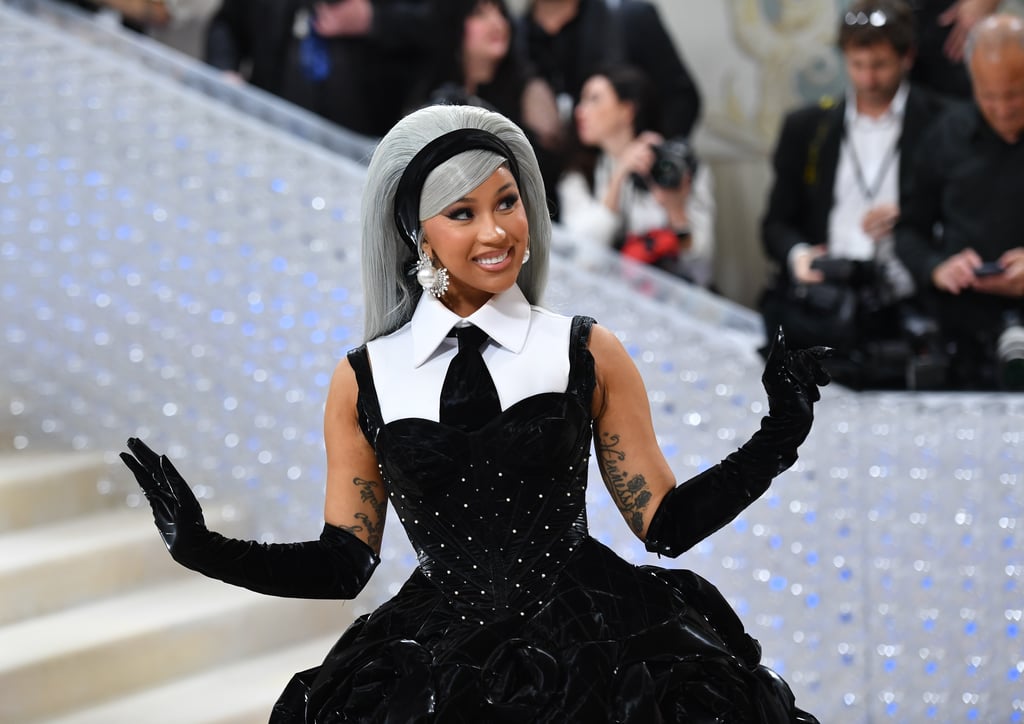 Aside from being a rapper, actress, spokesperson, and entrepreneur, Cardi B is an unabashed lover and student of fashion. Whether she's on the front row at Paris Fashion Week or simply posing for photos on Instagram, she never shies away from a risk-taking outfit that commands attention. Her look for the 2023 Met Gala is right in line with her red carpet repertoire, with bold, eye-catching design elements only Cardi could pull off. Keeping with this year's theme, "Karl Lagerfeld: A Line of Beauty," the 30-year-old star was charged with paying homage to the late designer, either by copying his black-and-white uniform of sorts or wearing a recent or archival look from the fashion houses he led. Cardi B stepped up to the challenge by wearing a sculptural gown by Chenpeng Studio that included a corseted bodice, 3D rose structures on the skirt, and a sleeveless collared top with a black tie — a nod to Lagerfeld's classic uniform.
The rapper once again created sartorial magic with stylist Kollin Carter. Her gray wing was a statement in and of itself (another nod to Lagerfeld), while her smoky eye and pink lip worked to complement, not compete with, her ensemble. For accessories, Cardi added a black latex glove, black headband, and statement pearl and diamond earrings.
Cardi B has long been one of our favorite celebrities to watch on the Met Gala red carpet. In 2018, she made her debut at the annual ball in an intricate, embellished Moschino gown with an ornate headpiece for the "Heavenly Bodies: Fashion and the Catholic Imagination" theme. The next year, she dazzled in a feather-and-crystal confection by Thom Browne with a 10-foot train inspired by a peacock and the 2019 camp theme. And in 2022, she graced the "Gilded Glamour"-themed red carpet in a fitted gold gown by Versace, so heavy with jewelry and chains that she could barely walk.
Keep reading to see Cardi B's latest Met Gala masterpiece from every angle.
Cardi B at the 2023 Met Gala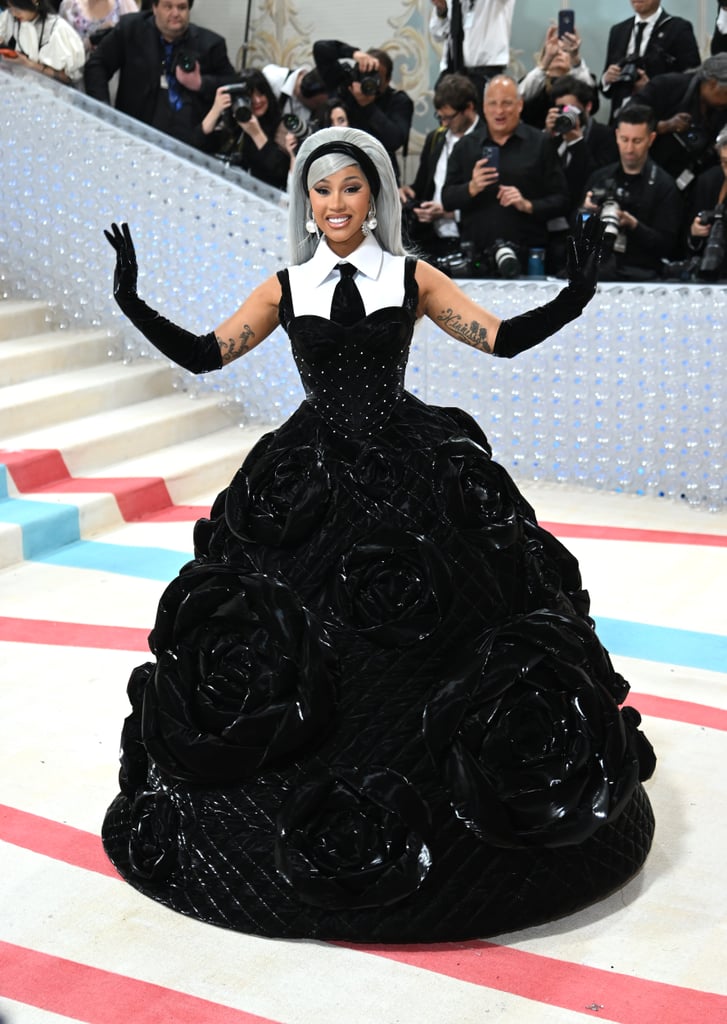 Image Source: Noam Galai / The Hollywood Reporter via Getty Images
1 / 5
Cardi B at the 2023 Met Gala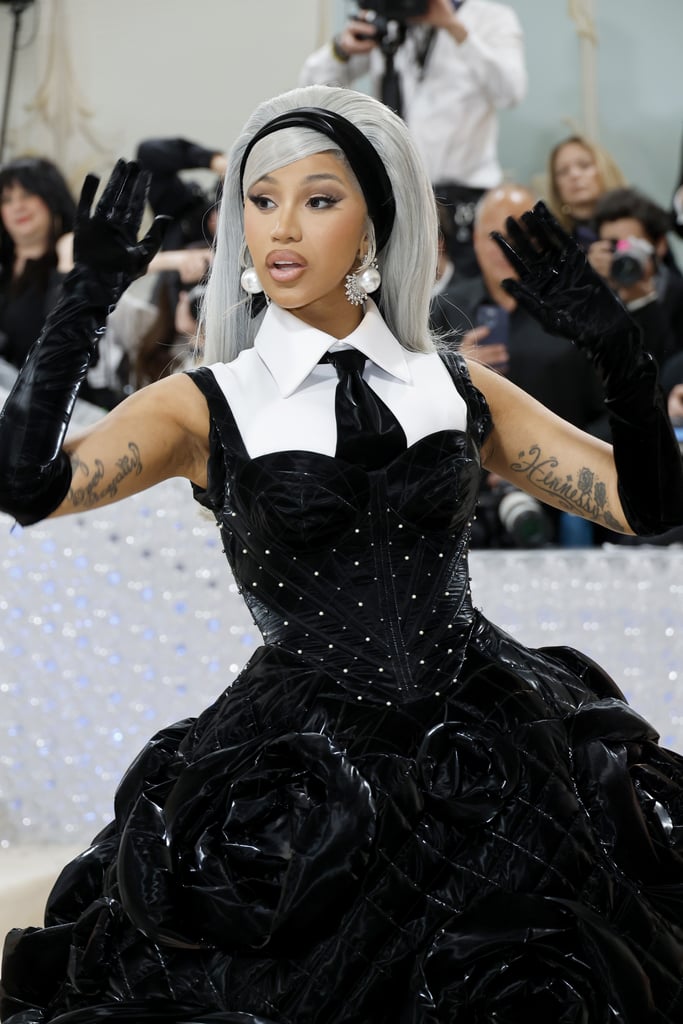 Image Source: Mike Coppola / Getty Images
2 / 5
Cardi B at the 2023 Met Gala
Image Source: Jamie McCarthy / Getty Images
3 / 5
Cardi B at the 2023 Met Gala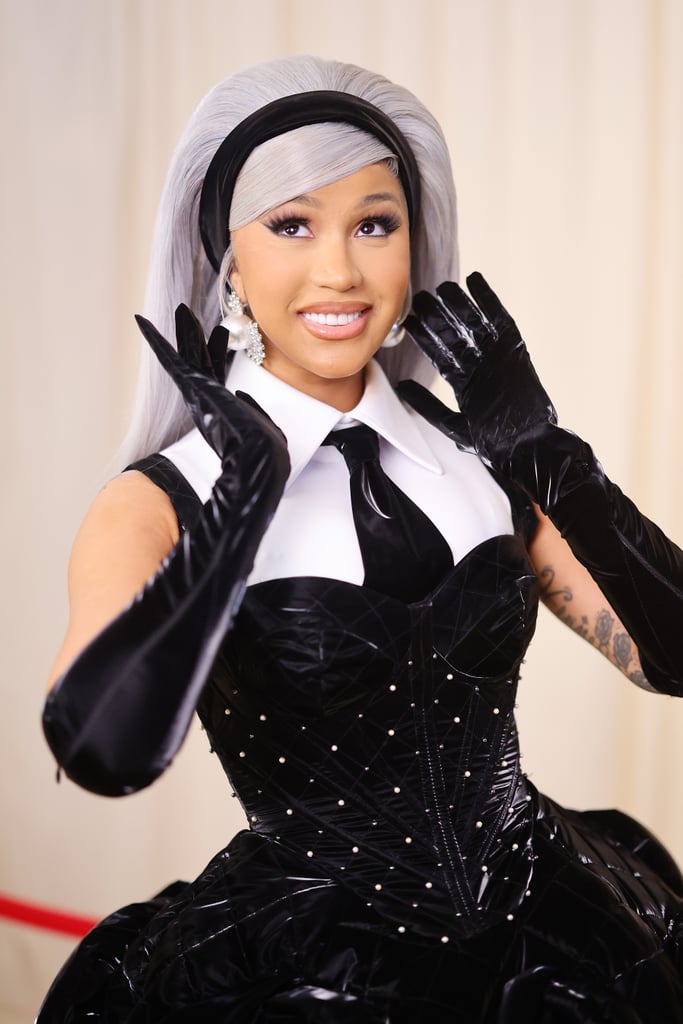 Image Source: Matt Winkelmeyer / Getty Images for The Met Museum
4 / 5
Cardi B at the 2023 Met Gala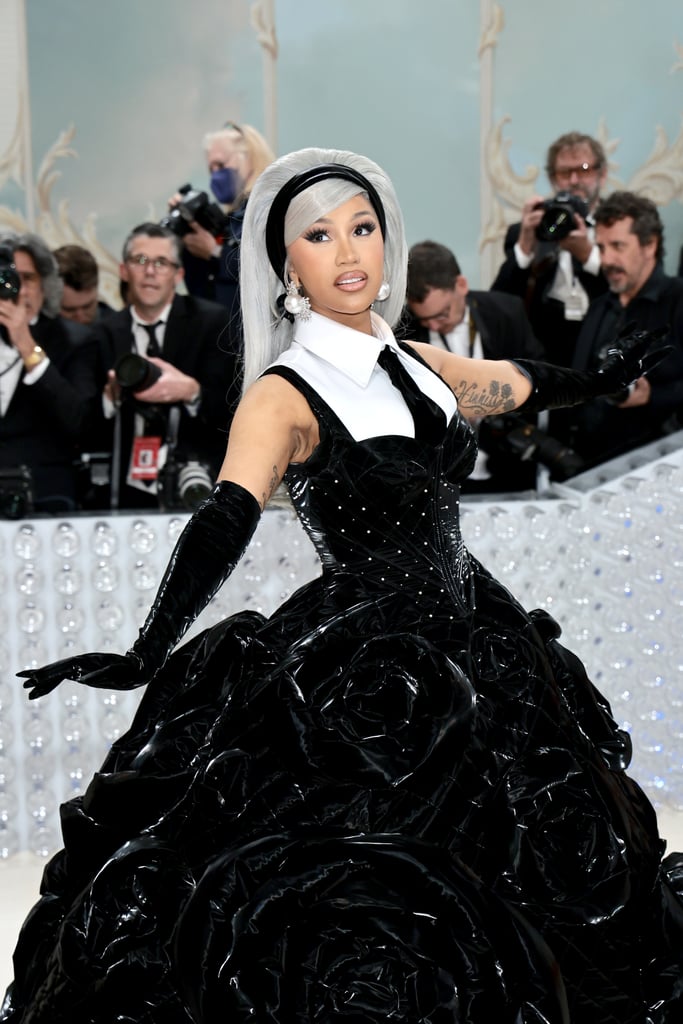 5 / 5