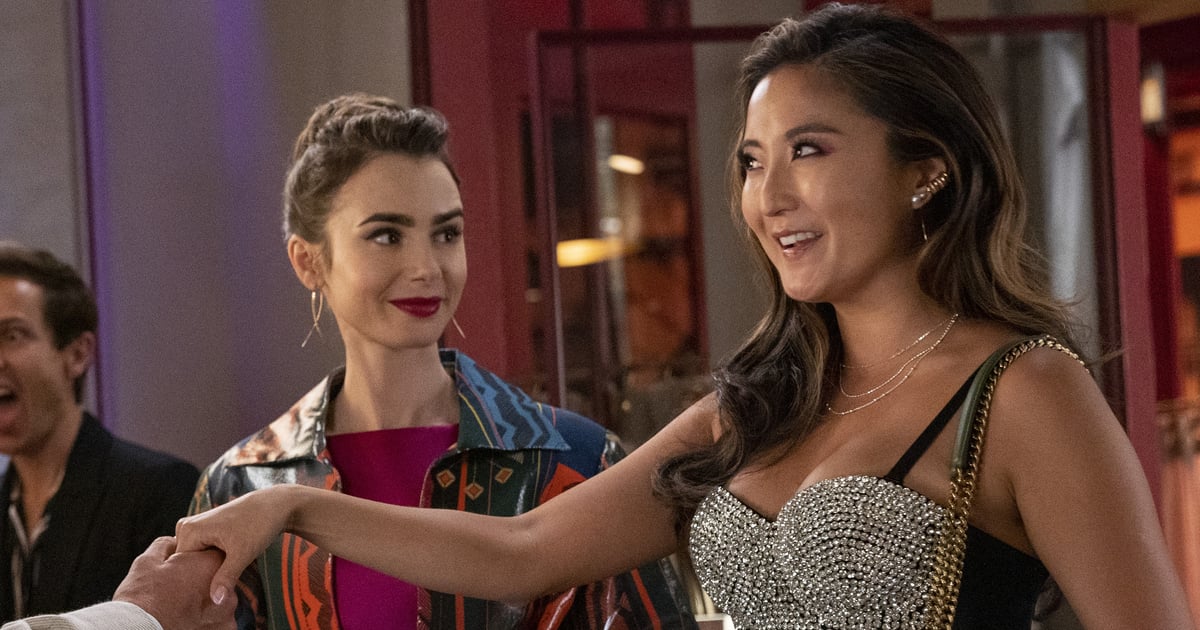 Emily in Paris costume designer Marylin Fitoussi describes dressing the characters on the hit Netflix series like a game of chess. "I need to check that every outfit is really well coordinated and goes well with the location. If they decide to change the color of the wall to green and you have Emily in the green Elie Saab jacket, you need to have option two ready at a moment's notice for emergency," she explains to me over Zoom. That's commitment.
"I hope Emily in Paris gives people the idea that you need to break all the rules."
Marylin consults with famed stylist, Sex and the City's Patricia Field on the wardrobe, which is reason enough to justify EIP's status as one of the most fashionable shows on TV, but then there is the controversy that surrounded season one, from the questionable Golden Globe nods and the plot line that falls short of its intended escapism to the inaccurate depiction of the fashion marketing industry.
Fitoussi describes it as the series that people love to hate in Paris, and yet, everybody's watching it. Established as the most popular comedy series of 2020 with 58 million households tuning in the first month after its debut, there's no denying the show's impact. Especially not when so many brands responded enthusiastically about collaborating with Marylin and her team to dress main characters Lily Collins, Ashley Park, Camille Razat, Philippine Leroy-Beaulieu, and Samuel Arnold. "We received a lot of things that we never had. Everybody wanted to have their handbags showing in season two. So that was the difference — there was way more brand collaboration," Marylin said.
Her crew also had a lot more time to prep for season two in comparison to season one, and a lot more freedom from Patricia Field, who threw her the reins. "She gave me almost total freedom to choose the designers that I wanted to work with, so I decided to focus mostly on French brands and spotlight young French designers as much as I could," Marylin told POPSUGAR.
While Emily's style is still as eclectic as ever, we begin to sense a true evolution from Mindy, Camille, Julien, and Sylvie, who wear brands like Oscar de la Renta, Yves Saint Laurent, Kenzo, and more throughout the episodes. It's safe to say we can credit their colorful looks for keeping the viewers so engaged, if it's not the story arc. Ahead, read quotes from both Marylin and Camille Razat to get a breakdown of each person's unique style in season two.