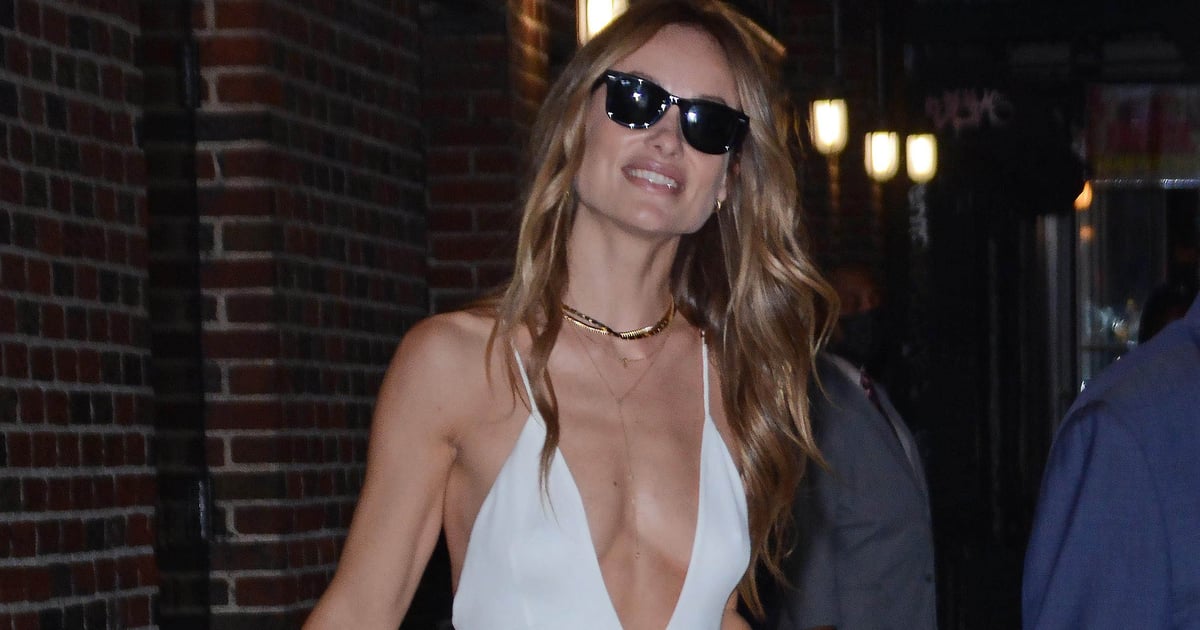 The "Don't Worry Darling" press tour has been quite the fashionable affair, bringing together the star-studded cast including Harry Styles, Florence Pugh, Gemma Chan, Sydney Chandler, and director Olivia Wilde. From a glitzy red carpet at the 79th Venice Film Festival in Italy to a chic photo call in New York City on Sept. 19, the premiere events have been garnering plenty of buzz.
Most recently, Wilde stepped out in a plunging white Stella McCartney dress and black platform boots during a press event in New York City on Sept. 21. Meanwhile, Harry Styles's longtime relationship with Gucci has resulted in a roster of noteworthy looks. On Sept. 19, he styled a dark-blue double-breasted velvet blazer over a lavender button-down shirt for the photo call at AMC Lincoln Square Theater. He finished that ensemble with navy pinstripe trousers and black platform shoes. He joined other cast members at the event, including Wilde, who was styled by Karla Welch and wore a high-neck long-sleeve black column gown with a stack of cuffs and black heels; Chan, who channeled springtime hues in a lavender belted feather dress custom made by Louis Vuitton; and Chandler, who chose a black Saint Laurent dress with cutouts on the sides and sleeves.
Earlier in the month, the all-star group made fashionable appearances in Venice, where Styles wore a blue Gucci tailored suit over a crisp blue shirt. Wilde also favored Gucci, selecting a yellow gown with silver chain embellishments along the front and down the shoulders. Chan stunned in a silver metallic Louis Vuitton halter-neck dress, while Chandler looked classic and elegant in a black one-shoulder maxi dress. As for Pugh, who plays Styles's wife in the movie and did not attend the photo call, she opted for a strapless sheer Valentino dress from the recent Haute Couture collection.
Ahead, see the aforementioned outfits, along with what the stars have worn to other events.