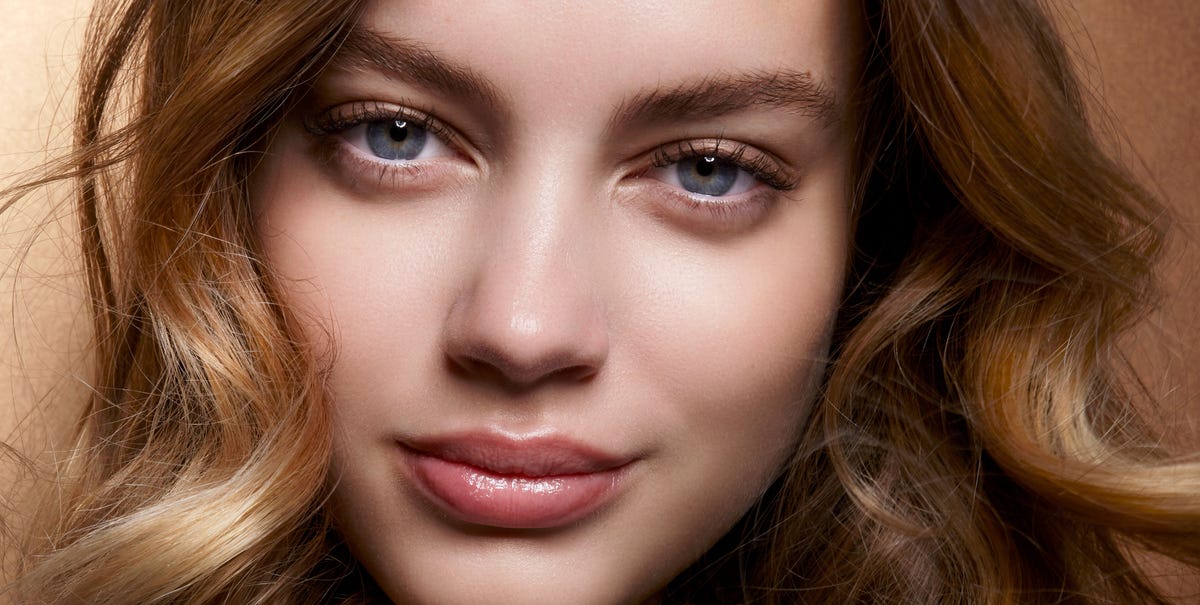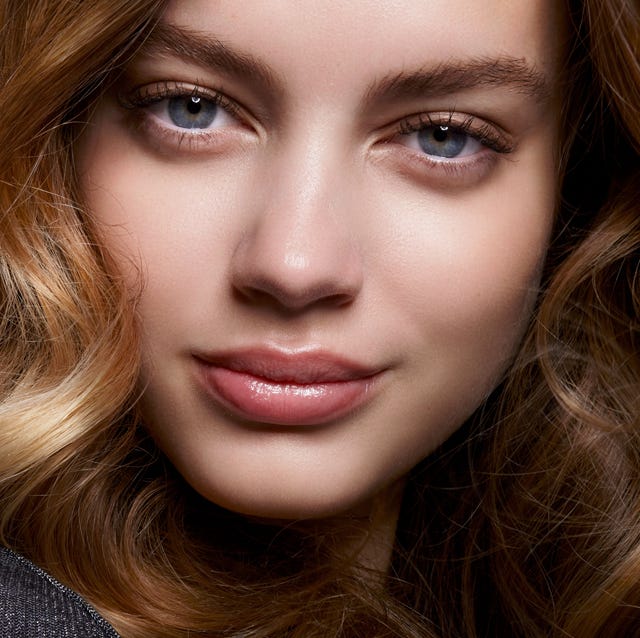 Ada SummerGetty Images
If I am proud of one of my skills, it's my ability to wield a round brush in one hand and a blowdryer in another and give myself a blow-out that could compare to any I've received at a salon. While time and practice certainly added to this ability, I am a firm believer that if you're using the wrong kind of brush for your hair, your style will always suffer. This is even more important for blowouts when your hair will look insanely different depending on the type of round brush you have.
What Kind Of Round Brush Do I Need?
Buying the right round brush entirely depends on your hair goals. Larger barrels on a round brush generally equal smoother, straighter looks. On the other hand, the smaller the barrel, the more the hair needs to wrap around the brush, meaning more curls or waves. But, a smaller barrel is needed when styling short hair or bangs so that the bristles don't scrape your head. Bristles also play a massive role in the kind of round brush you need. For hair that is easily damaged or dehydrated, a brush that has a boar-bristle not only strengthens the hair over time but also distributes the oils from your scalp to your ends.
Below, find 13 round brushes for every hair type and texture so that you can cancel your weekly salon appointment and get your best blowout at home.
Advertisement – Continue Reading Below
1
Best For Fast Styling
Thermic Round Brush
Say goodbye to hours-long styling sessions. This barrel evenly distributes heat from a blow dryer, which means your hair will dry quicker and more evenly than before. 
2
Best For Damaged Hair
Round Brush
Boar bristle brushes are known for their hair strengthening benefits, but often come with a huge price tag. If you have damaged hair and always wanted to try a boar bristle brush without breaking the bank, this is the one to try.
3
Best For Smoothing Hair
Professional Round Brush
Not only does this brush have a mixture of synthetic and boar bristle brushes, but it also comes with handy clips to make styling super easy. It's the ideal brush to try if you've struggled with blowout-induced frizz in the past.
4
Best For All Hair Types
Quick Blow Dry Round Brush
This medium-sized round brush is perfect for either straightening wavy or curly hair, or adding bounce and texture to straight hair. It evenly distributes heat and leaves hair feeling silky and healthy.
5
Best For Short Hair
Pro Tools Express Ion Aluminum Round Brush
To style bangs or shorter length, you'll need a small barreled round brush. This will make sure you don't scrape your head while styling. If your hair is longer, this narrower barrel will help add curls or waves to your length.
6
Best For Long-Lasting Curls
Double Pint Large Round Ceramic Brush
This brush from Drybar adds intense volume due to it's ability to retain heat from the blowdryer so well. If you want to add bouncy curls to your style but don't want them to fall out by the end of the night, this is the brush for you.
7
Best For Long Hair
NanoThermic Ceramic + Ion Round Thermal Hair Brush
Because of its large barrel, this brush easily dries and straightens large sections of hair, which will make styling take a fraction of the time. For thick hair or extreme lengths, a brush this size will make blowdrying easy again.
8
Best For Creating Beach Waves
Hair Rituel The Blow-Dry Brush N°2
This brush is the ideal size to create perfect beachy waves without damaging or pulling too hard on the hair. It's a super gentle design with a sleek wooden handle, which means less plastic in your styling routine.
9
Best For Curly Hair
Volume & Body Round Brush
People with curls or coarse hair know the struggle of finding the right tools for a blowout. This brush is gentle enough to not cause damage or breakage, while also giving enough hold to blow dry the hair with minimal frizz.
10
Best For Bangs
Pro Hair Brush with Nylon Bristle
If you're trying to style your curtain bangs like the TikTok youth do, you'll need a great round brush. This option is perfect because it has a small barrel that will give the right amount of volume without scratching your forehead.
11
Best For Volume
Professional Ceramic 1-3/4″ Spiral Round Brush
If your hair goals involve maximum amounts of volume, you'll need a brush that's up to the task. This brush is big enough to style even large sections of hair, and it's ceramic barrel distributes heat for long-lasting bounce.
12
Best For Professional Styling
Volume 3″ Round Brush
For a professional hairstylist or everyday user, you need a brush that can walk the walk. This barrel will make styling quick and easy, without sacrificing results.
13
Best For No Heat Damage
Pro Eco Volume Round Brush
To avoid excessive heat damage from blowouts, this round brush has vents in the barrel which means less direct heat on the hair strand. Plus, this also helps make styling quicker and healthier.
Tatjana Freund Beauty Commerce Writer Tatjana Freund is a Beauty Commerce Writer, covering makeup, skincare, and haircare products and trends.
This content is created and maintained by a third party, and imported onto this page to help users provide their email addresses. You may be able to find more information about this and similar content at piano.io
Advertisement – Continue Reading Below