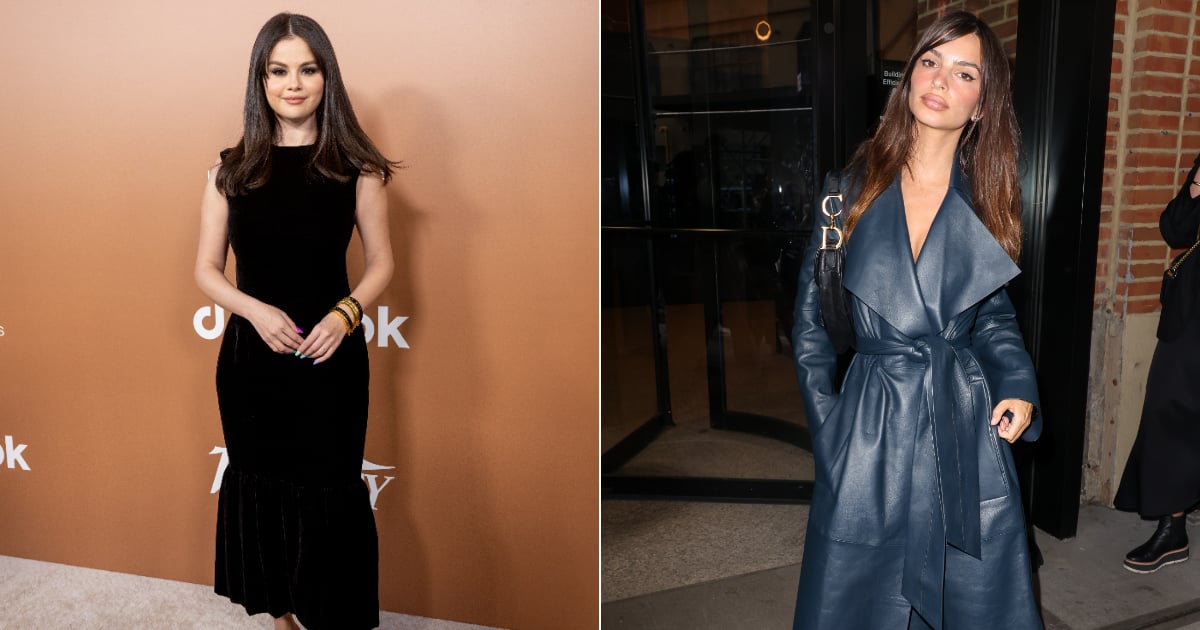 As POPSUGAR editors, we independently select and write about stuff we love and think you'll like too. If you buy a product we have recommended, we may receive affiliate commission, which in turn supports our work.
Beyond the four cities that host major Fashion Weeks (New York, London, Milan, and Paris), there are plenty of destinations around the world with a sartorial point-of-view all their own. One such locale is Sweden, home to acclaimed Scandinavian fashion labels like Acne Studios and Toteme, but also the founding place for the Volvo car company. While on the surface, shoppers may not immediately connect the automotive and fashion scenes, the interior of the Volvo EX90 and the local fashion designs are both rooted in a unique Scandinavian aesthetic. Think Selena Gomez's little black dress by Toteme: chic and minimalist with a focus on function and craftsmanship. But Scandinavian designers are quick to point out that minimalist doesn't mean boring (see: Gomez's dramatic ruffled hem). In fact, they incorporate a touch of humor into each piece, from a turtleneck covered in silver sequins to quilted car seats that nod to the quilting on a down jacket. It's a figurative wink that speaks to the depth of creativity brimming just below the surface.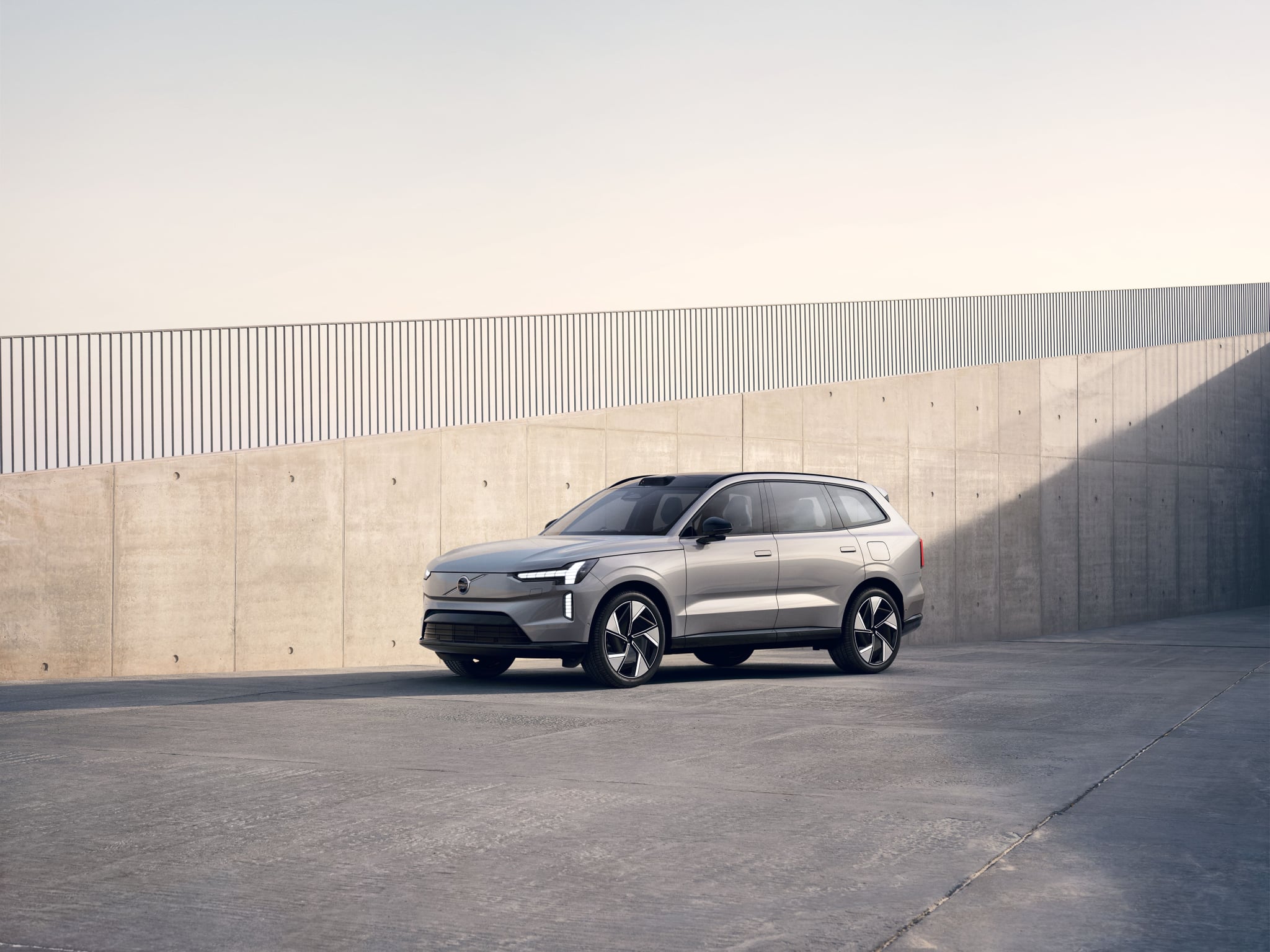 Image Source: Courtesy of Volvo
For the Volvo EX90, that Scandinavian aesthetic is palpable from the interior design to the outer body. The fully electric, seven-seater SUV is inspired by nature, architecture, and fashion. It comes in seven exterior colors — all neutrals — that could be plucked from any Scandinavian brand's runway: Crystal White, Denim Blue, Onyx Black, Platinum Grey, Sand Dune, Silver Dawn, Vapour Grey. Designers were inspired by brands like Toteme and Rodebjer for the interior details, taking their cue from a blazer for the white-gray headrest and from quilted jackets for the textured seats and roof.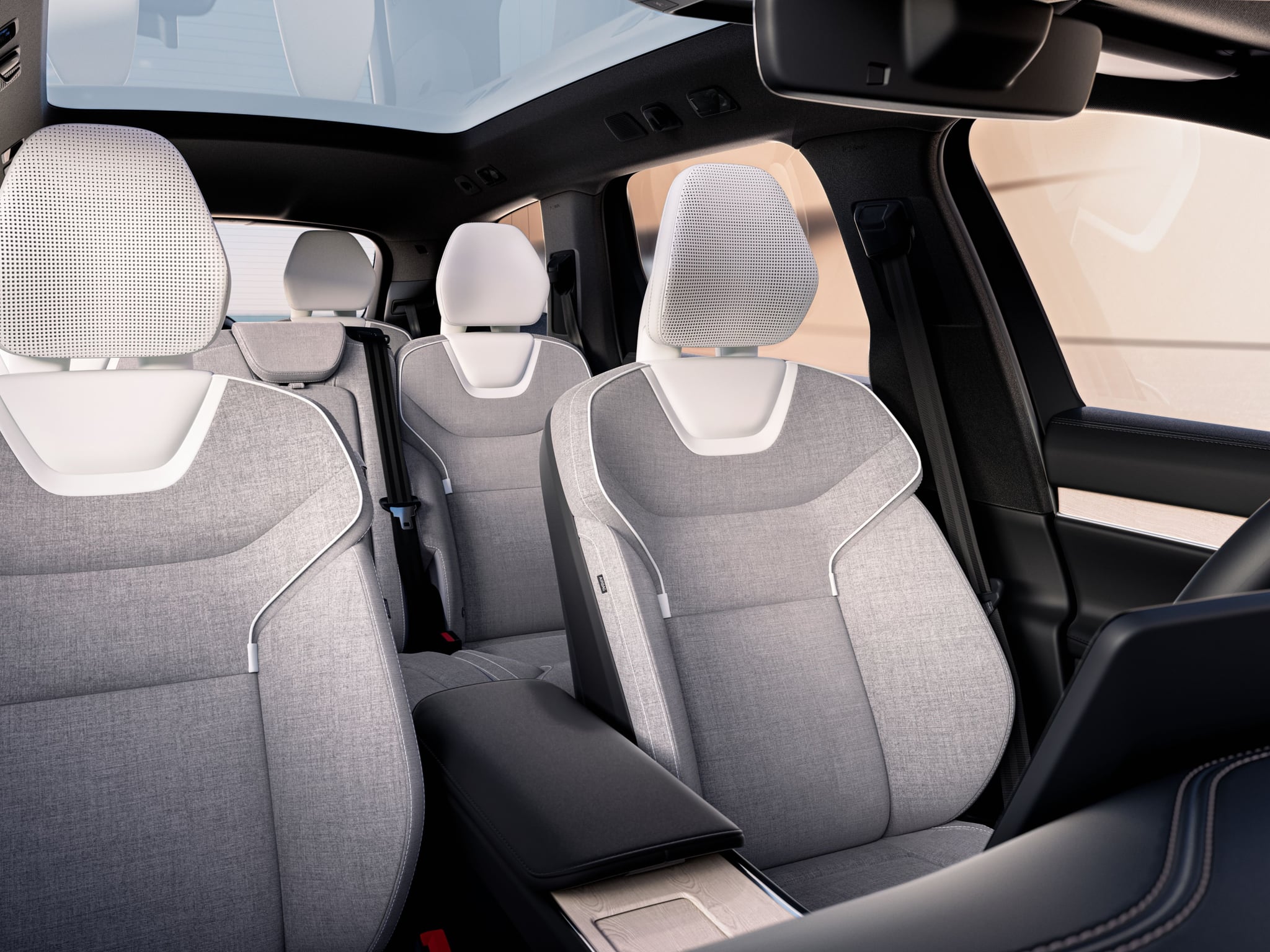 Image Source: Courtesy of Volvo
Above, get a closer look at the Volvo EX90 and then keep scrolling to discover the 4 Scandinavian fashion brands that inspired it.