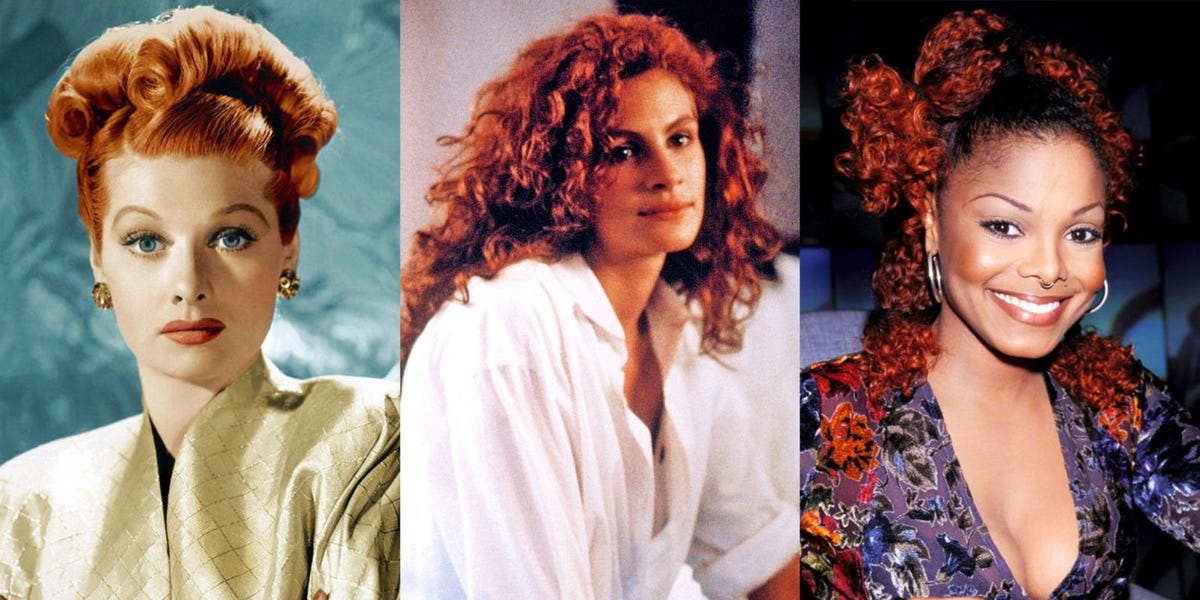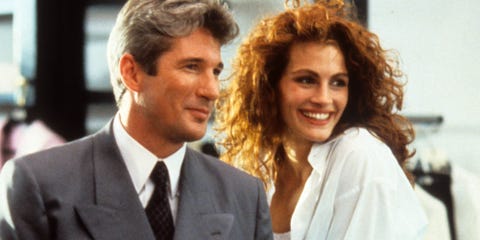 GettyGetty Images
When the weather gets colder, it's time to make your hair warmer. Keep the cool tones for the summer–the number one winter hair trend is going red. Forget the chill in the air; I want to see some heat. Whether you go to your local salon for a color touch-up or want to DIY the style with a natural at-home dye, becoming a redhead is a bucket-list 'do. For blondes, you can use a hair gloss to get your perfect tone, and brunettes can level up a shade or two with bleach. Not sure exactly what kind of redhead you want to be yet? Here are 54 celebrities who took the plunge that will serve as your redhead inspo.
Advertisement – Continue Reading Below
LaLa Anthony's red hair transformation gives undoubtedly hot girl summer vibes.
How could we leave out the red-headed queen, Drew Barrymore? Her iconic red hair debuted back in the '00s and left a blueprint ever since.
Gigi Hadid is an official redhead as she shared her new look with her 68.8 million Instagram followers.
SZA understood the assignment as she rocks voluminous her ginger fro.
Debra Messing may be a natural blonde, but she'll always be our favorite sitcom ginger.
Keke Palmer takes braids to a new level with a burgundy-red, high-crown bun and ponytail.
Riverdale's resident redhead is very proud of her cherry locks and even recorded a funny PSA in support of all redheads.
The former Disney channel star's neon red has an edgy vibe.
Our forever hair crush Rihanna wore her dark auburn in long, loose waves under a Dior beret.
House of Cards actress Kate Mara has one of the best bright and beachy reds to date.
Though she plays a '60s redhead on television, Christina Hendricks' iconic color transcends decades.
This redheaded crooner makes us swoon thanks to her haunting voice and retro waves.
Emma Stone has played with almost every shade on the spectrum. The best, however, is her signature red.
The two-time Oscar nominee wears her soft red with an old-Hollywood elegance.
The Sex and the City alum has owned every shade from blush to rust to deep maroon.
Leave it to Rihanna to pull off the brightest shade of them all.
American Hustle's Amy Adams matches her red lip to her curls.
The adorable Australian-born actress keeps her hair glossy in a perfect shade of copper.
Florence Welch stole music and fashion hearts alike with her stunning voice and crimson hair.
Tilda Swinton set off her otherworldly beauty with an electric crimson.
Dunst replaced her blonde hair for a cinnamon shade while promoting Marie Antoinette, and in turn became queen of Cannes.
When she first stepped onto the runway, Lily Cole started a redhead revolution.
Between Parent Trap and Mean Girls, Lindsay stole our hearts with her vixen red.
Proof that there's no hair look Tyra cannot wear: this super curly red moment from 2004.
This is how you accept a Grammy award.
Missy at the Billboard Awards in 2001.
Anderson was born blonde, but switched to a rosy red color for her famous role as Scully on The X-Files.
We'll never let go of the amber ringlets Kate Winslet had during Titanic.
Velvet Rope red, never forget.
Geri Halliwell popped onto the scene (appropriately) as Ginger Spice of the Spice Girls, with her trademark cherry-red hair streaked with blonde highlights.
Tori's dramatic and moving songs were matched by her equally dramatic hair.
The 15-year-old actress, as Angela Chase in My So-Called Life, played perhaps the most perfect role to sum up the grunge-filled decade. Her dye job shocked her on-screen mother—and ours.
Though she's experimented with varying tones, Karen Elson hit it out of the beauty ballpark with this cool crimson.
Shirley Manson's blazing red hair proved she was never a "Stupid Girl."
Nicole Kidman was the ultimate strawberry blonde who had sass and class.
Julianne Moore has shown the world how to look gorgeous in copper hair throughout the decades.
Julia Roberts' smile and signature red hair stole the show in Pretty Woman.
The quintessential '90s dance queen and lead singer of Deee-Lite is known for her groovy platform shoes and, you guessed it, her glowing red hair.
This award-winning actress often plays up her cinnamon waves with bright crimson lipstick.
This jack-of-all-trades (she was even an Olympic archery team semi-finalist!) looked effortlessly stunning with a wavy garnet cut and dark, bold brows.
Molly Ringwald's strawberry red bob had every girl obsessed—and wanting to wear red and pink.
Midler's first television special, Ol' Red Hair Is Back, put blazing red curls on primetime.
This accomplished actress is as known for her roles as she is for her natural red ringlets.
The picture of early '70s sophistication, Burnett's carrot-topped fringe bounced and curled in all the right places.
Tina Louise had men and women alike wishing they were shipwrecked on deserted shores. Appropriately named Ginger on the hit series, Gilligan's Island, she was the total package.
Sophia Loren's dark garnet hue worked perfectly with her olive complexion.
"Once in his life, every man is entitled to fall madly in love with a gorgeous redhead," the beloved comedienne once said. Little did she know, we'd be in love with her apricot-colored strands for an entire lifetime.
Nicknamed "Red" by Cary Grant in The Philadelphia Story, Katharine Hepburn definitely got the color of the moment spot on.
MacLaine became known for her brick-red pixie cut at the beginning of her career.
Though she grew up with dark brown hair, Rita adopted red as her signature color and went on to become one of the most sought-after screen sirens in movie history.
Thanks to her sultry voice, sexy figure, and auburn mane, the hip-swiveling Bye Bye Birdie star represented redheads with panache.
Glamorous as can be, this legendary leading lady's dark red curls earned her a well-deserved spot on our list.
Who could forget those auburn girl-next-door tendrils from 1939's Wizard of Oz?
Advertisement – Continue Reading Below