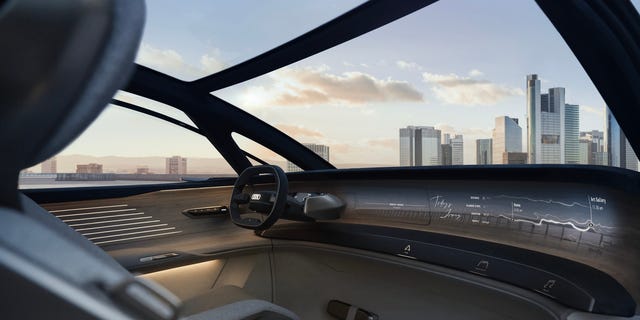 Is the greatest luxury of our time room, space, or simply time to unwind? These days, we often find ourselves rushing through life. Small cities are turning into giant metropolises, roads are overcrowded and the distances we need to cover—as well as the time it takes to reach them—are getting longer.
That's why Audi has developed a revolutionary idea in close consultation with some of its core international customers: the Audi urbansphere concept is a vehicle designed from the inside out, focused on our urban lifestyle.
It's the third installment of "sphere" concept cars from Audi, including the spectacular Audi skysphere, a sleek roadster which transforms into an autonomous grand tourer, and the Audi grandsphere, a luxurious electric saloon.
The ambition behind the urbansphere concept is to create something that goes beyond just a car and becomes an extended living space. So, depending on personal preference, it could be used for getting things done or simply for relaxing—an office or living room on wheels, if you will.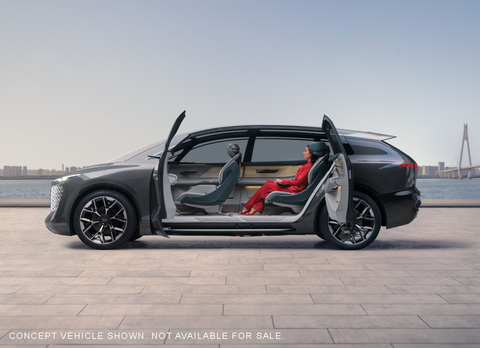 AUDI
Luxury on four wheels
We all want more space, especially in stressful times, and the Audi urbansphere concept delivers tenfold. Rather than the usual approach of focusing on as many seats or as much storage capacity as possible, the design team has created roomy dimensions (18 ft long, 6.5 ft wide and 5.8 ft high) to achieve the largest interior of any Audi car to date, while ensuring maximum comfort for drivers and passengers alike.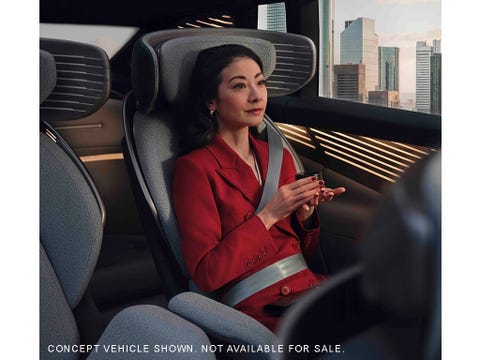 AUDI
Whether it's dialing into meetings or streaming music and movies, the Audi urbansphere concept lets you have it all. Four broad single chairs across two rows give a first-class feel. For those wanting seclusion, there are integrated privacy screens fitted between the headrests to create a division between the seats. What's more, each headrest is fitted with its own speakers, and monitors are set into the back of the front seats for passengers in the rear. There's even a big, transparent screen that lowers from the roof in between the two seating rows for collective viewing.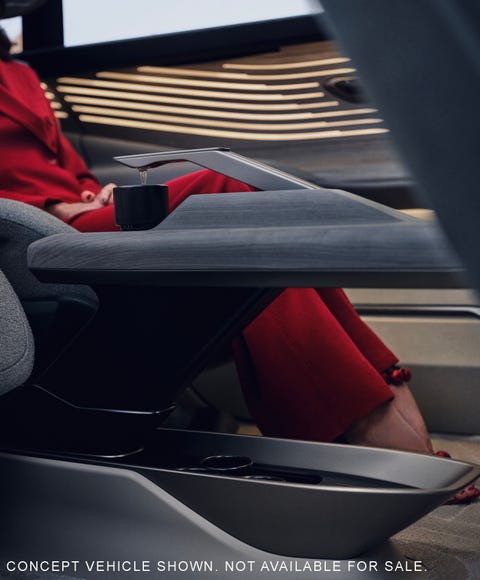 And if you just want to chill? The relax mode lets you do exactly that: reclining seats and extendable footrests allow you to stretch out as you listen to the soothing sounds of a meditation app through your private speakers, while enjoying the view through sky windows.
A flowing silhouette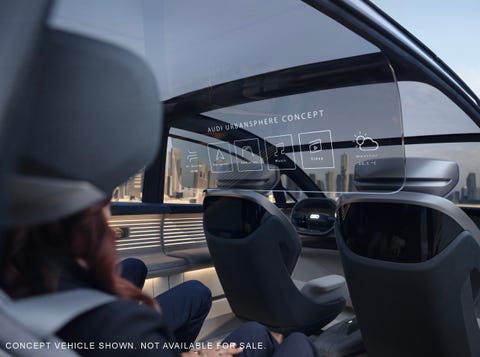 AUDI
In terms of its shape, the Audi urbansphere concept is made up of elegant flowing lines, with a large, flat windshield, curved roof, and integrated light fixtures. "The show cars embody the next level of our design communication," explains Audi's head of design, Marc Lichte. In short, they are an expression of its new approach to design, while remaining recognizably Audi—with ultimate freedom in mind.
Continue the journey with Audi.