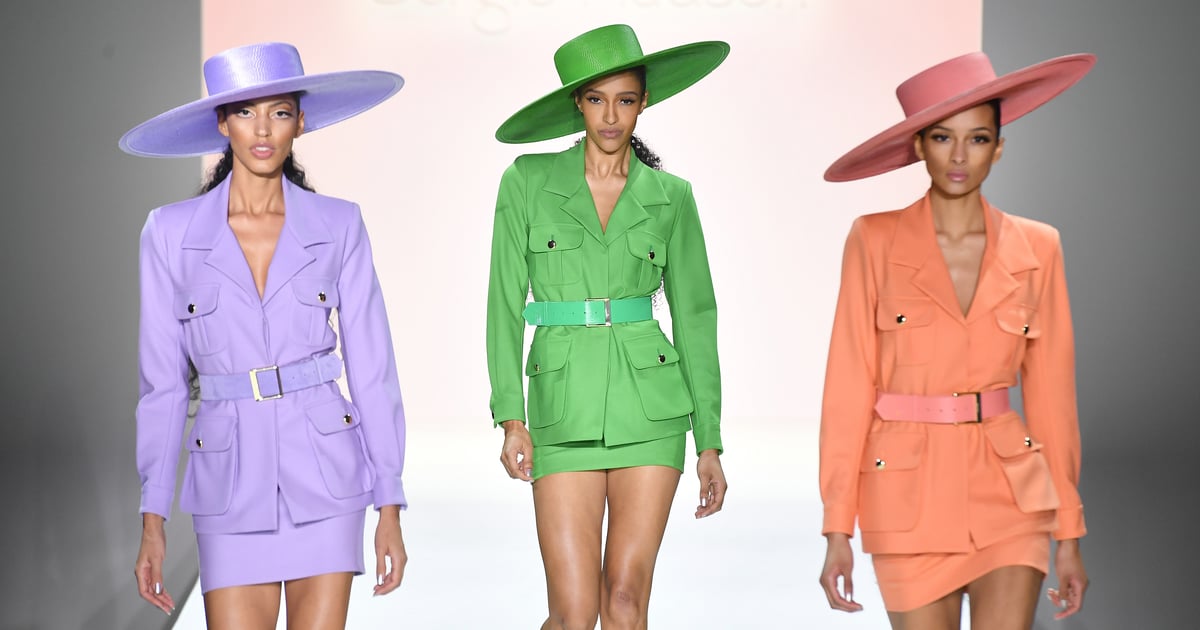 At the height of the pandemic with the first vaccinations just landing and no end in sight to working remotely, Sergio Hudson gave us hope and renewed our love for fashion. His Inauguration looks for former First Lady Michelle Obama and Vice President Kamala Harris are iconic now, but then, they made us feel excited about getting dressed again — for wherever we went next.
"It's an honor to dress so many groundbreaking women," Hudson tells POPSUGAR on Zoom, days before his spring 2022 show at New York Fashion Week. "When you finally get in the industry, you're working hard and often downplaying a lot of the opportunities you get and the things that come your way. Now, I try my best to stop and take in the moment. Mrs. Obama's look was a signal to everyone that no matter what the occasion was, it was time to get dressed again."
And get dressed we shall, thanks to Hudson's smart, eye-catching designs. His next collection is inspired by a slew of iconic women — both real and fictional. "I don't normally get inspired by music, but my collection started with a song by Beyoncé called "Grown Woman"", he says. Hudson was inspired by the song's infusion of Afrobeats and pop, so he is seeking to bring those two worlds together with his new designs. "The designs are very fun and cheeky. Picture Cher and Dionne from 'Clueless' or Whitley Gilbert from 'A Different World' going on a safari."
"I'm here to shift people's perceptions around what an American sportswear designer is."
Read on for our interview with Hudson about what Black History Month means to him, the impact of André Leon Talley on his career, the next category we can expect from his brand, and more.
On what Black History Month means to him:
POPSUGAR: Black History Month is in full swing and it's always one of our favorite months of the year. What does this month mean to you and who inspires you to create?
Sergio Hudson: My people in general inspire me to create. I always tell people I'm not just in this to be a famous fashion designer that makes millions of dollars. I'm here to change things and shift people's perceptions around what an American sportswear designer is. Me just existing in this industry is because I feel the push from my people to break down new barriers and be in new places. I want to achieve new things, so my people coming up behind me can just walk into this industry and not have to break down so many doors.
On the impact of the late fashion titans, André Leon Talley and Thierry Mugler:
PS: It's been an especially tough month for the fashion industry, losing icons like André Leon Talley and Thierry Mugler. You posted a tribute to them both on Instagram. What impact did they have on your work?
SH: I always say the fashion industry raised me. When I was growing up, I watched all these great shows like CNN Style with Elsa Klensch, Fashion Television, and Video Fashion. Those shows from the late '80s and early '90s were what you had to watch to learn about fashion because there was no internet at the time.
There was not a time when you watched those shows and didn't see and hear André Leon Talley. He was at every show and he was the voice you wanted to hear from. Growing up and being obsessed with fashion, seeing someone who looked like me having one of the most respected voices in fashion made me think it was possible to be in fashion and be a designer. I never thought it was hard as a Black designer until I actually entered the industry because I grew up watching André and believing he was flowing so effortlessly through the fashion world.
Thierry Mugler was an innovator and a dreamer. When you watched his shows, they were the pinnacle of glamour and beauty. He gave us women at their highest height of glam. He even went over the top with it, with the cinched waist and exaggerated hip. There was definitely a Thierry Mugler kind of woman.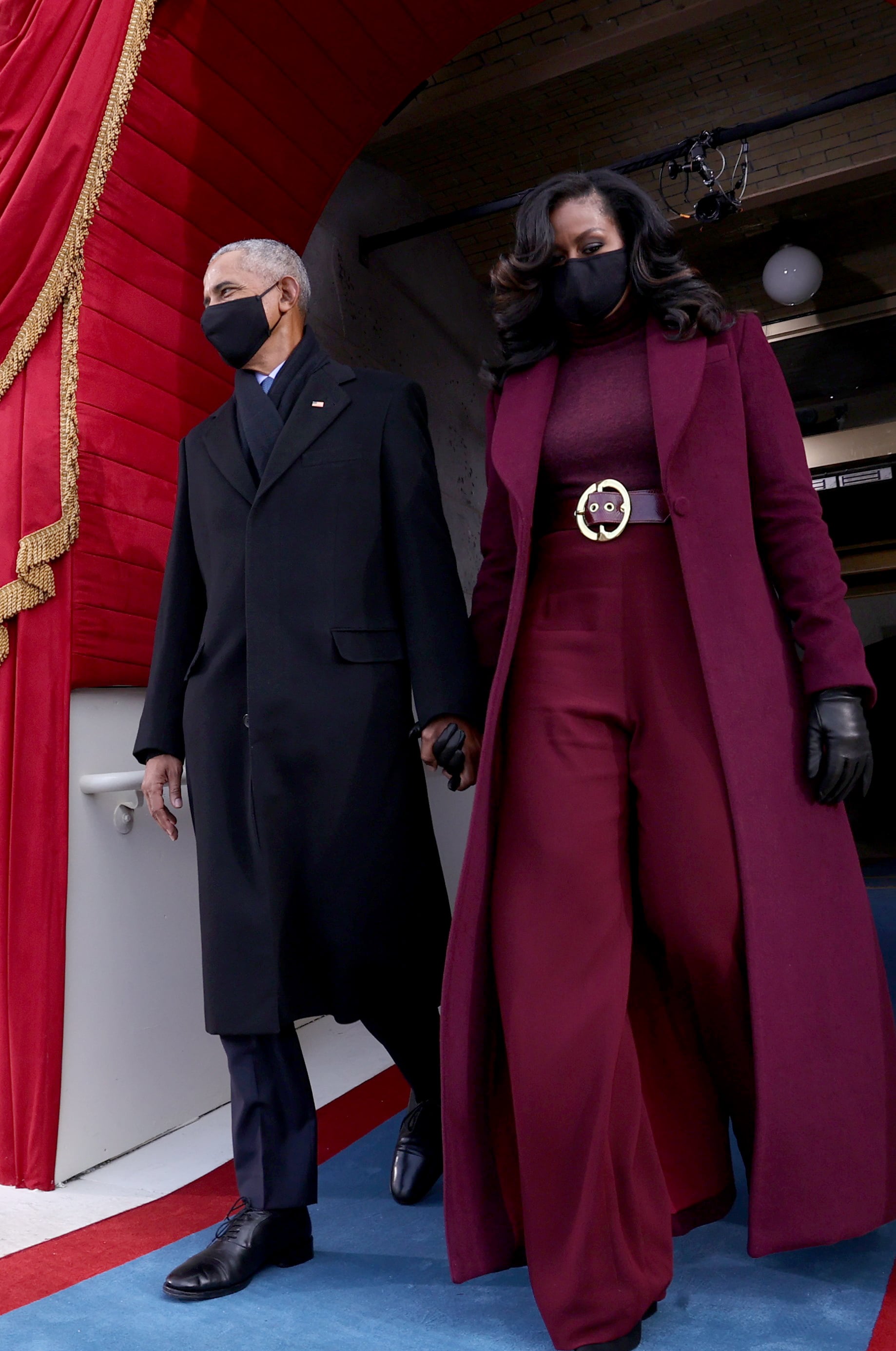 On his proudest career moments:
PS: Mrs. Obama's Inauguration look is a moment that will go down in not just fashion history, but history overall. What are some other career moments you're proud of?
SH: Dressing the Vice President for the Inauguration evening event is another one of my proudest moments. Anytime we get to dress the VP is an honor and a privilege because she's a groundbreaker and such a noble woman. To be a part of that historic day was an honor.
Of course, dressing Beyoncé is always a moment because we all love Beyoncé. Jennifer Lopez was great for us. Working with Kendall Jenner for her 20th birthday was one of my first big celebrity moments and I still get requests for that jumpsuit.
2021 was a whirlwind for us because we were also at the Met Gala. My co-creative [and I] were there because we dressed Keke Palmer for the carpet, Audra McDonald for the carpet and for her performance, and Megan Rapinoe for the carpet. While we were backstage getting Audra dressed, we kept thinking about how crazy it was and how good it felt. It was so much fun.
On how fashion is a family affair:
PS: Family is clearly very important to you and you've recently posted about your beautiful daughters and their already amazing style sense. What have you been teaching them about fashion?
SH: My daughters definitely have their own point of view on style and they do not care that daddy is a fashion designer. They have a mindset of if you want me to wear it then put it on me, especially from my oldest. My youngest is definitely more into the styling process. They have their own opinions about what they want and don't want to wear. If you don't have an opinion, then you won't make any style statements, so I'm happy they have them.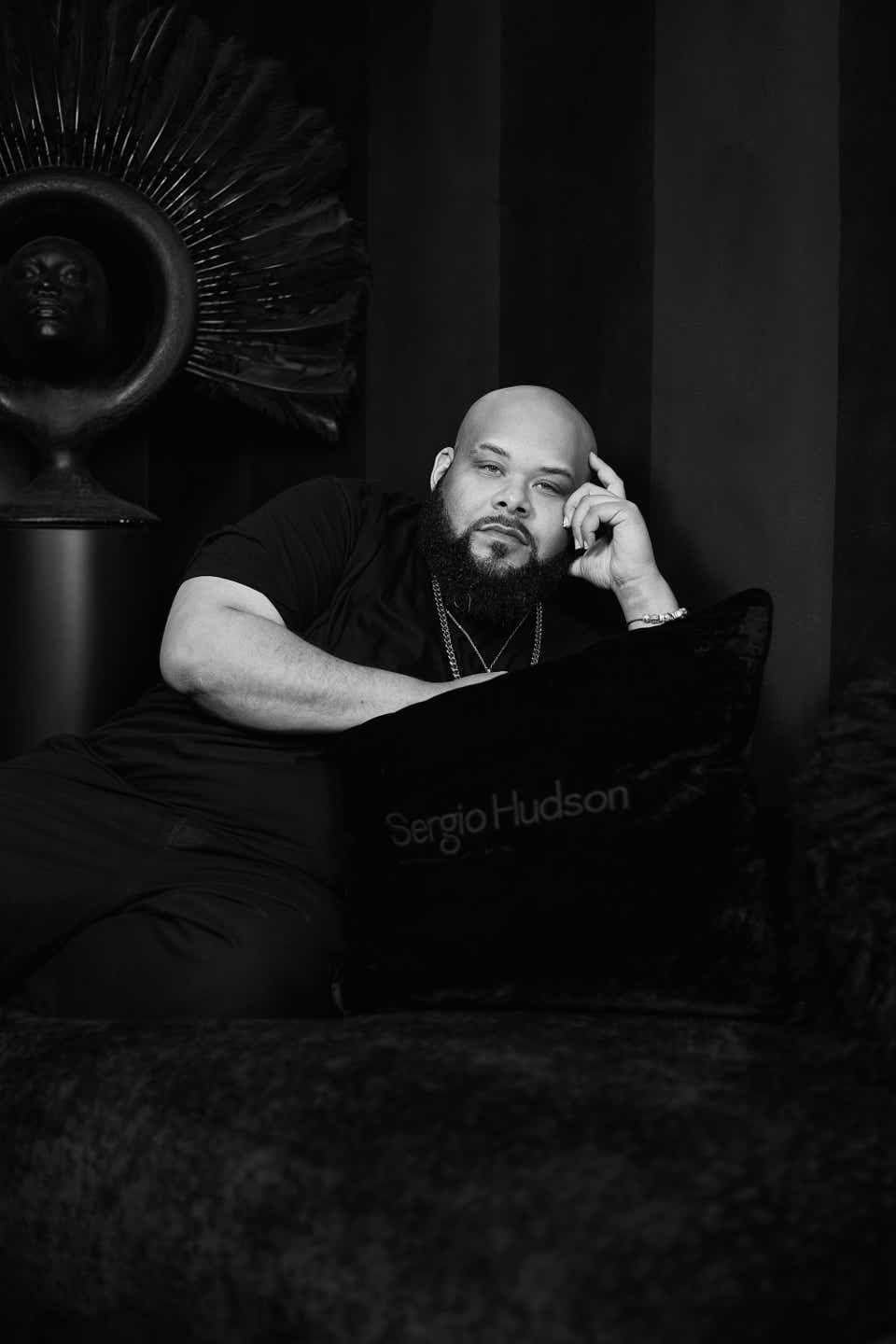 On where the Sergio Hudson brand is going next:
PS: Your brand has grown so much over the last couple of years. Where do you see it expanding in the near future?
SH: We get asked a lot about menswear, so I'm really exploring the idea of getting into that category. I've been playing around with it and mentioning it to my team. They know me well enough by now, that if I'm bringing something up, I'm ready to do it.
Over the next few years, I want to work on building the Sergio Hudson experience because I want to teach people what I'm about. I want to create staples that women can have in their closets forever and I want to build the experience of a store — that's a big goal for me. I'd also say world domination because we want to build a huge brand.
On the future of fashion:
PS: What would you like to see more of from the fashion industry in the coming months and years?
SH: I titled my last show "Return to Glamour" because I've been getting this feeling that it's not cool to be glamorous anymore. It's OK to want to do your makeup, get your hair done, and dress up. Being beautiful and creating a fantasy is amazing. Let's bring the fun back to fashion because that's what's missing. That's what made me fall in love with fashion as a child. I always tell people I feel like I was born in the wrong decade because I should've been born in the '70s.
Scroll down to see more looks from his Fall 2022 show.