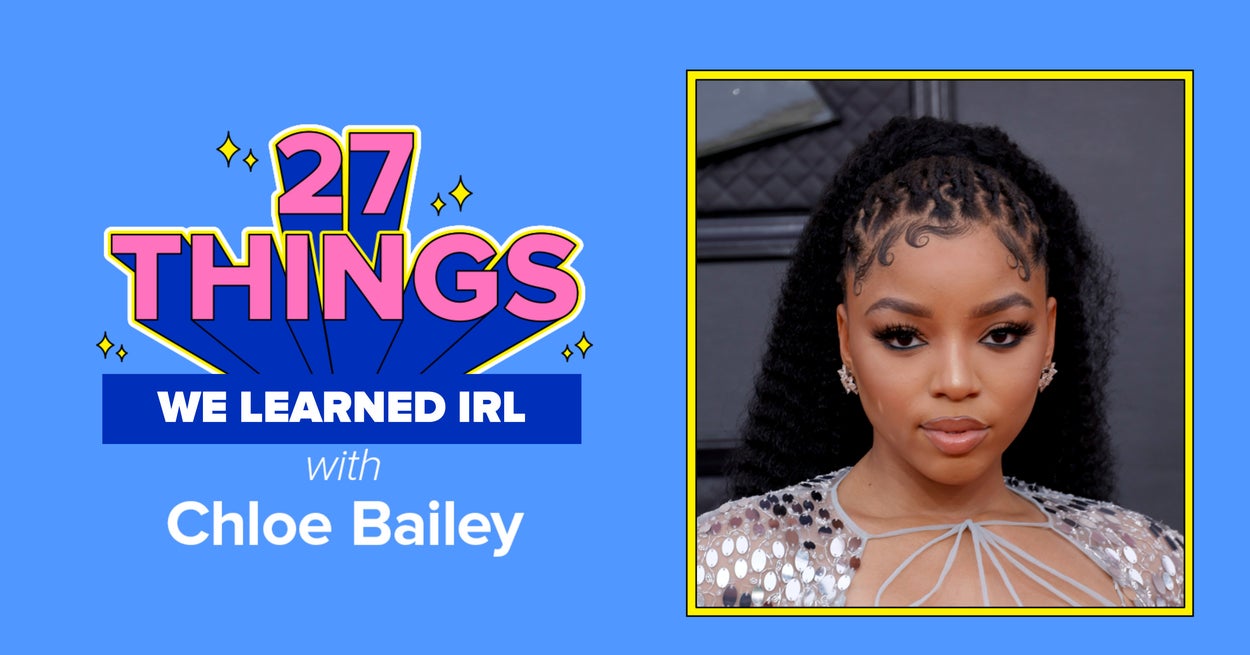 6. Your character on Grown-ish just wrapped up her series arc and will no longer star in the show. What do you see next for Jazz?
[Laughs] Jazz just really needs to get her life together. But she's going to help with her dad's food truck while she figures it all out.
7. Would you ever come back to guest star?
OMG, of course!
8. What did you and the rest of the cast do on the last day of shooting?
[Writer's note: While Yara Shahidi and Trevor Jackson are continuing on in the series, the other main cast members are all departing.]
We all took tequila shots in Trevor's trailer…I think it was tequila…I honestly don't remember [laughs]. I don't really drink anything else, so I'm pretty sure it was Casamigos.
9. Who was the last celebrity you DM'd on Instagram?
Halle.
10. What is the most used emoji on your iPhone?
The laughing/crying emoji. The sunflower. The butterfly. The blue heart. The eyeroll emoji.
11. OK, pivoting to music now — what was the most challenging aspect of recording your freshman album, The Kids Are Alright?
Honestly? It was making sure that I never lost my hard drive because that's where I was cutting our vocals and making beats. I will say, I did lose it a couple of times.
12. And what lessons did you take from The Kids Are Alright when you and Halle recorded Ungodly Hour?
We learned that we were still growing — as people and artists — during TKAR, and with Ungodly Hour, we could take more risks. Since we're older, we don't have to err on the safe side all the time — we can really be vulnerable.
13. You and Halle appeared in Beyoncé's visual album, Lemonade. What was your favorite moment from that experience?
I love the shot of me, Halle, Zendaya, Amandla [Stenberg], Ibeyi [Lisa-Kaindé Diaz and Naomi Diaz], and Laolu Senbanjo all sitting around Beyoncé on the porch. We were all so young back then.
14. If you had to pick between music and acting, which would you choose?
If I had to pick, it would be music, but when I was younger, my dream was to be on Broadway. I think that's where my love of dancing and performing comes from — also, why I'm so dramatic [laughs]. [Writer's note: Chloe and I discussed her fave musical, "Wicked," and how excited we both are to watch Ariana Grande and Cynthia Erivo eat those roles up!]