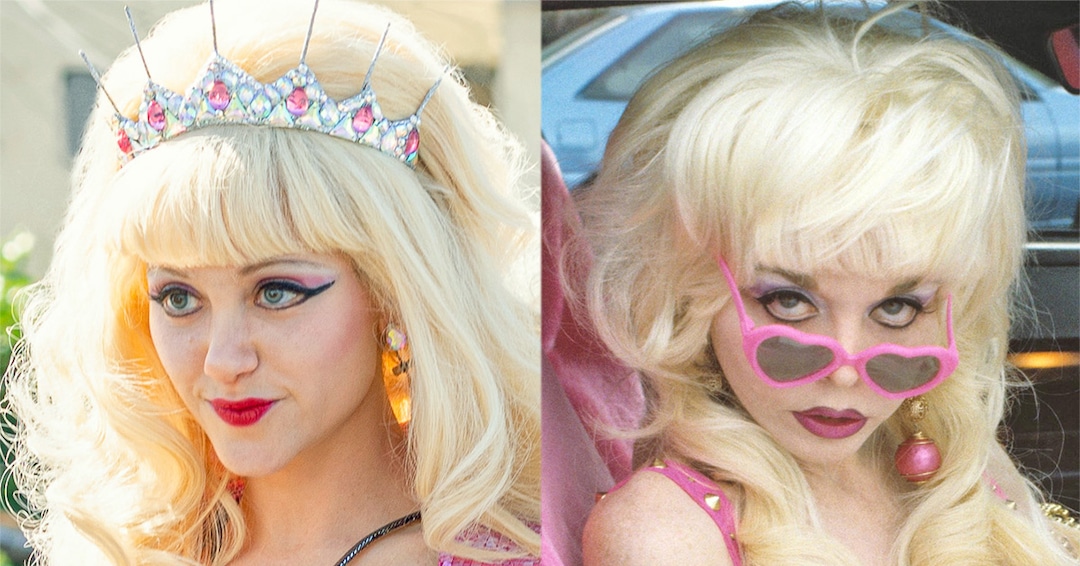 In the series, a high school yearbook photo of Angelyne is shown which indicates she was born to Holocaust survivors in Poland in 1950. Angelyne told Inside Edition that the photo is not her. When they tried inquiring more about the photo "she threatened to end the interview."
In an exclusive statement to E! News, the show's producers UCP and Peacock insisted that Angelyne is meant to be a celebration of its subject.
"This series has embraced the legend and legacy of Angelyne from its inception," the statement reads. "There have been no bigger advocates for celebrating her than Emmy Rossum and the producing team, who approached the storytelling with love, admiration and respect. We were happy to have Angelyne on board during the creative process and are very proud of this show."
Angelyne's disapproval of the series is a bit curious, seeing as she and Rossum met for four hours prior to filming. 
"I just told her from the heart how moving I find her life, her power, how original she is," Rossum told E! News' Daily Pop about their meeting, "what a kind of renegade I think she is and what I hope to achieve with this story, which is to embue it will all of the kind of magic and whimsy and fairytale storytelling that she has made her performance art of."