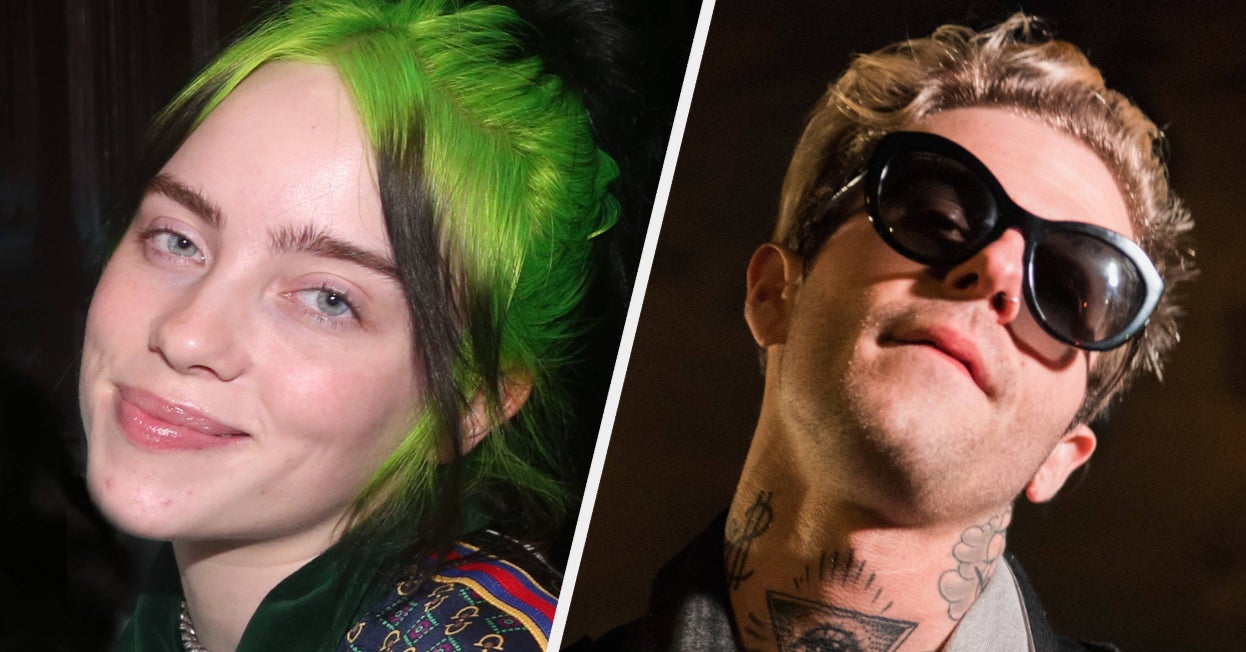 Lately, there's been a lot of couple-y stuff happening between Billie Eilish and Jesse Rutherford from the Neighbourhood that has led people to think they're together.
First, they were spotted holding hands while leaving an attraction at Halloween Horror Nights.
Which, you could definitely argue, doesn't necessarily mean anything.
But then, on Tuesday, they were spotted kissing after leaving from an apparent dinner date.
And not just kissing, but passionately kissing and looking super engrossed in the moment without seeming to care who was looking.
As you can see, Billie, 20, looks cozy in a dark oversized sweater as Jesse, 31, dressed in a black and white striped T-shirt, wraps his arms around her and kisses her.
Although the two haven't officially confirmed anything, the pics were enough to convince the internet that they're an item — and it sparked mixed reactions online.
Some just could not believe it.
People got really jealous.
i am jealous that billie eilish is in a relationship, i wish it were me. but younger me would have been SO MUCH MORE UPSET
Others side-eyed the whole thing because of the age gap between them.
jesse rutherford was alive during george h w bush's presidency . billie eilish cannot legally drink https://t.co/ngqVl7U7il
Twitter: @leastfavorite_/Christopher Polk/WWD via Getty Images, Amy Harris/Invision / AP/Shutterstock
billie eilish cannot legally drink and jesse has known her since she was 15 🫶 gotta love hollyweird! https://t.co/I0YfkbNwIy
Twitter: @ihateuchlo / Christopher Polk/WWD via Getty Images, Amy Harris/Invision / AP/Shutterstock
insta and tt stans are weirdly loving billie n jesse… tbf a lot of them are >15 and might not understand how strange it is
i am a neighbourhood stan but i'm not gonna act like the whole jesse and billie thing isn't weird as hell. what the hell is he doing
But some defended them.
Not a clue who this Jesse dude is but Billie Eilish is 20 years old not 16. She's a whole adult
Yep, I think I will!
BuzzFeed Daily
Keep up with the latest daily buzz with the BuzzFeed Daily newsletter!