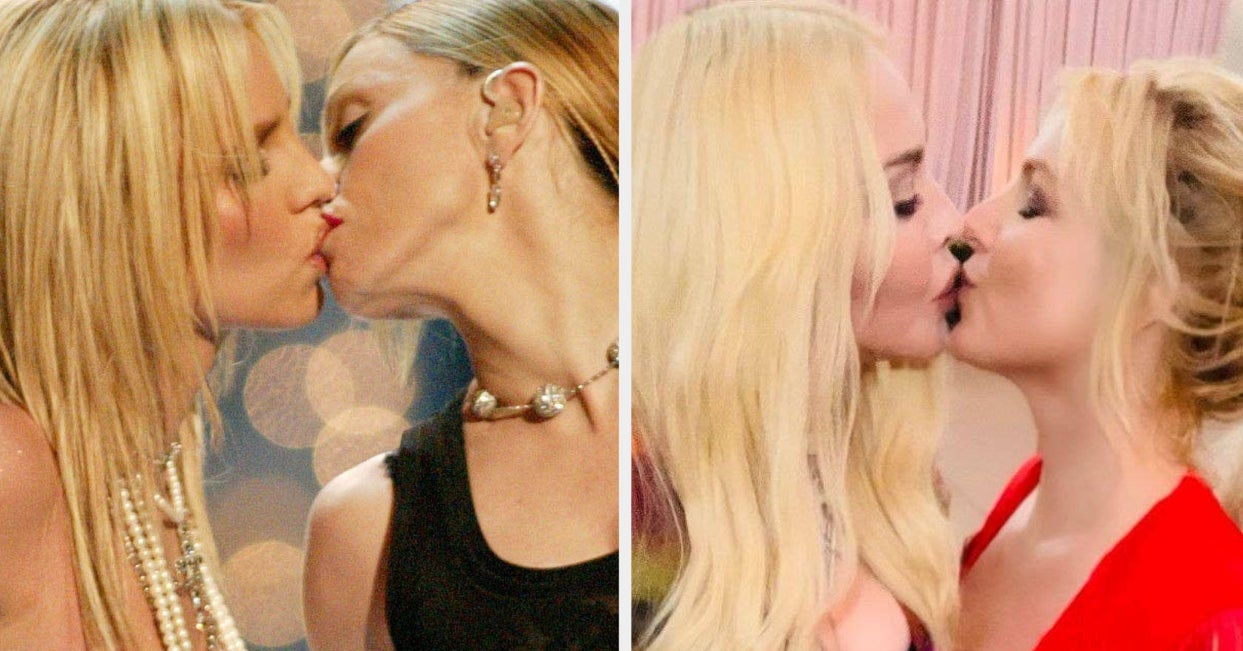 It's the early 2000s all over again.
Remember Britney Spears and Madonna's kiss at the 2003 MTV Video Music Awards? Of course you do — how could you not?
Christopher Polk / FilmMagic / Getty Images
The notorious smooch took place during a performance with Christina Aguilera, and it's undoubtedly one of the most iconic VMAs moments of all time.
View this video on YouTube
MTV / Via youtube.com
Well, Madonna was one of the guests at Britney's wedding to Sam Asghari yesterday — and you can guess what happened next.
Kevin Winter / Getty Images
Yup — Madonna and Britney kissed again, throwing all of us back in a time warp straight to 2003.
Kevin Ostajewski / Shutterstock
If you've been keeping up with what Madonna's been up to this year, you already know she previously expressed interest in reenacting the kiss.
Frank Micelotta / Getty Images
In an answer to an IG live question about a future tour with Britney Spears, Madonna said that she was "not sure" Britney would be down for a tour, but the idea was "really cool."
Scott Gries / Getty Images
"We could, like, reenact the original kiss," she added. And now they have!
John Shearer / WireImage / Getty Images
Head here for more details on Britney's wedding to Sam.
BuzzFeed Daily
Keep up with the latest daily buzz with the BuzzFeed Daily newsletter!