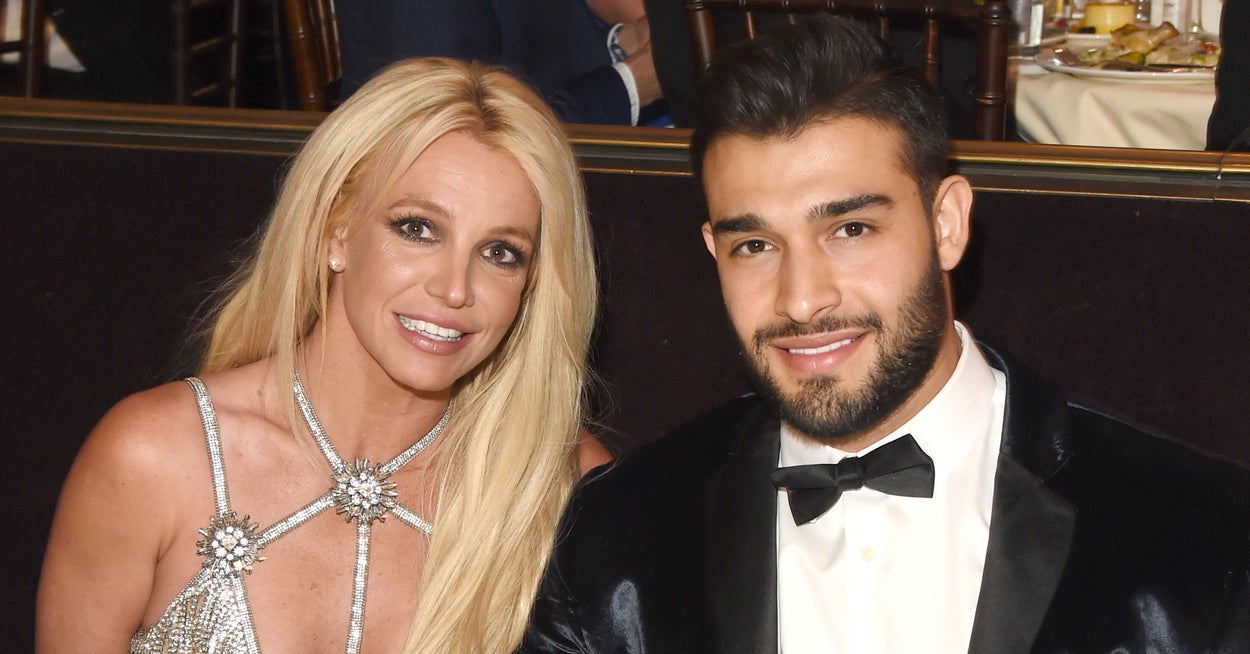 I need to see Britney's dress ASAP.
Britney Spears and Sam Asghari are getting ready to tie the knot…like really, really soon!
The couple will reportedly be saying "I do" at some point today, according to sources close to Britney.
And based on photos obtained by TMZ, it looks like preparations are well underway.
In overhead photos, a massive tent can be seen being set up at Britney and Sam's reported wedding location — and honestly, it's really beautiful.
The snaps also revealed plenty of workers hustling to get things ready and boxes filled with other things needed for setup.
Britney and Sam's wedding will reportedly be attended by about 100 close friends and family members, including Britney's brother, Bryan.
Both of Britney's parents as well as her sister, Jamie Lynn, were allegedly not invited.
Britney hasn't confirmed any information about the event, but in a photo shared on Instagram story, her nails certainly look wedding ready!
Only time will tell if Brit and Sam actually walk down the aisle today but if they do, fingers crossed they'll be sharing photos of their big day!
BuzzFeed Daily
Keep up with the latest daily buzz with the BuzzFeed Daily newsletter!