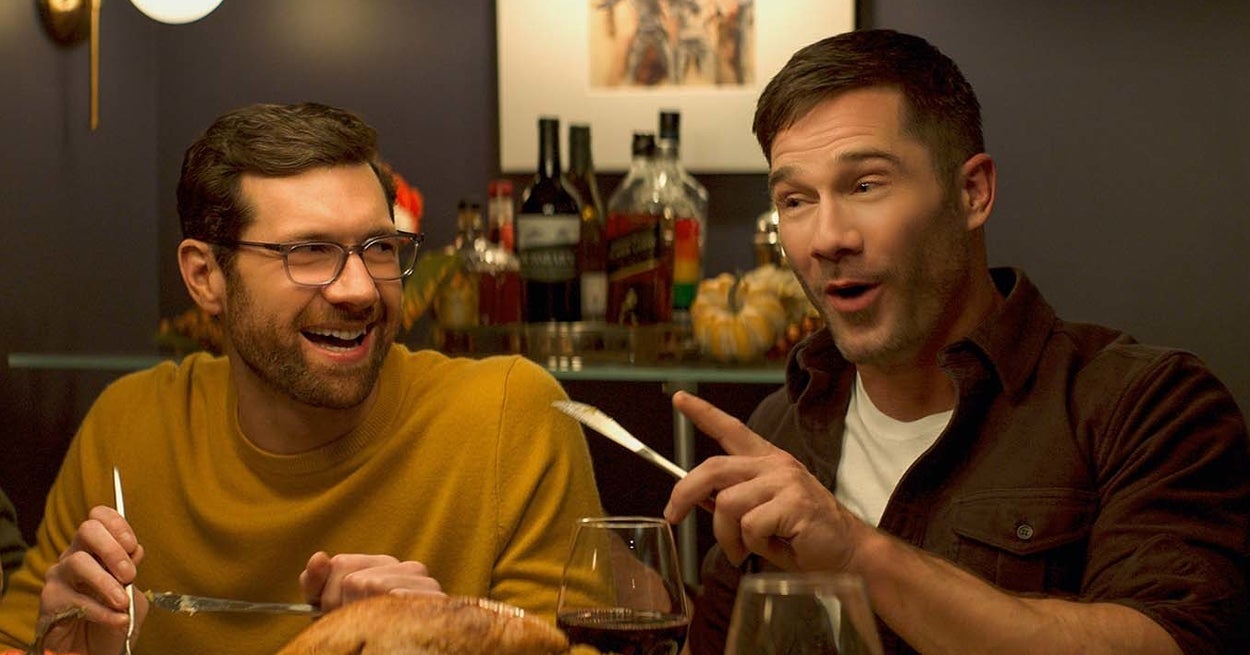 Unfortunately for Bros, the movie was good, but not a masterpiece.
In the run-up to its release, the consensus from the marketing was that this movie was revolutionary. To its credit, the film is a rarity being an LGBTQ+ film released by a major studio, something that hasn't really been done save Love, Simon. However, after seeing the movie, it's hard to praise the merits of aspects like its all-queer casting, when 95% of the dialogue is done by two cis-white gays, one whose character is basically a buff, masc, "I'm not like those other gays" gay.
When the film is constantly being praised in the marketing for its all-LGBTQ+ cast, it just feels weird when some genuine talents like TS Madison, Miss Lawrence, Dot Marie-Jones, and Bowen Yang have barely any lines in the few scenes they show up. When the marketing makes the film seem like Bros is the start of a new era and the film ends just being a solid rom-com, it's a puzzling feeling.
Is it Billy Eichner's fault that he hyped up the queer aspects of this very queer film? I'm going to say no, as realistically, Universal Pictures probably coordinated every inch of the $20-plus million film in the same way it has done so with every other heterosexual film they put out. Billy Eichner and everyone involved did exactly what they needed to in creating a sound comedy and a touching romance, but sometimes, good enough just isn't good enough.