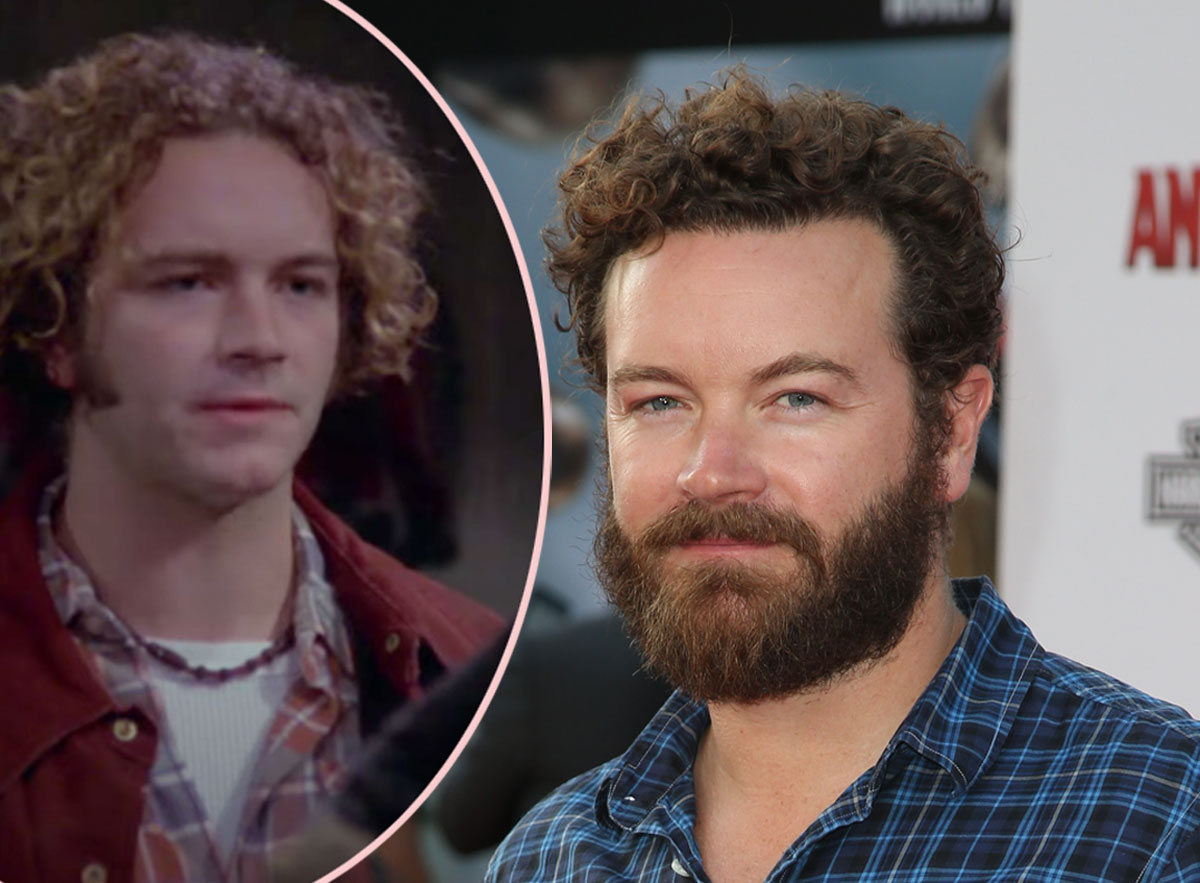 [Warning: Potentially Triggering Content]
UPDATE 6/2/23 5:00 P.M. PST: The Church of Scientology has now released a lengthy statement on the trial.
They chose to focus not on the guilt or innocence of Danny himself — indeed they don't even mention his name — but rather on what the Church was accused of during the case. They wrote:
"The prosecution's introduction of religion into this trial was an unprecedented violation of the First Amendment and affects the due process rights of every American. The Church was not a party to this case and religion did not belong in this proceeding as Supreme Court precedent has maintained for centuries.

The District Attorney unconscionably centered his prosecution on the defendant's religion and fabrications about the Church to introduce prejudice and inflame bigotry. The DA elicited testimony and descriptions of Scientology beliefs and practices which were uniformly FALSE.

The Court's statement of Church doctrine was her own invention, DEAD WRONG, and blatantly unconstitutional.

The Church has no policy prohibiting or discouraging members from reporting criminal conduct of anyone—Scientologists or not—to law enforcement. Quite the opposite, Church policy explicitly demands Scientologists abide by all laws of the land. All allegations to the contrary are totally FALSE.

There is not a scintilla of evidence supporting the scandalous allegations that the Church harassed the accusers. Every single instance of supposed harassment by the Church is FALSE, and has been debunked."
Look, we got our law degree from SVU, so take any of our opinions with a grain of salt. But we have to ask… if church doctrine says to abide by the law of the land… and what witnesses alleged some church members did was break the law… how is that alleged activity protected by the First Amendment?
Anyway, that's what they said.
Danny Masterson has been convicted of forcible rape three years after he was charged.
In case you need a refresher, the disgraced star best known for portraying Steven Hyde on That '70s Show was charged with three counts of felony rape way back in 2020, with his victims saying the crimes took place between 2001 and 2003 during the height of his fame. He pleaded not guilty at the time, insisting the interactions with the women were either consensual or never happened at all — then more drama came along when in December of last year the court couldn't come to a decision on a verdict and the case was declared a mistrial.
Related: Bob Saget's Sudden Death Ended John Stamos' Rift With Olsen Twins
The case was huge, even opening new doors into the world of Scientology and its teachings because the 47-year-old and his victims were members of the church. But just because the actor's first trial was acquitted didn't mean he was out of the woods yet.
The retrial of this case finally gave the world clear answers this time — and on Wednesday, according to Variety, he was found guilty on two of the three counts of forcible rape he was charged with. The jury decided he was guilty of two rapes in 2003, but still couldn't come to an agreement on the 2001 allegations regarding an ex girlfriend of his. The court decided 8-4 in favor of conviction, and when the verdicts were read, gasps could be heard from Masterson's family. They really seemed to think he was going to get off…
The Ranch alum is facing up to 30 years to life in prison for his crimes, and prosecutor Ariel Anson is certain the right decision was made. During court Wednesday, according to the outlet, he said in closing arguments Masterson used his "upstart" in the church as leverage against his victims:
"Like all predators, the defendant carefully sought out his prey. The church taught his victims that rape isn't rape, that you cause this and above all you aren't allowed to go to law enforcement. What better hunting ground? In Scientology, the defendant is a celebrity and he's untouchable."
But district attorney Philip Cohen seems to think the mention of Scientology was just a distraction of the inconsistencies in the victims' stories:
"Why have we heard so much about Scientology? Could it be there's problems otherwise with the government's case?"
To which Anson snapped back, bringing up how the victims alleged they felt "woozy" during the star's abuse:
"They were all drugged. The defendant drugs his victims to be in control. He does this to take away these victims' ability to consent. This is not about consent. This is not about the defendant misunderstanding these victim's signals. When he drugs them, he's able to completely physically control them. You don't want to have sex? You don't have a choice… The defendant makes that choice for these victims and he does it over and over and over again."
So awful…
Cohen still maintains, in defense of the convicted, that the victims "tweaked" their narrative, though. Regardless, it looks like Masterson is going to jail for a LONG TIME — which is definitely not what his longtime friend and co-star Ashton Kutcher was hoping for…
Such a terrible case, but finally the victims are getting the justice they deserve. Thoughts, Perezcious readers?
If you or someone you know has experienced sexual violence and would like to learn more about resources, consider checking out https://www.rainn.org/resources.
[Image via Peacock/YouTube/MEGA/WENN]