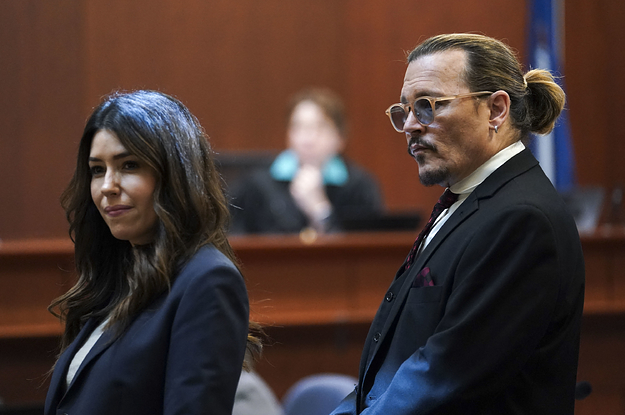 With millions around the world watching footage of the trial each day, the lawyers for both sides became celebrities in their own right — something Vasquez told NBC had been "overwhelming and surreal."
Vasquez's name was trending on Twitter on Tuesday after her firm announced she had been promoted to partner owing to her "performance during the Johnny Depp trial."
"Congratulations Camille," read countless tweets.
Prior to the pair's appearances on Wednesday morning, Heard's representatives sent out a statement to press blasting the Depp lawyers.
"It is as unseemly as it is unprofessional that Johnny Depp's legal team has chosen to do a victory lap for setting back decades of how women can be treated in the courtroom," a spokesperson for Amber Heard said. "What's next? A movie deal and merchandising?"
Heard's team has said she is likely to appeal and that she cannot afford to pay the more than $10 million in damages the jury awarded Depp.
Asked on GMA whether Depp would agree to waiving damages in exchange for Heard dropping any appeal, Chew said they couldn't disclose discussions with their client, but he reiterated that the primary motivation for the actor was not financial.
"This was about Mr. Depp's reputation," Chew said.