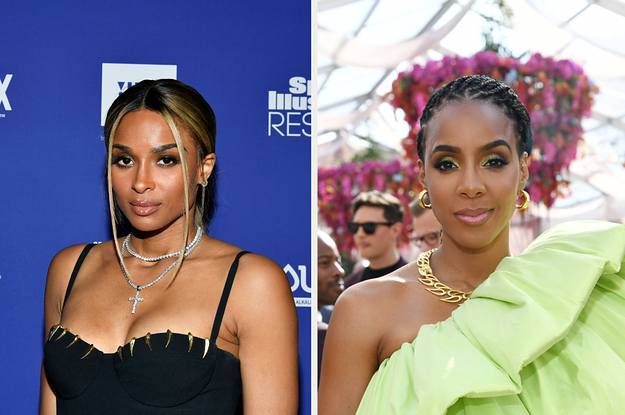 "I wonder if she knows that."
Ciara has tons of great songs, and "Like a Boy" is one of them.
View this video on YouTube
LaFace / Via youtube.com
The 2006 single eventually went platinum too.
As it turns out, the song originally wasn't meant for Ciara — it was written in a session for fellow R&B star Kelly Rowland.
Kevin Winter / Getty Images
The former Destiny's Child member revealed the fact during an interview with songwriter MNEK for his Apple Music show, Proud Radio With MNEK.
Fox / FOX Image Collection via Getty Images
In fact, Kelly seemed to suggest that Ciara — who's a close friend of hers — may not even know that "Like a Boy" was originally her song.
Nancy Rivera / Bauer-Griffin / GC Images / Getty Images
"I wonder if she knows that," she said. "I'll make sure to call her after this."
Leon Bennett / FilmMagic / Getty Images
"The writers and producers told me and they were like, 'Yeah, we wrote that in your session,'" she explained while recalling how she found out the song wasn't hers anymore.
Emma Mcintyre / Getty Images for Interscope Records
"I was so mad," Kelly recalled, before adding, "But now I'm happy for my girl."
Kevin Mazur / Getty Images for Roc Nation
And it makes sense that Kelly's got no bad blood with Ciara, since she described her to MNEK as "one of the closest things to me" and said that they bonded over their experiences as mothers.
Phillip Faraone / Getty Images for New York Magazine
Listen to the entire interview here.
BuzzFeed Daily
Keep up with the latest daily buzz with the BuzzFeed Daily newsletter!