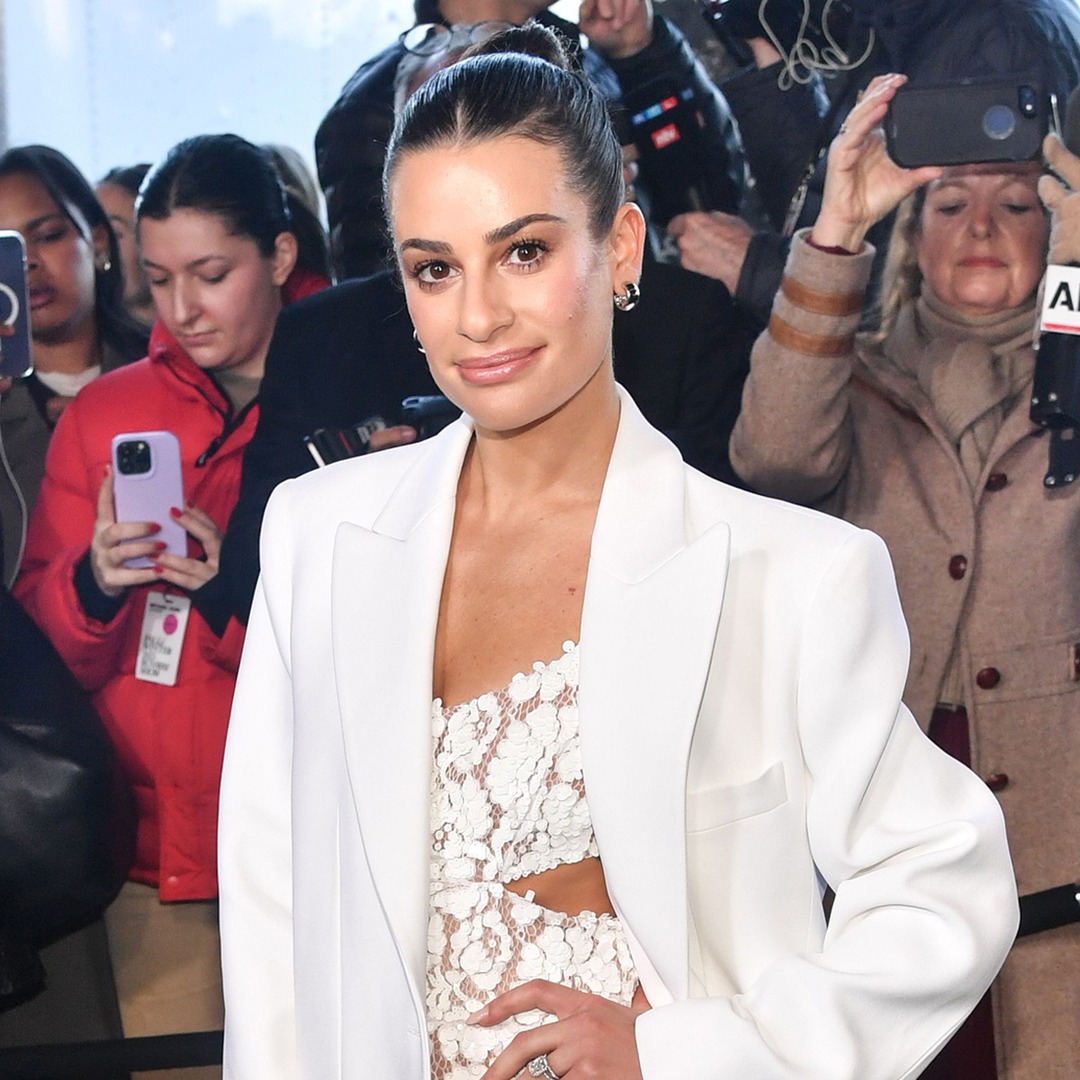 Talk about a stylish pre-spring awakening.
Lea Michele arrived at the Michael Kors fall/winter 2023 New York Fashion Week show Feb. 15, turning heads in a white, floral, sleeveless, lace, flared, cut-out jumpsuit by the designer, paired with an oversized white blazer. The Glee alum was joined at the event by Kate Hudson, who showcased her abs in a black crop top, long black skirt with a thigh-high slit and a matching blazer.
On Feb. 10, the two actresses hung out backstage at the Broadway revival of the musical Funny Girl, which Michele is headlining as Fanny Brice. Hudson was accompanied by her stylist, Sophie Lopez, her son Ryder Robinson, 19, and her mom, actress Goldie Hawn.
And speaking of musicals, Rachel Zegler, who starred in Steven Spielberg's film reboot of West Side Story, turned heads in a red 3/4-length dress with a thigh-high slit, matching blazer and strappy stiletto sandals at the Michael Kors fashion show. She sat front row at the event with fellow stars Sutton Foster, Jane Krakowski and Molly Ringwald. Foster was also seen hanging out with Michele.