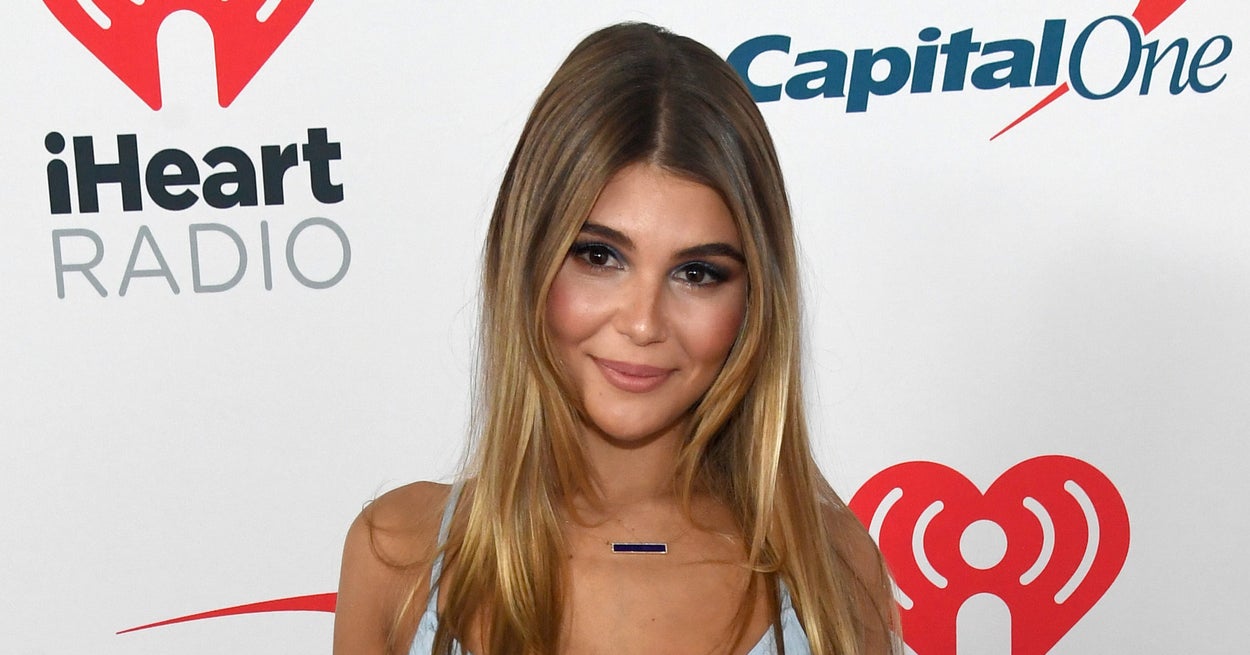 "I'm so hesitant to talk about it because of the trauma."
Olivia Jade lives in constant fear of being canceled for a second time.
Kevin Mazur / Getty Images for iHeartMedia
Back in 2019, she faced immense backlash after it was discovered that her famous parents, Lori Loughlin and Mossimo Giannulli, had paid hundreds of thousands of dollars to guarantee her acceptance to the University of Southern California.
Paul Archuleta / FilmMagic / Getty Images
In the first episode of her new podcast, Conversations With Olivia Jade, the social media star opened up about the trauma she faced following the scandal.
While speaking with psychologist Dr. Hillary Goldsher, Olivia explained that she dreads talking about the situation in fear that she will say the wrong thing and be "canceled again."
"I'm so hesitant to talk about it because of the trauma…of like, 'Gosh, if I say this or it comes off kinda the wrong way, am I gonna get canceled again?' It really does leave an impression in one's mind," Olivia said.
Jon Kopaloff / FilmMagic / Getty Images
She continued, "I get so nervous, and I feel like I walk on eggshells when I talk, just because I don't wanna say the wrong thing. And I wanna make it clear to people listening that I'm not trying to victimize myself."
Olivia added that over time, she began to believe the negative things that people told her, like that she didn't deserve a second chance and there was no room for growth.
Jb Lacroix / WireImage / Getty Images
"Not to sound super dark, but how do you bounce back then? Because I wanna be alive, I still wanna grow up… It's like, 'Don't exist anymore,'" Olivia shared.
Olivia says the experience has made her a different person, and she still worries that something else bad will happen, and it will be labeled as her fault.
Presley Ann / Getty Images
"I'm so scared of looking up my name and something bad is happening, and I'm the face of it, and it's going to be this big thing that blows up in my face again," Olivia admitted.
And because of that, she has changed herself — and while it's mostly for the better, she's also become "way harder on [herself]."
"People who have experienced it, even if it's in a different capacity, it's like you live your life a little bit differently, in my opinion, and you just kind of shut down," Olivia concluded.
Maarten De Boer / ABC via Getty Images
You can listen to all that Olivia had to say here.
BuzzFeed Daily
Keep up with the latest daily buzz with the BuzzFeed Daily newsletter!