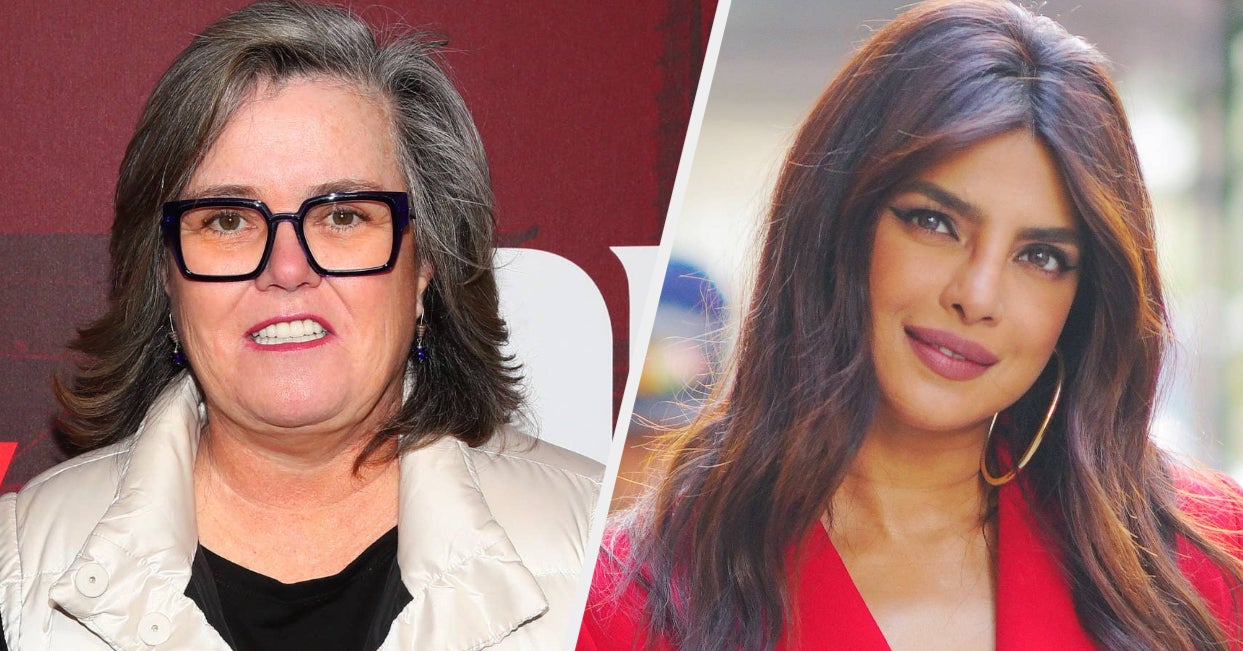 "To Nick Jonas I apologize, and to the Chopra wife, I apologize too."
Rosie O'Donnell just issued an apology to Priyanka Chopra…and then had to apologize for her apology.
Bruce Glikas / Bruce Glikas / FilmMagic / Getty Images
Over the weekend, Rosie was at Nobu Malibu with some family as well as Fran Drescher when they ran into Nick Jonas and Priyanka Chopra.
Craig Barritt / Getty Images for John Varvatos
Rosie says the couple ended up seated at the table next to them, so she decided to say hi — and made one major mistake.
In a TikTok, Rosie explained that she assumed that Priyanka was the daughter of author Deepak Chopra, when in actuality, Priyanka's father, Dr. Ashok Chopra, died in 2013.
"Seated next to us was Nick Jonas and his wife 'Something' Chopra, which I always assumed was Deepak Chopra's daughter," Rosie explained.
Frazer Harrison / Getty Images
She continued, "So when I said, 'Hi, Nick Jonas. You were great in Kingdom,' and, 'Hi, I know your dad.' She goes, 'You do? Who's my dad?' And I'm like, 'Deepak.' She's like, 'No, and Chopra is a common name.'"
Alberto Pizzoli / AFP via Getty Images
Rosie went on to say that she felt "so embarrassed," adding "to Nick Jonas I apologize, and to the Chopra wife, I apologize too."
Astrid Stawiarz / Getty Images for Netflix
While many viewers agreed that they thought Priyanka and Deepak were related, others called out Rosie for repeatedly not referencing Priyanka by name.
After seeing the backlash, Rosie issued a second apology, admitting she should have googled Priyanka's name before she made the TikTok.
"Priyanka is her name. Priyanka — I hope I'm pronouncing that right. I just want to apologize to her and to everyone who thought that it was really inappropriate of me. Sorry, sometimes I fuck up. I did at Nobu," Rosie said.
Gotham / GC Images / Getty Images
She also clarified that Priyanka was not rude and that the encounter was just "awkward," as she's sure Priyanka is "sick of" people making the mistake.
Priyanka has not yet replied, but I think it's safe to say she's probably not scrolling through Rosie's TikToks!
BuzzFeed Daily
Keep up with the latest daily buzz with the BuzzFeed Daily newsletter!