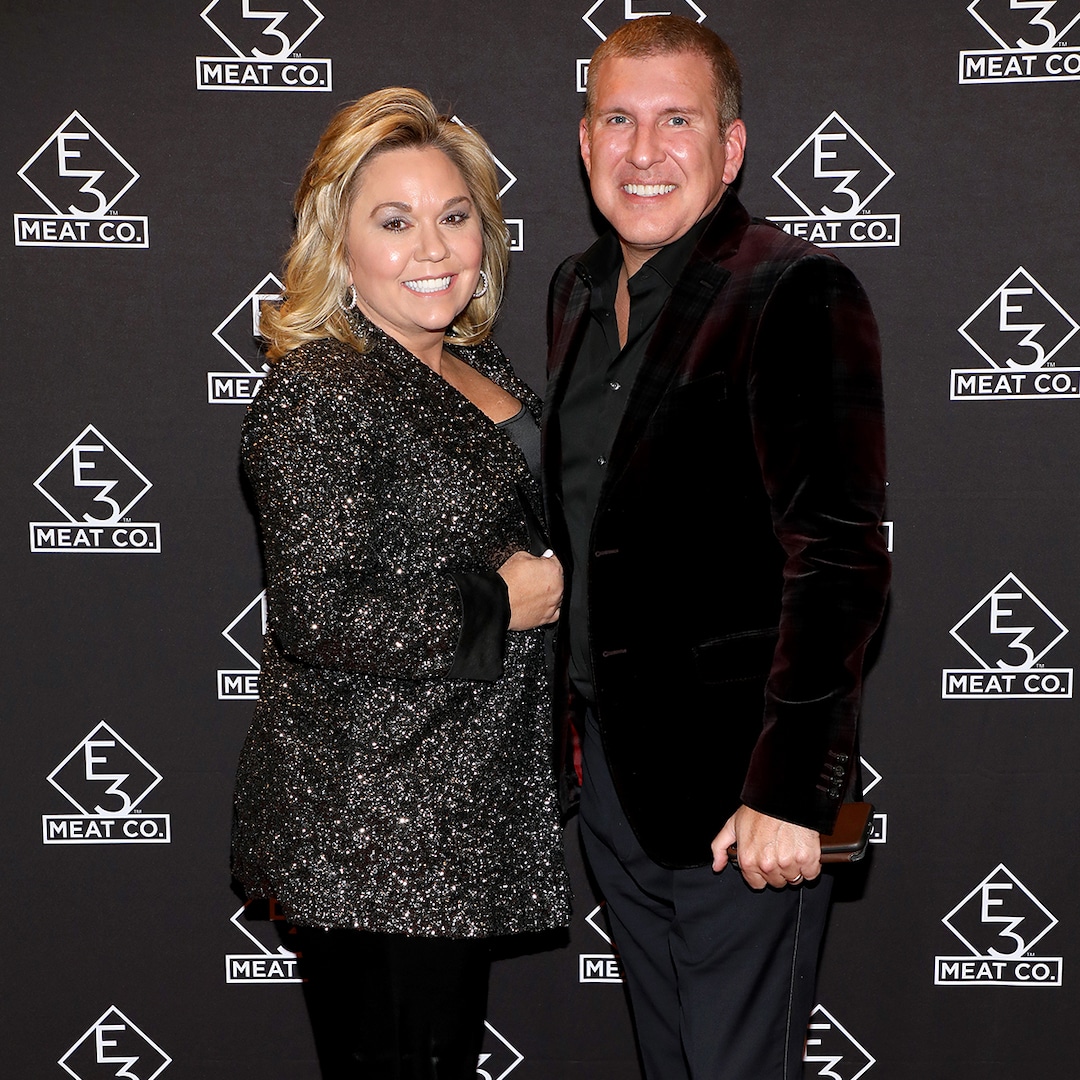 Todd Chrisley has come to terms with his and wife Julie Chrisley's futures.
Recorded before the Chrisley Knows Best stars began serving their federal fraud case prison sentences on Jan. 17, Todd shared a surprisingly positive outlook on the Jan. 18 episode of his and Julie's Chrisley Confessions podcast.
"I think that that's why I'm in a better place with it, because I know that this is not my final destination," he shared. "I know that this may be my future for a minute, but I also have faith that the judicial system is going to turn it around. I also have faith that the appellate court is going to see this for what it is."
Todd and Julie were sentenced to serve 12 and seven years behind bars, respectively, in November 2022 after being found guilty of tax evasion and bank fraud by an Atlanta federal jury in June 2022. Following their sentencing, the family's attorney, Alex Little of Burr & Forman LLP, told E! News that the couple plans to fight their convictions.