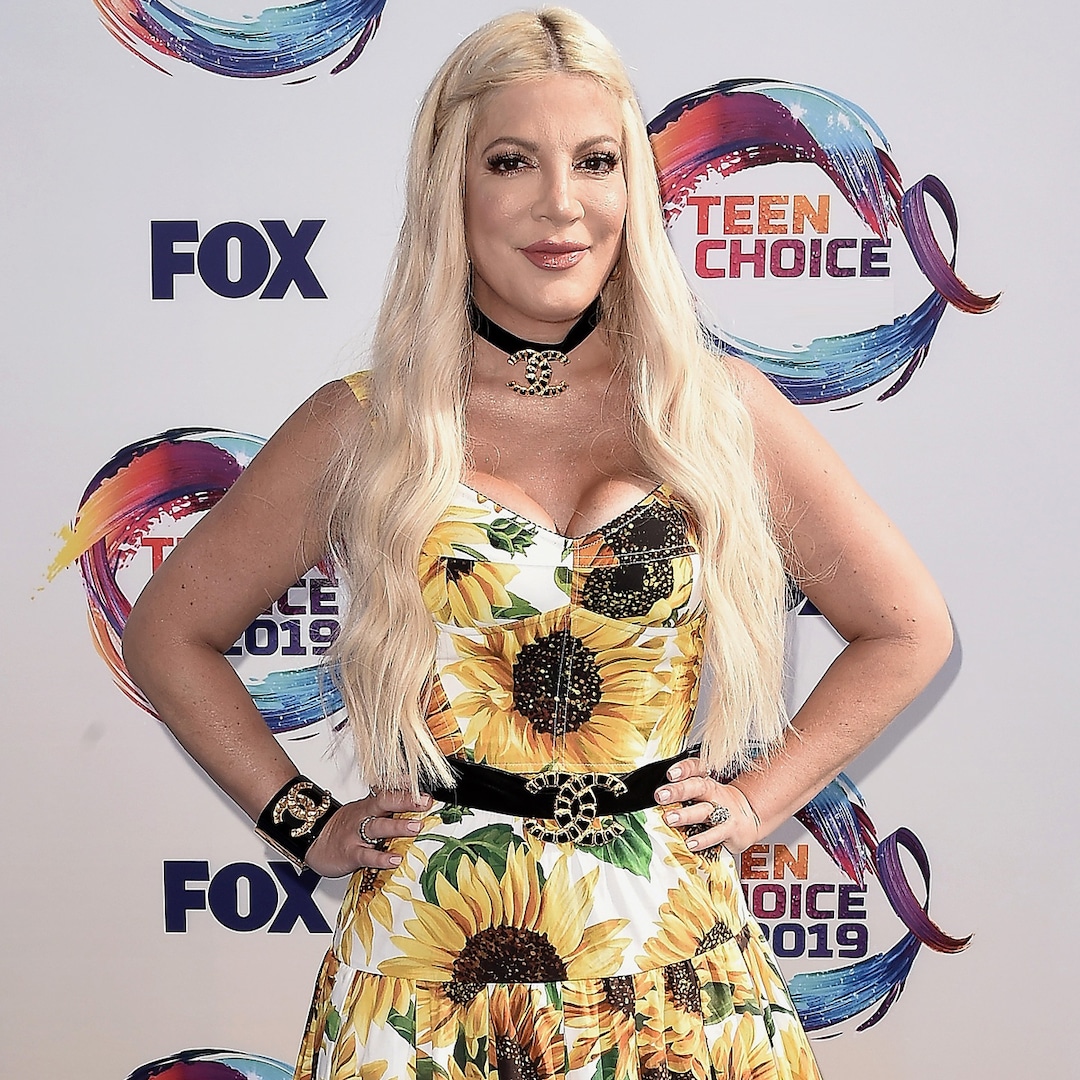 Tori Spelling shared new details surrounding her daughter's diagnosis.
In a new interview, the Beverly Hills, 90210 alum revealed that her and Dean McDermott's daughter Stella, 14, has been "not great" since receiving her recent diagnosis of a hemiplegic migraine.
"She went to the ER now twice," she said during an appearance on SiriusXM's Jeff Lewis Live on Jan. 19. "Everyone knows she went once last week and then you know she went a couple days ago and was diagnosed with a hemiplegic migraine."
Tori then explained more about Stella's condition, admitting that she was not familiar with the condition prior to her daughter's hospitalization.
"One side of you goes numb," she said. "It almost kind of mimics what a stroke would be."
Tori continued, "Her left arm went completely numb, she couldn't lift it. Then half of her throat, then her mouth—so it looked like she had had a stroke." 
The mom—who also shares kids Liam, 15, Hattie, 11, Finn, 10, and Beau, 5, with her husband—revealed that the condition is hereditary.