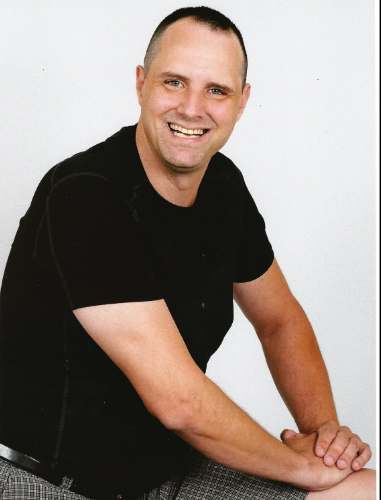 HNN shines our blood drenched spotlight of the career of genre actor, Jeff Bele.   Jeff's acting game kickstarted when he played a homeless drifter in the Jonathan Holbrook 2018 film, Beloved Beast about a young girl befriends a dangerous escaped mental patient after the death of her parents.  In 2020, Jeff tackled three short films, Assassinators: Retribution, Up All Night, and Hard Out.
For there, Jeff Bele played Sgt. Bele in Michael Su's 2022 horror film, Death Count about strangers awakened in individual holding cells with no memory of how they arrived. They realize if they don't acquire enough online "likes" in a timely manner, they'll die horribly at the hands of a sinister executioner.  Jeff worked opposite Michael Madsen, Robert LaSardo, and Costas Mandylor.
Jeff Bele worked with Michael Su again in 2022 but this time as a zombie in the horror film, Bridge of the Doomed about a group of soldiers are ordered to hold a bridge during a zombie outbreak, but what lives underneath the bridge, proves to be even more deadly.  This time Jeff worked opposite Michael Pare', Kate Watson, and again Robert LaSardo.
The Michael Su 2022 triple threat came in the from of Night of the Tommyknockers.   In this third time working with director Michael Su, Jeff played Duane opposite Richard Grieco, Tom Sizemore, and again Robert LaSardo.  When miners blast for gold in the 1870's, they accidentally release ancient creatures known as Tommyknockers. The Town of Deer Creek, Nevada is soon under siege with only a handful of survivors held up in the local saloon.
In the upcoming 2023 horror film, Bloodthirst, Jeff Bele teams with Michael Su for a fourth endeavor but this time it's vampire.   Jeff plays opposite Tara Reid, Costas Mandylor, and again Robert LaSardo.  In a post apocalyptic world run by vampires, only the strong survive. John Shepard, Vampire Hunter, is one of them. John has to track down and eliminate the master vampire before he himself gets turned.
Future projects for Jeff Bele include Z Dead End and Camp Pleasant Lake.
More about Jeff Bele: www.imdb.com/name/nm9205908/?