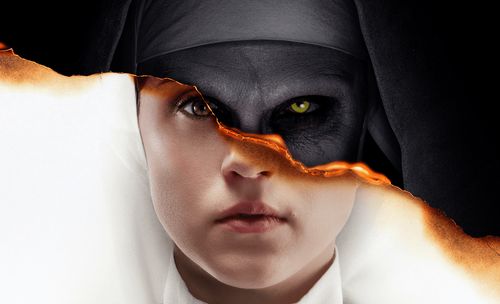 Warner Bros. confirmó durante la CinemaCon la filmacion de La Monja 2. Finalmente se confirma la secuela, que va a dirigir Michael Chaves (La Maldición de la Llorona, The Conjuring: The Devil Made Me Do It) Esta semana, el productor James Wan ha confirmado en Instagram que Bonnie Aarons regresará para esta pelicula.
Bonnie Aarons interpretó a la monja demoníaca conocida como Valak tanto en The Conjuring 2 como en The Nun, y es genial saber que volverá a tener el hábito para la secuela de la película spinoff.
Wikipedia explica que "Valak es un poderoso demonio que se manifiesta como una monja demoníaca tanto para burlarse de la fe de sus enemigos como para esconderse entre ellos. También ostenta el título de archienemigo de los Warren, Lorraine Warren en particular, con su rivalidad comenzando cuando ella lo exorcizó de Maurice hacia el final de su película de origen."
En 2018, La Monja asustó con la friolera de 365 millones de dólares en la taquilla mundial, casi asegurando que no hemos visto lo último de la monja demoníaca conocida como Valak.
Lo último que sabemos es que Akela Cooper (Malignant) escribirá La Monja 2.
En The Nun (La Monja), de Corin Hardy, "un sacerdote con un pasado embrujado y una novicia en el umbral de sus últimos votos son enviados por el Vaticano para investigar la muerte de una joven monja en Rumanía y enfrentarse a una fuerza malévola en forma de monja demoníaca". Creiamos que habiamos visto lo último de la monja, pero estábamos equivocados…
¿Fecha de estreno? no han dicho una sola palabra, pero todo apunta a una ventana de estreno entre 2023 y 2024. Estaremos atentos.
COMPARTE ESTE ARTICULO! – MIRA ABAJO LOS COMENTARIOS.
ADVERTENCIAS Y REGLAS antes de comentar en BLOGHORROR
• Comentar con respeto y de manera constructiva.
• No se permiten links de otros sitios o referencias a sitios de descarga. 
• Tratar de hablar de la pelicula en cuestión, salvo ocasiones especiales. Nada de interminables debates políticos, religiosos, de genero o sexualidad *
• Imágenes están permitidas, pero siempre con moderación y que no sean demasiado grandes.
• Los comentarios de usuarios nuevos siempre son moderados antes de publicarse.
• Por ultimo, las reseñas y criticas en BLOGHORROR pueden contener humor negro-ácido, que de ninguna forma debe ser tomado en serio! y que tienen como fin el puro entretenimiento satírico.
• Disfrute su estadía 😉
Continue Reading