Trailer de Legions, la película de terror argentina que fue adquirida recientemente por XYZ Films y que bebe, se inspira, en Evil Dead y Night of the Demons.
La productora americana ha visto, al igual que su servidor, un gran potencial para esta película de terror, donde han adquirido los derechos americanos.
En Legions,

Un poderoso hechicero, Antonio, es encerrado en un manicomio, y se consume en su encierro mientras fuerzas demoníacas y malignas toman el control de Argentina. Si Antonio puede escapar del hospital psiquiátrico y encontrar a su hija, Helena, su fuerza combinada podría salvar el país y del mundo, pero Helena ha olvidado sus poderes. Antonio debe volver a enseñarle los caminos de la magia y ser la última esperanza de la humanidad contra este antiguo mal.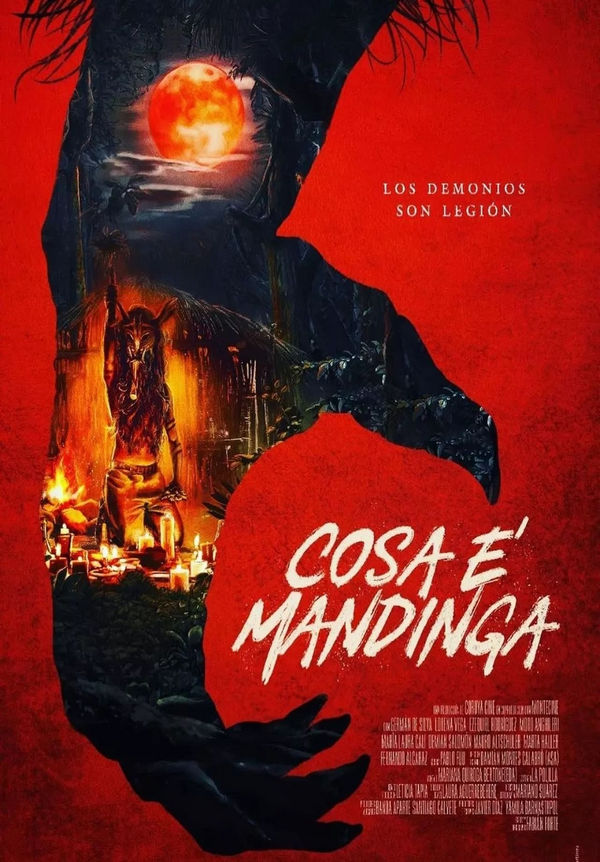 La película está protagonizada por Germán De Silva y Lorena Vega y producida por Javier Díaz.
El film se estrenó en el Fantasia Fest de Montreal y gano el premio al mejor guión en el Fantaspoa 2022.
El plan es estrenarlo a finales de este año para Estados Unidos, que parece utilizar puros efectos prácticos de maquillaje y gore sin necesidad de ordenador, algo que encantará a los fans de huesos amarillos y negros.
COMPARTE ESTE ARTICULO! – MIRA ABAJO LOS COMENTARIOS.
ADVERTENCIAS Y REGLAS antes de comentar en BLOGHORROR
• Comentar con respeto y de manera constructiva.
• No se permiten links de otros sitios o referencias a sitios de descarga. 
• Tratar de hablar de la pelicula en cuestión, salvo ocasiones especiales. Nada de interminables debates políticos, religiosos, de genero o sexualidad *
• Imágenes están permitidas, pero siempre con moderación y que no sean demasiado grandes.
• Los comentarios de usuarios nuevos siempre son moderados antes de publicarse.
• Por ultimo, las reseñas y criticas en BLOGHORROR pueden contener humor negro-ácido, que de ninguna forma debe ser tomado en serio! y que tienen como fin el puro entretenimiento satírico.
• Disfrute su estadía 😉
Continue Reading