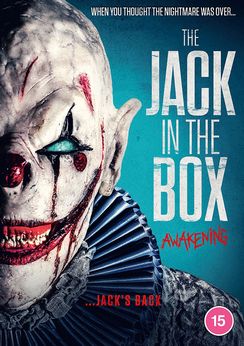 The Jack in the Box: Awakening – Genero: Terror Pais: Inglaterra Duración: -minutos Director: Lawrence Fowler Guion: Lawrence Fowler Reparto: Matt McClure, Mollie Hindle, James Swanton, Nicola Wright, Nicholas Anscombe, Michaela Longden, Erina Mashate, Jason Farries, Victor Mellors, Ben Walters, Melvyn Rawlinson, James Males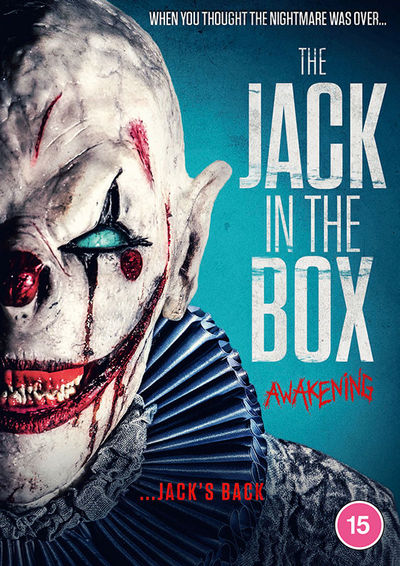 VALORACION: –


RESEÑA: Cuando una mujer en las últimas y a punto de morir abre una caja de sorpresas vintage, hace un trato con un demonio con cara de payaso que hay dentro para curar su enfermedad, no sabiendo las consecuencias que tendra su acto egoista, condenando a seis víctimas inocentes para ella seguir viviendo como si nada.
The Jack in the Box: Awakening
CRITICA: …
FICHA TECNICA:
Calidad: 1080
Audio: Ingles



SUBTITULOS
*****
—
CAPTURAS
TRAILER

COMPARTE ESTE ARTICULO! – MIRA ABAJO LOS COMENTARIOS.
ADVERTENCIAS Y REGLAS antes de comentar en BLOGHORROR
• Comentar con respeto y de manera constructiva.
• No se permiten links de otros sitios o referencias a sitios de descarga. 
• Tratar de hablar de la pelicula en cuestión, salvo ocasiones especiales. Nada de interminables debates políticos, religiosos, de genero o sexualidad *
• Imágenes están permitidas, pero siempre con moderación y que no sean demasiado grandes.
• Los comentarios de usuarios nuevos siempre son moderados antes de publicarse.
• Por ultimo, las reseñas y criticas en BLOGHORROR pueden contener humor negro-ácido, que de ninguna forma debe ser tomado en serio! y que tienen como fin el puro entretenimiento satírico.
• Disfrute su estadía 😉
Continue Reading