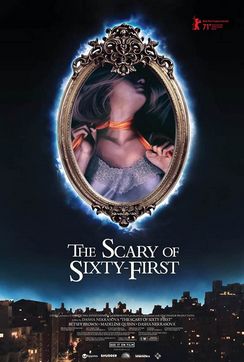 The Scary of Sixty First – Genero: Terror – Thriller – Drama Pais: USA Duración: 81 minutos Director: Dasha Nekrasova Guion: Dasha Nekrasova, Madeline Quinn Reparto: Betsey Brown, Madeline Quinn, Dasha Nekrasova, Jason Grisell, Mark Rapaport, Stephen Gurewitz, Aaron Dalla Villa, Anna Khachiyan, Ruby McCollister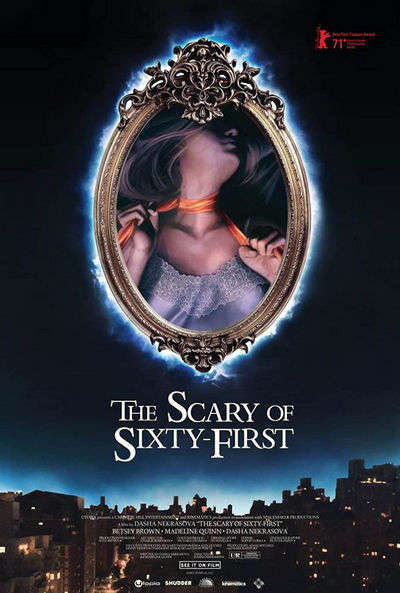 VALORACION: –


RESEÑA: Dos roommates descubren y reviven los turbios y returbios secretos de su nuevo apartamento en el Upper East Side de Nueva York, que solía pertenecer al multimillonario pederasta Jeffrey Epstein.
The Scary of Sixty First
CRITICA: …
FICHA TECNICA:
Calidad: 1080
Audio: Ingles



SUBTITULOS
****
—
CAPTURAS
TRAILER

COMPARTE ESTE ARTICULO! – MIRA ABAJO LOS COMENTARIOS.
ADVERTENCIAS Y REGLAS antes de comentar en BLOGHORROR
• Comentar con respeto y de manera constructiva.
• No se permiten links de otros sitios o referencias a sitios de descarga. 
• Tratar de hablar de la pelicula en cuestión, salvo ocasiones especiales. Nada de interminables debates políticos, religiosos, de genero o sexualidad *
• Imágenes están permitidas, pero siempre con moderación y que no sean demasiado grandes.
• Los comentarios de usuarios nuevos siempre son moderados antes de publicarse.
• Por ultimo, las reseñas y criticas en BLOGHORROR pueden contener humor negro-ácido, que de ninguna forma debe ser tomado en serio! y que tienen como fin el puro entretenimiento satírico.
• Disfrute su estadía 😉
Continue Reading