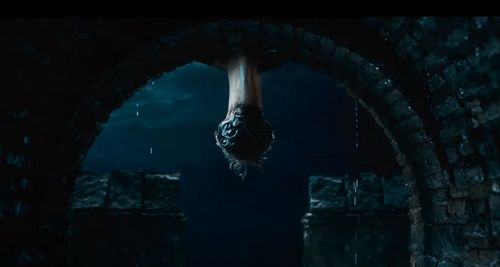 El director de Mad Max: Fury Road, George Miller, vuelve con su nueva película Three Thousand Years of Longing (Tres mil años de anhelo), y el tráiler oficial ha llegado.
Three Thousand Years of Longing se estrena en los cines el 31 de agosto de 2022. El tráiler nos muestra a un Djinn que concede deseos en la forma de Idris Elba.
En la película, "Una erudita solitaria, en un viaje a Estambul, descubre a un Djinn que le ofrece tres deseos a cambio de su libertad. Lo que ella quiere es amor, pero ¿puede y debe él concedérselo?".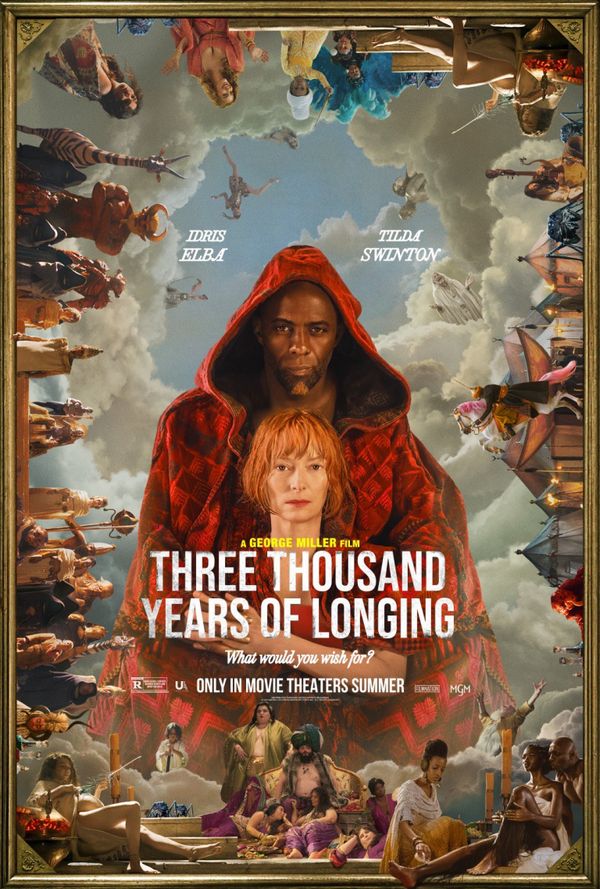 "La Dra. Alithea Binnie (Tilda Swinton) es una académica, satisfecha con la vida y una criatura de la razón. Mientras está en Estambul asistiendo a una conferencia, se encuentra por casualidad con un Djinn (Idris Elba) que le ofrece tres deseos a cambio de su libertad.

"Esto plantea dos problemas. En primer lugar, ella duda de que sea real y, en segundo lugar, como es una estudiosa de la historia y la mitología, conoce todas las historias de advertencia sobre deseos que han salido mal. El djinn se defiende contándole historias fantásticas de su pasado. Finalmente, ella se deja seducir y pide un deseo que los sorprende a ambos".
Idris Elba actúa junto a Tilda Swinton, Kaan Guldur, Alyla Browne y Angie Tricker.
COMPARTE ESTE ARTICULO! – MIRA ABAJO LOS COMENTARIOS.
ADVERTENCIAS Y REGLAS antes de comentar en BLOGHORROR
• Comentar con respeto y de manera constructiva.
• No se permiten links de otros sitios o referencias a sitios de descarga. 
• Tratar de hablar de la pelicula en cuestión, salvo ocasiones especiales. Nada de interminables debates políticos, religiosos, de genero o sexualidad *
• Imágenes están permitidas, pero siempre con moderación y que no sean demasiado grandes.
• Los comentarios de usuarios nuevos siempre son moderados antes de publicarse.
• Por ultimo, las reseñas y criticas en BLOGHORROR pueden contener humor negro-ácido, que de ninguna forma debe ser tomado en serio! y que tienen como fin el puro entretenimiento satírico.
• Disfrute su estadía 😉
Continue Reading