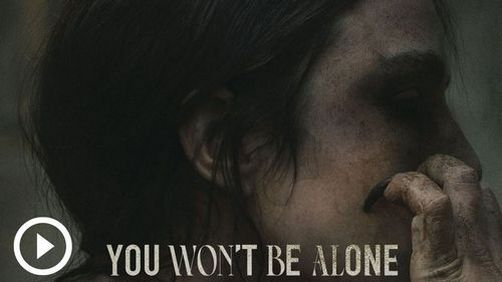 El próximo papel de género de la actriz Noomi Rapace la llevará a explorar la humanidad como una bruja maracucha en You Won't Be Alone, de Focus Features, que se estrenará en abril, después de un desfiles por el Festival de Cine de Sundance.
La película está ambientada en un aislado pueblo de montaña en la Macedonia del siglo XIX y sigue a una joven que es secuestrada y transformada en bruja por un antiguo espíritu. Curiosa por la vida como humana, la joven bruja mata accidentalmente a un campesino del pueblo cercano y luego toma la forma de su víctima para vivir la vida en su piel. Con la curiosidad encendida, sigue ejerciendo este horrible poder para entender lo que significa ser humano.
You Won't Be Alone supone el debut en el largometraje del guionista y director australiano-macedonio Goran Stolevski. Kristina Ceyton (The Babadook, The Nightingale) y Sam Jennings (Cargo) producen esta pelicula de terror floklorico.
La película también está protagonizada por Anamaria Marinca, Alice Englert (Ratched), Carloto Cotta, Félix Maritaud y Sara Klimoska.
You Won't Be Alone se estrena en los cines el 1 de abril de 2022.
COMPARTE ESTE ARTICULO! – MIRA ABAJO LOS COMENTARIOS.
ADVERTENCIAS Y REGLAS antes de comentar en BLOGHORROR
• Comentar con respeto y de manera constructiva.
• No se permiten links de otros sitios o referencias a sitios de descarga. 
• Tratar de hablar de la pelicula en cuestión, salvo ocasiones especiales. Nada de interminables debates políticos, religiosos, de genero o sexualidad *
• Imágenes están permitidas, pero siempre con moderación y que no sean demasiado grandes.
• Los comentarios de usuarios nuevos siempre son moderados antes de publicarse.
• Por ultimo, las reseñas y criticas en BLOGHORROR pueden contener humor negro-ácido, que de ninguna forma debe ser tomado en serio! y que tienen como fin el puro entretenimiento satírico.
• Disfrute su estadía 😉
Continue Reading