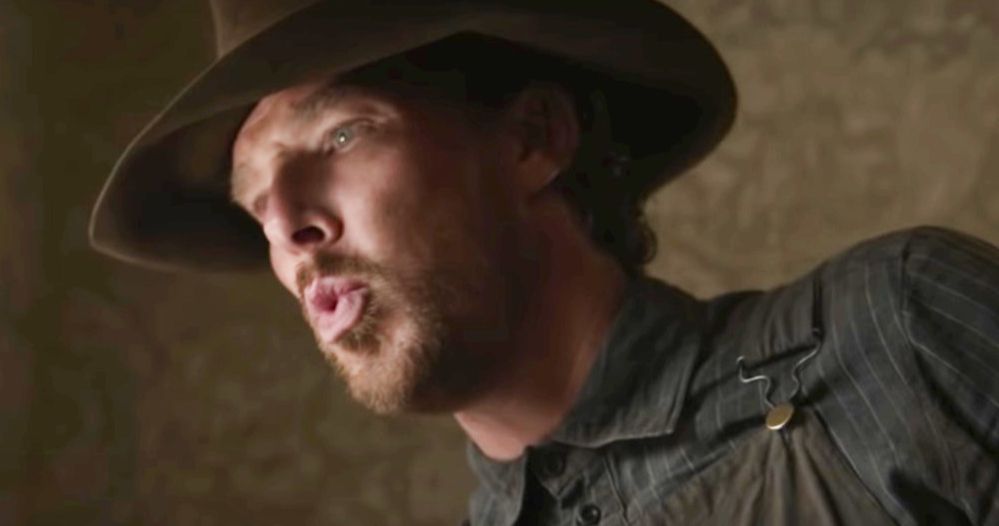 Benedict Cumberbatch reveals he got nicotine poisoning three times from smoking too much while preparing for his role in The Power of the Dog.
Benedict Cumberbatch is among the front-runners for this year's leading actor awards for his role in Netflix's The Power of the Dog. In the movie, he plays a despotic rancher in 20th century Montana, who inspires fear and awe in those around him. Cumberbatch's performance has been creating Oscar buzz ever since the film premiered at this year's Venice International Film Festival. The film itself was applauded for its themes and sustained tension, winning the Silver Lion for Best Direction. The Power of the Dog marks the return of Palme d'Or winning filmmaker Jane Campion as a writer and director after a decade.
MOVIEWEB VIDEO OF THE DAY
The Power of the Dog is based on the eponymous 1967 novel by Thomas Savage, and Cumberbatch's character, Phil Burbank, is described as someone who doesn't wash often. Based on that, Cumberbatch took some drastic measures to get into character. "I wanted that layer of stink on me," he said in a recent chat with Esquire. He further added,
"I wanted people in the room to know what I smelt like. It was hard, though. It wasn't just in rehearsals. I was going out to eat and meet friends of Jane and stuff. I was a bit embarrassed by the cleaner, in the place I was living."
Another requirement was cigarettes. In accordance with the source material, Cumberbatch had to smoke a lot of cigarettes, all of them "perfectly rolled with one hand." That proved to be quite troublesome, as the Doctor Strange actor recalled.
"That was really hard. Filterless rollies, just take after take after take. I gave myself nicotine poisoning three times. When you have to smoke a lot, it genuinely is horrible."
There was a fair bit of horse-riding to do as well, which Benedict Cumberbatch said came in handy from his experience working on 2011's War Horse. He also learned braiding, banjo, whittling, and ironmongery, even gifting a self-made horseshoe to Campion as a present.
It seems like Cumberbatch may have been spending some time with Jared Leto or fellow Brit Christian Bale, both notorious for going to great lengths to get into their characters. But whatever methods Cumberbatch employed, they were effective. Even though The Power of the Dog is being hailed as a near-perfect movie, Cumberbatch's performance is touted to be his best ever. However, the movie is more than just the leading performance.
Check out the following plot synopsis for The Power of the Dog. "A domineering but charismatic rancher wages a war of intimidation on his brother's new wife and her teen son – until long-hidden secrets come to light."
Every aspect of the film has been praised, whether it's Jane Campion's layered direction, Jonny Greenwood's score, or Ari Wegner's cinematography. And Cumberbatch isn't the only one who shines in the acting department; the entire cast delivers fabulous acting performances. The Power of the Dog has a star-studded cast, featuring Kirsten Dunst, Jesse Plemons, Kodi Smit-McPhee, Thomasin McKenzie, Genevieve Lemon, Keith Carradine, and Frances Conroy. The Power of the Dog will have a limited theatrical release on November 17, 2021, before exclusively streaming on Netflix from December 1, 2021. This news comes to us via The Independent.
Doctor Strange 2 Reshoots Are Now Finished
Filming on the extensive reshoots for Doctor Strange in the Multiverse of Madness is now finished.
Read Next
About The Author Mudit Chhikara (164 Articles Published)
Mudit Chhikara is a news writer at MovieWeb. He holds a bachelor's degree in electronics, but being a lifelong cinephile, Mudit decided to write about movies for a living.