Actress Leslie Grace has given fans a new look at what her costume as Batgirl would have looked like in the canceled film.
In a recent Instagram post recapping the past year, Grace noted that she would take the lessons that 2022 gave her into the new year. Included in the video recap for the year were photos of Grace on set and in the Batgirl costume. You can check out a picture of the costume below: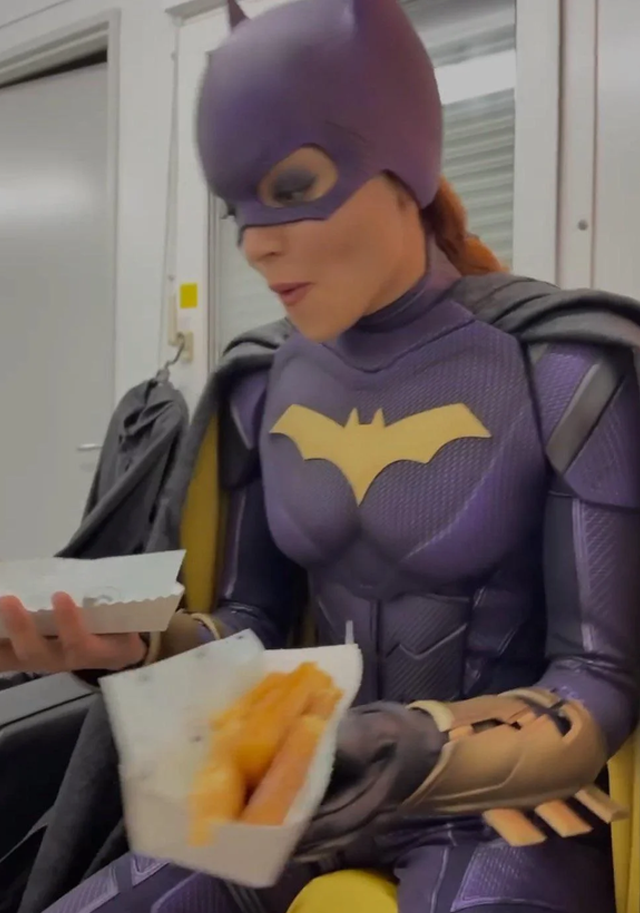 "Thank u for teachin' me, 2022. you were singular in many ways that will stay with me," Grace said in the post. "My gratitude and love for life is much deeper thanks to the experiences you brought me. i take your lessons with me as we part."
Besides the image of Grace in full Batgirl attire, there are also a lot of brief snaps of her on set, as well as what seems to be in training sessions for the role as well. The video also does a great job of breaking down just how much of Grace's 2022 was spent preparing and filming the movie, which makes the situation surrounding the film even tougher for those involved.
Batgirl was set to star Grace (In the Heights) in the role of Barbara Gordon, the daughter of Gotham City police commissioner James Gordon. The hero was first seen in the 1967 Batman series with the late Yvonne Craig playing Barbara. Her first comic book appearance was in Detective Comics #357 by writer Gardner Fox and artist Carmine Infantino.