Marvel has given fans their first look at one of the new heroes of Marvel's What If…? Season 2 — the young Mohawk woman Kahhori. On the official Marvel website, the company describes Kahhori and the episode she will feature in.
"What If…? asks what would happen if the Tesseract fell to Earth and landed in the sovereign Haudenosaunee Confederacy before the colonization of America," reads the description. "The Tesseract takes on a new life and a new mythology, transforming a lake into a gateway to the stars and leading Kahhori, a young Mohawk woman, on a quest to discover her power."
Kahhori is an entirely new character with no connections to Marvel's comic books, meaning Marvel's What If…? Season 2 will serve as the character's debut. The site says the episode was written by Ryan Little, who closely collaborated with members of the Mohawk Nation — including Mohawk language expert Cecelia King and historian Doug George — to ensure the series' portrayal is authentic.
Check out the the Marvel's What If…? Season 2 image of new hero Kahhori below: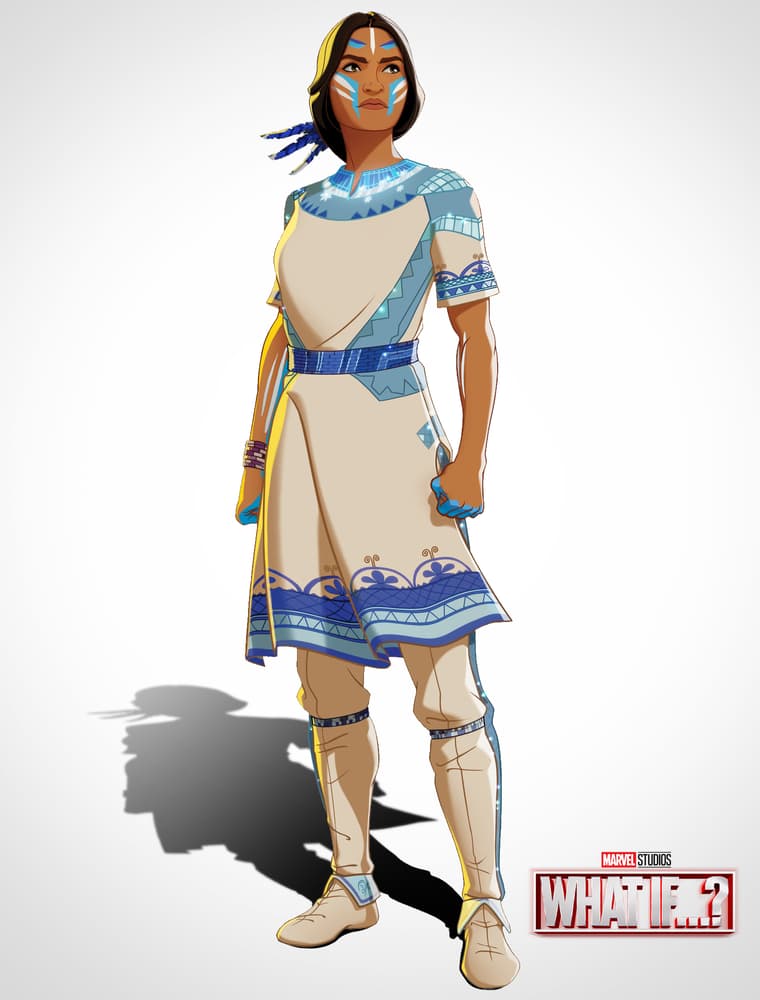 The first season of What If…? hailed from head writer AC Bradley and director Bryan Andrew. The animated series also featured the introduction of The Watcher, who served as the narrator throughout the first season. The character was voiced by Jeffrey Wright.
The series also featured the voices of MCU vets who reprise their roles including Hayley Atwell, Chadwick Boseman, Chris Hemsworth, Benedict Cumberbatch, Michael B. Jordan, Sebastian Stan, Josh Brolin, Mark Ruffalo, Tom Hiddleston, Samuel L. Jackson, Natalie Portman, Paul Rudd, Tilda Swinton, Taika Waititi, Danai Gurira, Paul Bettany, Rachel McAdams and more.