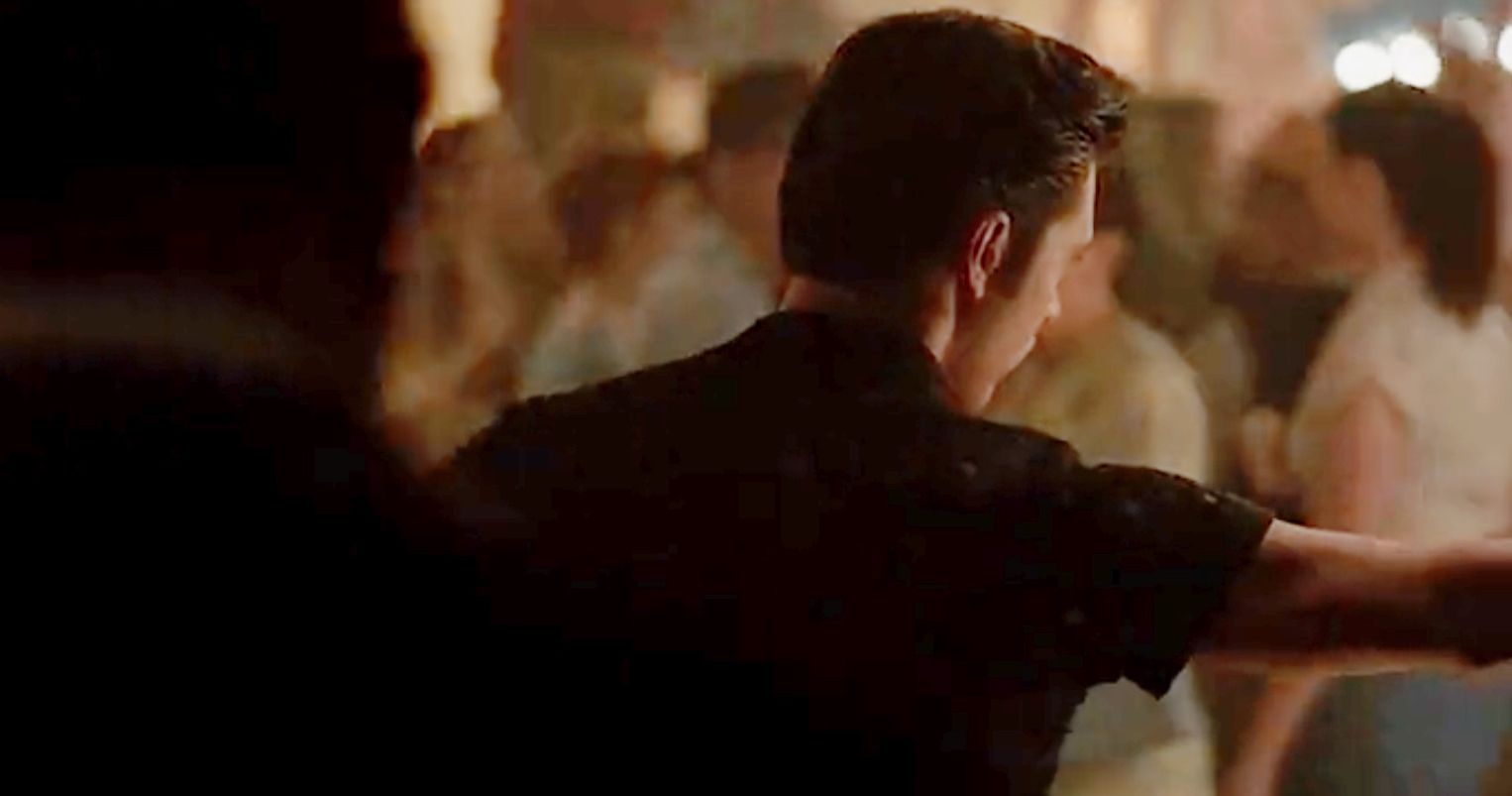 Elvis will arrive in cinemas in June 2022, and the new teaser brings a very fleeting look at some of the King's most iconic outfits.
If there is anyone qualified to bring the King of Rock and Roll Elvis Presley's colorful story to life on screen, then Baz Luhrmann has got to be high up on the list, and we have had our first peek at just what the director with a flair for the spectacular has done with Elvis, the new biopic of one of music's biggest ever icons. Having done Shakespeare, musicals and F. Scott Fitzgerald's best known work, the Australian tackles the story of Presley's rise to fame and his relationship with Colonel Tom Parker.
While the long search for a lead finally came to an end in 2019, when Austin Butler was cast as Elvis Presley, there was a lot of competition from some big names being in the running for the role, including Harry Styles – who seems to be in contention for everything recently – Miles Teller and Ansel Elgort, but ultimately something about relative newcomer Butler fit exactly what Luhrmann was looking for despite his short list of credits. Alongside Butler, Tom Hanks will play Tom Parker, a role that has been teased by Hanks already when the actor showed off a new look he adopted to play the rock and roll legend's manager.
MOVIEWEB VIDEO OF THE DAY
Baz Luhrmann himself revealed the teaser for the movie, as well as announcing the release date of June 2022. The teaser certainly lives up to that name at just 21 seconds long, but it manages to pack in a glimpse of Butler's Elvis as younger man with his trademark slicked-back hair, the iconic black leather outfit that he wore in the '68 Comeback Special, and his Vegas-era white jumpsuit, as well as ending with a TCB gold logo – standing for both the name used by Elvis for his band from the end of the 60s and could also alude to the King's catchphrase of "taking care of business." That same phrase makes its way into Luhrmann's tweet with the teaser.
"Made a little something to let you good people know we are taking care of business on June 24, 2022," Luhrmann posted.
The film has been in production for a long while, and the final reveal of a release date will mean fans of Luhrmann and Elvis can finally get a little excited about the biopic's arrival. The movie first entered development seven years ago, but it took until early 2020 for the shooting of the movie to final get underway, only to be halted when Tom Hanks tested positive with Covid-19. The movie was scheduled for release in October this year, but the additional delays meant that date slid to 2022. The film will be the latest in a series of big biopics seen in the last few years, including the likes of Bohemian Rhapsody and Rocket Man, and there is every likelihood that Elvis will continue the trend with Presley's legacy continuing to be as strong as ever.
The larger-than-life persona of Presley will certainly suit Luhrmann's glitzy and visually stunning style and we will surely see more of this in the next few months when we get a first full trailer for the movie, but for now, the teaser has done its work and left us intrigued to see how the final product turns out.
John Stamos Shares Details of Final Day with Bob Saget: 'He Was at Peace'
John Stamos felt Bob Saget was oddly calm and 'at peace somehow' on the last day he ever saw his longtime friend.
Read Next
About The Author

Anthony Lund (1549 Articles Published)
Anthony Lund is an author, songwriter and puppeteer from a small village in the U.K. with an avid love of all genres of TV and film. As well as keeping up with the lastest entertainment news and writing about it for MovieWeb, he works as a video editor, voice over artist and production designer. A child of the 80s, he is the owner of almost 2000 books, more toys than his children, three Warner Bros. Store Gremlins and a production used Howard The Duck movie script.