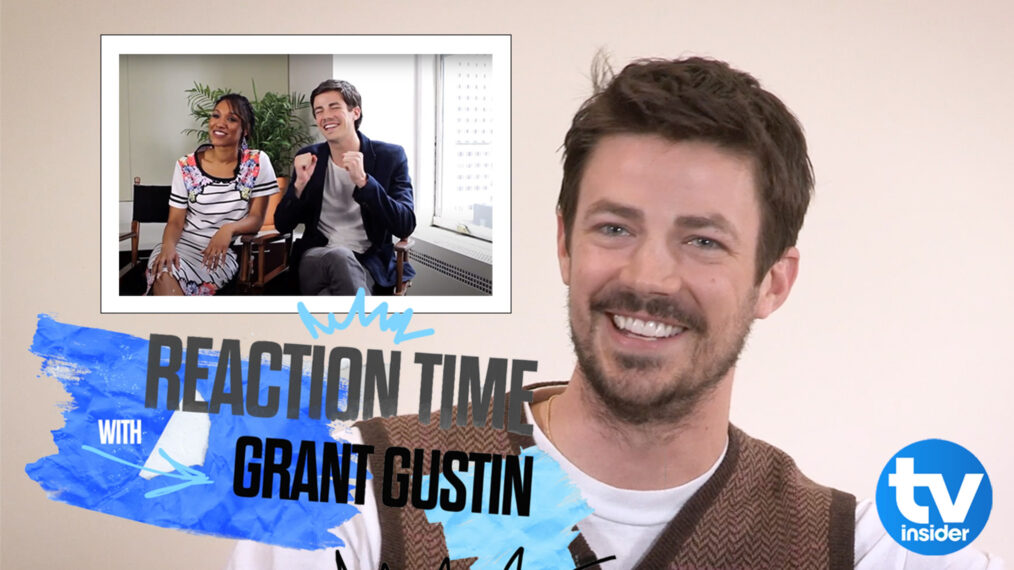 Over the last nine seasons — and even before The Flash officially launched — Grant Gustin has given countless interviews and made a multiverse of personal appearances.
There was even a particularly eventful Season 2 panel with the cast at San Diego Comic-Con that saw the star showing off his tap-dancing skills alongside costar Jesse L. Martin. It's been a blast to catch time with the guy, in part because he's always been so down to clown.
Grant Gustin
So, as the series heads into its final episodes (the four-part finale kicked off this week), we decided to pull a Barry Allen and mess with Grant's timeline by showing him one of his first-ever interviews promoting the Arrow spinoff. On the day of The CW's 2014 Upfront presentation to advertisers, a baby-faced Gustin and the obviously ageless Candice Patton popped by the New York offices of TV Guide Magazine to chat about their characters, what fans could expect from the show, and — fittingly — Grant's dancing!
Watch him watch that interview and share his thoughts in the full video above.
Given that it's been nearly a decade since the conversation was shot, you gotta give the guy some serious props for remembering who had left him most starstruck and for being a fan of The Following back in the day. The detail about Iris studying criminal psychology and following in Joe's footsteps, however, is something none of us could recall, but that would have been kind of interesting to see the Wests working cases together, right? We'd watch that show in a…well, flash.
The Flash, Wednesdays, 8/7c, The CW