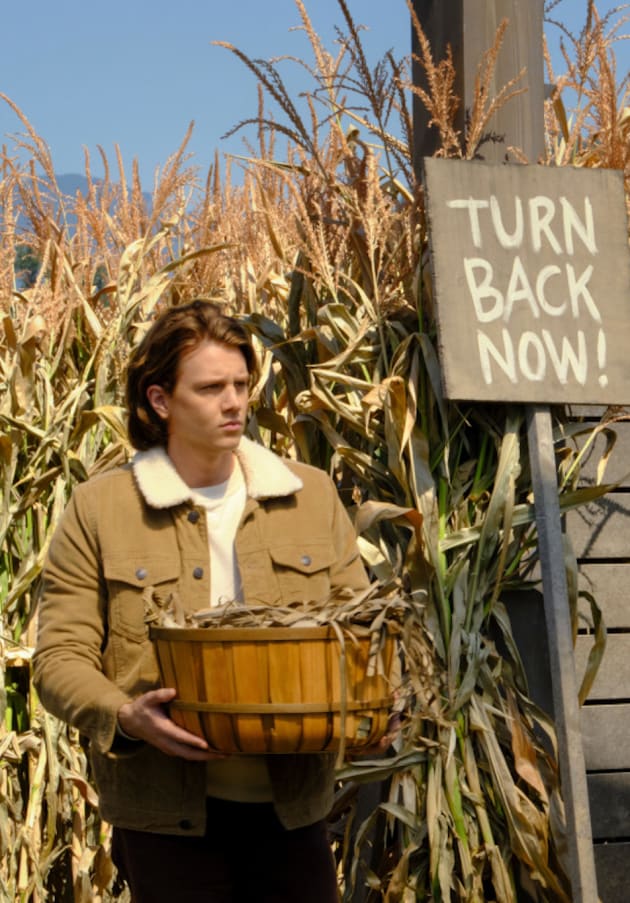 The CW has scheduled the final seasons of Nancy Drew and Riverdale, and fans have some time to wait for both series.
Riverdale Season 7 will bow on Wednesday, March 29 (9:00-10:00pm ET/PT) following an original episode of The Flash. 
Nancy Drew Season 4 will debut on Wednesday, May 31 (8:00-9:00pm ET/PT), followed by an original episode of Riverdale.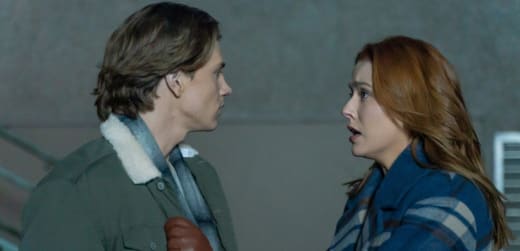 Both final seasons will conclude in a must-watch event on the same night, Wednesday, August 23, with the series finale of Nancy Drew (8:00-9:00pm ET/PT) followed by the series finale of Riverdale (9:00-10:00pm ET/PT).
"RIVERDALE and NANCY DREW are two beloved CW series with some of the most passionate and dedicated fans in all of television, and these final seasons are true gifts to them," said Brad Schwartz, President, Entertainment, The CW Network.
"As we prepare to say farewell to these iconic characters, there are still plenty of surprises and shocking twists packed into both series as they conclude at the top of their game."  
As for what's on tap, The CW shared details on both final seasons.
The seventh season of Riverdale goes where no season of Riverdale has dared to go before—the 1950s!
Picking up where last season ended, Jughead Jones (Cole Sprouse) finds himself trapped in the 1950s.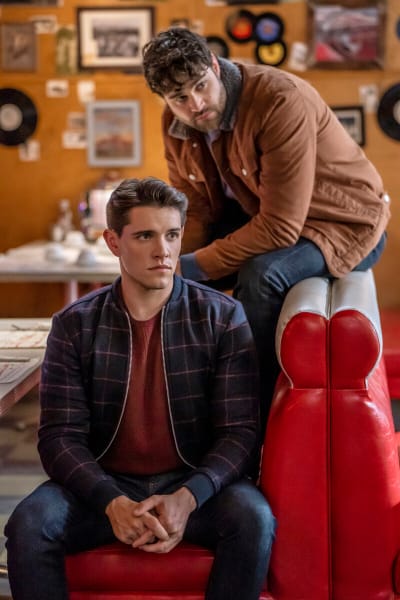 He has no idea how he got there, nor how to get back to the present. His friends are no help, as they are living seemingly authentic lives, similar to their classic Archie Comics counterparts, unaware that they've ever been anywhere but the 1950's.
The network also dropped character details:
– Archie Andrews (KJ Apa) is the classic all-American teen, coming of age, getting into trouble, and learning life-lessons
– Betty Cooper (Lili Reinhart) is the girl next door, starting to question everything about her perfect life—including her controlling mother Alice (Madchen Amick)
– Veronica Lodge (Camila Mendes) is a Hollywood starlet who moved to Riverdale under mysterious circumstances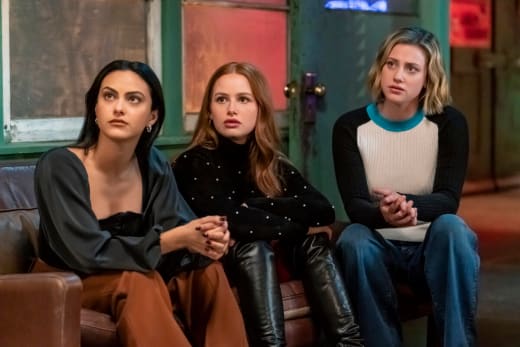 – Cheryl Blossom (Madelaine Petsch) is the Queen Bee with a withering wit and a secret longing
– Toni Topaz (Vanessa Morgan) is an activist fighting for the Black students of recently integrated Riverdale High
– Kevin Keller (Casey Cott) is a "square" crooner wrestling with his sexual identity
– Reggie Mantle (Charles Melton) is a basketball star from farm country
– Fangs Fogarty (Drew Ray Tanner) is a greaser who's destined to be an Elvis-type star.
It isn't until Jughead is visited by Tabitha Tate (Erinn Westbrook)—Riverdale's Guardian Angel—that he learns the cosmic truth about their predicament.
Will Jughead and the gang be able to return to the present? Or will our characters be trapped in the 1950's forever? And, if so…is that such a bad thing?
Meanwhile, Nancy Drew Season 4 begins as Nancy launches a new investigation to find a group of missing bodies from Horseshoe Bay's cemetery that have been dug up and stolen—or have possibly risen.
As Nancy is drawn into this ghostly case, a string of unexplained paranormal crimes leads the Drew Crew to believe that the literal sins of the town's past have returned to haunt the living.
Meanwhile, Nancy struggles with yearning for Ace, the man she loves.
But when a slow-burning attraction begins between Nancy and the son of Ryan Hudson's newest enemy, Nancy must decide whether this love interest is worth the ire of both her father and Ace—whose own heart may also be tempted by a new relationship.
Nancy's exploits this season will bring the Drew Crew numerous standalone cases, stunning twists, humor, and unexpected romances as they are drawn into a season-long mystery unlike any they have had to solve before.
When Nancy's efforts to protect her seaside hometown from the sins of its past backfire, she must do the unthinkable to save her friends from both the supernatural and earthbound threats coming for them—and it could cost her everything, and everyone, she's ever loved.
What are your thoughts on the premiere dates?
Hit the comments below.
Paul Dailly is the Associate Editor for TV Fanatic. Follow him on Twitter.