Pamela Anderson looks back on her life in the spotlight in Netflix's intimate biographical portrait. Fox's drama anthology Accused tells another gripping story of a son who believes the worst about his mother's hospice nurse. NBC's wacky time-travel adventure La Brea returns with back-to-back episodes. PBS launches a four-part history of hip hop.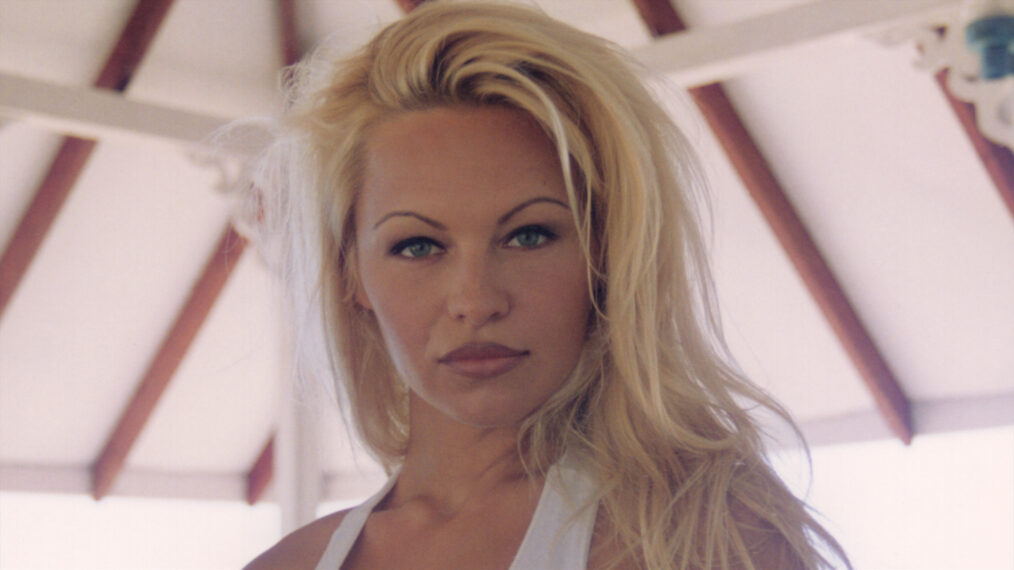 Netflix
Pamela, A Love Story
If you watched Hulu's Pam & Tommy or ever peeked at what Pamela Anderson will only refer to as "the stolen tape," you owe it to yourself to check out this intimate biographical portrait (timed to coincide with her memoir, published this week) in which she takes control of her life's narrative, in her own words, borrowing from copious diaries and home movies on VHS and DVD. (Turns out she had plenty more tapes than her notorious cavorting with ex-husband Tommy Lee.) She reflects on a turbulent life in the spotlight that began in the pages of Playboy, flourished on the global phenomenon of Baywatch, then floundered after she became a tabloid punchline in the wake of the stolen tape. An upbeat epilogue shows Anderson, in her 50s, bravely joining the Broadway cast of Chicago for a limited run. If anyone can relate to Roxie Hart, it's probably Pamela. (See the full review.)
FOX
Accused
The best TV anthologies can feel like an entirely different show from week to week. That's true with Accused, which evokes the macabre spirit of Rod Serling in "Danny's Story," starring Reid Miller as an angry, troubled teenager whose grief and paranoia flare to dangerous degrees when his mother's hospice nurse (a nicely calibrated turn from The O.C.'s Rachel Bilson) gets awfully close to his dad (Jack Davenport). Is Danny imagining things, or is this woman poisoning everyone against him, or even worse? The final twists are, putting it mildly, unsettling.
NBC
La Brea
The family that leaps back to 10,000 BC together sticks together in the berserk sci-fi adventure, returning for the back half of its second season with two episodes so ridiculous that even a woolly mammoth might snort in derision. Although the threat this time is from a herd of prehistoric buffalo, whose migration path runs right through the La Brea sinkhole survivors' home camp. While Lucas (Josh McKenzie) and Scott (Rohan Mirchandaney) try to avert disaster on the home front, the newly returned Harris family heads to the shining building from the future to upload a virus that would close the sinkholes forever, in hopes of averting a cataclysmic tidal wave in the 1980s. (Don't ask.) The second episode revolves around a murder mystery—don't worry, the victim is someone we hardly know—while Eve (Natalie Zea) takes a tumble that suggests Gavin's (Eoin Mackin) vision of her demise might not be that far off.
Dia Dipasupil/Getty Images
Fight the Power: How Hip Hop Changed the World
Chuck D (with producing partner Lorrie Boula) is the driving force behind a four-part docuseries exploring the origins and impact of hip hop as the musical genre marks its 50th anniversary. The co-founder of Public Enemy ("Fight the Power"), Chuck D gathers rap icons including Ice-T, Run DMC, will.i.am, MC Lyte and many more to trace the history of the music that became the soundtrack to a movement for social justice.
INSIDE TUESDAY TV:
This In Your Inbox Every Day
Subscribe to our Matt's Worth Watching newsletter: