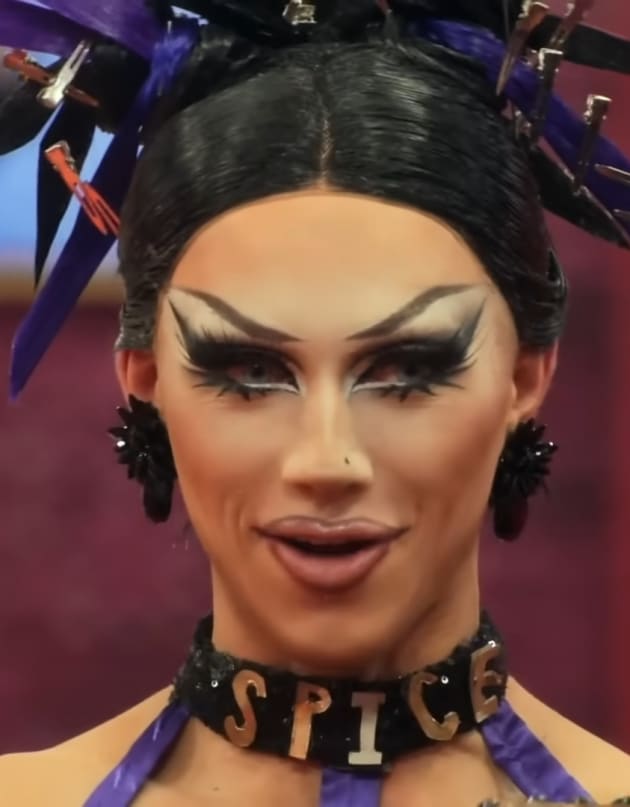 The number is up for another queen in the competition.
Performing in girl group challenges can make or break a queen's journey for the crown. The latest performance on RuPaul's Drag Race Season 15 Episode 6 was no exception.
Some queens sizzled, some fizzled, and many played it safe. Sound familiar? It was another rushed week in the Werk Room.
Did "Old Friends Gold" even have a moment to breathe?
You could feel the pressure of the one-hour runtime during the pacing of this round. Every segment and runway look was rushed through in a frenzy. We could barely enjoy the fun before the editing had to take us to the next bit.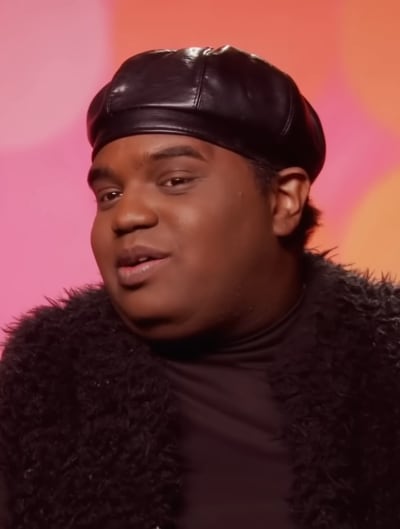 We've chatted in the past about how the shorter episodes have taken away the fun of RuPaul's Drag Race. Sure, the series started with one-hour episodes, but it naturally evolved to a longer runtime to showcase more of the queens and the competition.
Reverting back has only exposed the glaring problem with this decision.
"Old Friends Gold" might be the episode where it has suffered the most from having less time. We had less time for the group prep, less time for the rehearsals, and less time for the runway. We got less of everything.
Instead, the editing was a cluttered mess of rushed segments to power through the episode. We were treated to a juicy piece of drama, but having that treat meant we had to sacrifice elsewhere.
Drag Race shouldn't be like that. Please, I want my MTV to give me longer Drag Race episodes again!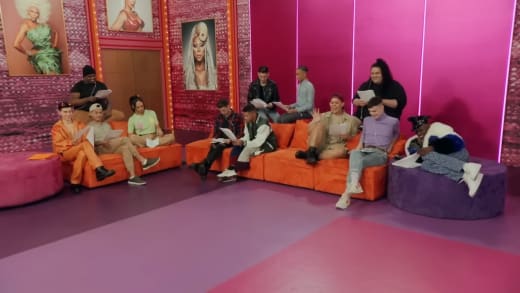 Speaking of the juicy drama, the fight for the song reached levels of petty that would've made anyone gag in laughter.
Mistress Isabelle Brooks and Luxx Noir London were not having any of it. Making a stand and fighting for the best material is understandable; Drag Race is a competition, so work to get what you want.
Though, I agreed with Malaysia Babydoll Foxx that the argument was becoming very rude. Mistress and Luxx seemed very condescending like they knew they would get their way. Particularly Luxx whenever she was arguing against Sasha Colby and Malaysia.
Salina EsTitties: Bitches, put your seatbelts on honey because…
Spice: Like, are we going on a bus ride? A car ride?
Salina EsTitties: Bitch, the ride has begun!
It didn't get uncomfortable like Bosco vs. Lady Camden on RuPaul's Drag Race Season 14 Episode 12. That argument was peak shady and seemed intent on hurting feelings.
Instead, the back-and-forth kept going in a circle, and it would've only made them all look worse if it escalated more. At least they left it up to fate. Could you imagine if someone backed down?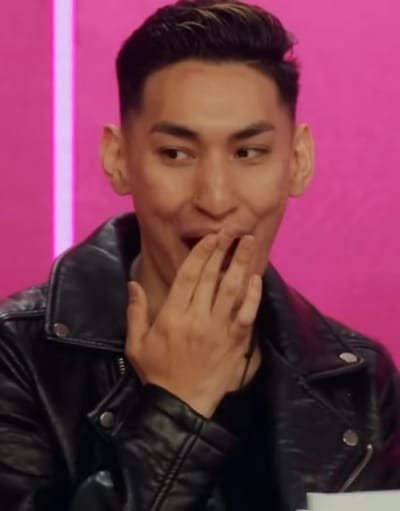 The best way to discuss the performances is to go group by group. So, let's start with the queens who won their heavy metal song: the Rockin' Old Gs.
The metal group did an excellent job channeling their harsher vocals and giving the judges what they'd expect with heavy metal. Basically, a lot of rock musician finger poses, scream, air guitar, and lip-sync yelling.
Aura Mayari and Sasha were strong right out of the gate. Sasha's vocals killed it with the yelling, and her lyrics felt catchy against the rougher beat.
It felt like a close race between her and Aura for the top spot. Sasha is showing everyone that she came to play and get that crown.
Aura's newfound confidence dominated the stage.
Whatever fears she had were easily thrown away; she proved that she does excel at these types of music and choreography challenges.
[In confessional] I know that these girls have been looking at me like the underdog. But at the end of the day, the underdog is about to be the top dog.

Malaysia Babydoll Foxx
Her incredible runway look and strong performance were a great combination for the week. It's not surprising that she took home the victory. Her win is the type of underdog storyline where everything worked out perfectly, and she checked every box to snatch a victory.
Malaysia and Spice were both equally good in their group too.
And while Malaysia's lyrics were strong, and she performed them well, she and Spice were mostly safe. If anything, Spice would've been in the lower half since she acted goofier and younger than the rest of her group.
Comparatively, Banjo Bitches (the country music group) had the best performance overall as a group. Everything worked well together between the lyrics, the steps, and the outfits.
Surprisingly, none of the queens wanted to take the country music song. Based on the team's performance, there was enough potential and working material to do something good with the song.
Luxx Noir London: What do you guys have against country music? You guys are gonna have to get really acquainted with the genre seeing that you're gonna be doing country.
Sasha Colby: I don't have a problem with country. I have a problem with the reason why y'all think y'all have the right to choose first.
Or maybe the team members were just that strong?
Out of all four members, Mistress Isabelle Brooks was the strongest. Mistress had the fire and flair to showcase the comedy with the Golden Girls' jokes. Plus, getting the most laughs from RuPaul easily pushes you to the top of the pack.
Luxx, Salina EsTitties, and Marcia Marcia Marcia did well too, but like the others above, they felt safe members of the group.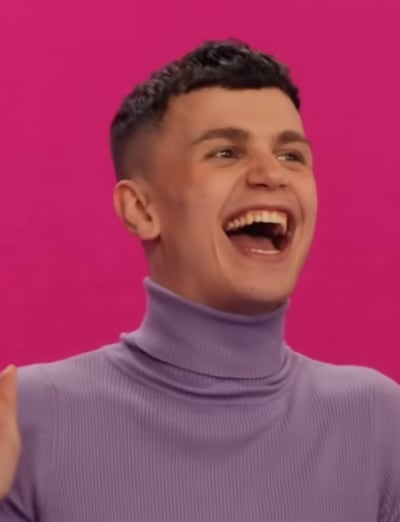 When it came to Ol' Dirty Bitches (the hip-hop group), what were they thinking?!
They dropped any pretense of being the Golden Girls throughout their dance number and went for a more youthful number. RuPaul loves the Golden Girls, and she gave the queens clear hints at the start of the Maxi Challenges about what she hoped to see during the performance.
It was surprising that they gave her very little of it.
You could tell from the judges' expressions that they weren't having any of it. Whenever RuPaul looks confused or cringes, it's a dead giveaway that the queens went in the wrong direction.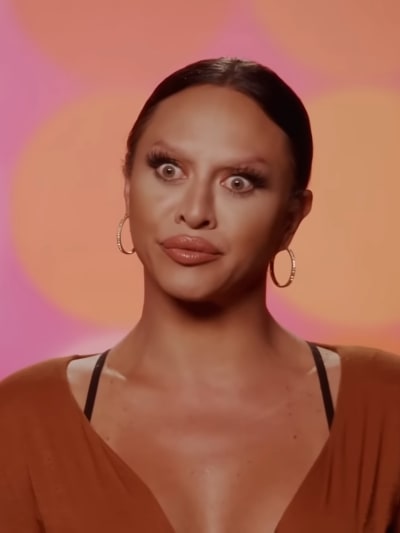 Deathdrops? Splits? Low bends and squatting to the ground?
Are these supposed to be from their characters who also had hip problems and slow walks?
The group was too preoccupied with showing their dance moves and skills instead of giving comedy, saying their lyrics, and playing their characters.
They fell into the hidden trap for this challenge because solid dance moves and standing out would typically be essential for a girl group challenge. Many queens have been cut in the past for less. However, the goal here was more about comedy, standing out, and creating a character that worked for the group/theme.
Jax, Anetra, Robin Fierce, and Loosey LaDuca had the look of the song, but they needed to carry that vibe throughout. I agreed with the judges that they had the most problems.
The lip-sync of "In Your Room" by The Bangles was an interesting battle between Jax and Robin Fierce.
Jax, who had shown since RuPaul's Drag Race Season 15 Episode 2 that she could bring the stunts, brought it all on the main stage. While Robin Fierce, who just got read by the judges for being too safe, gave a routine that felt very safe.
Jax was in control of her movements and timing. Whenever she served a stunt, she hit it at the right moment of the song and beat to emphasize the power. I loved her performance because she didn't hold back; she channeled that song into every movement.
Malaysia Babydoll Foxx: I don't think we should have to sell it to you. I think the decision that we have to make now is who's gonna do it.
Luxx Noir London: We already chose that we're doing metal, so you just adapt to the situation and make country fierce.
Robin's performance seemed more subdued and ethereal. Her stunts were a nice touch, but something felt missing. Maybe it needed more fire to steal the spotlight?
Robin might be a queen who needs a little time before coming back on RuPaul's Drag Race All Stars and showing her stuff. She just needed more now to stand out against queens who were charging full steam ahead.
Last Thoughts From The Werk Room:
With all the rehearsals, performances, and segments going on, the runway editing felt like an afterthought. Mistress, Sasha, and Aura had incredible ensembles, but you wouldn't be able to tell since each queen only got a few seconds to showcase their looks.
 
Poor Megan Stalter! She tried so hard to come up with quick zingers at the drop of a hat.
 
Sometimes Drag Race can pleasantly surprise us. Case in point: The Old Gays from TikTok coming out as the Pit Crew members for the week.
 
Why was RuPaul giving Mistress makeup tips to give back to Marcia? Sure, it's playful shade, but it's not Mistress's job to help the competition.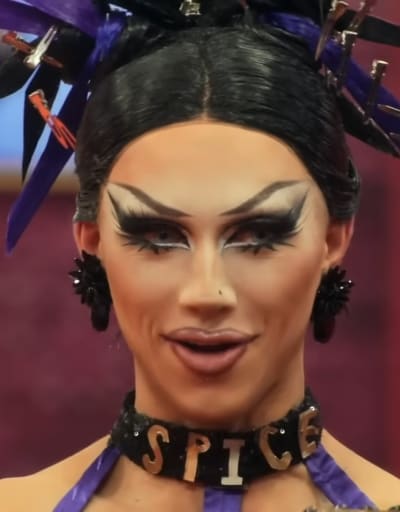 Now, over to you, Drag Race fans.
What did you think of "Old Friends Gold"?
Are you sad to see Robin Fierce get eliminated? Which girl group number was your favorite? Which song would you have chosen?
Share your thoughts in the comments below.
Justin Carreiro is a staff writer for TV Fanatic. Follow him on Twitter.