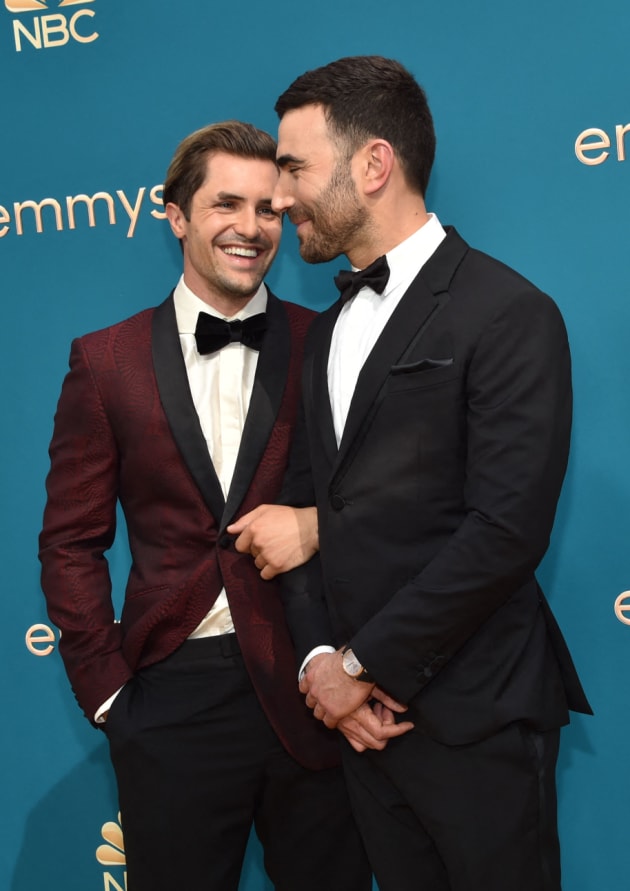 At the beginning of Ted Lasso Season 1, it wasn't easy to connect with Jamie Tartt, but as the series progressed, he's become one of the show's most crucial characters.
TV Fanatic got the chance to chat with Phil Dunster about Jamie's arc, and how he feels about Ted Lasso Season 3 potentially closing out the series.
Check out the full interview below.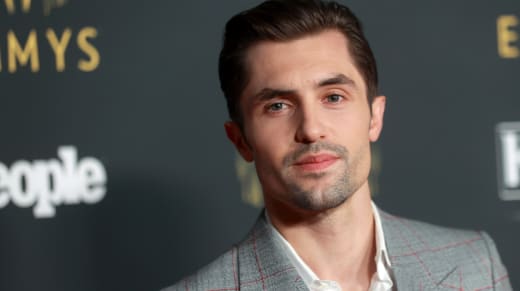 I have to say, your arc is one of the best on TV, and you've delivered such a nuanced performance across three seasons.
Wow. That's cool, and you're a TV Fanatic, so that means a lot coming from you.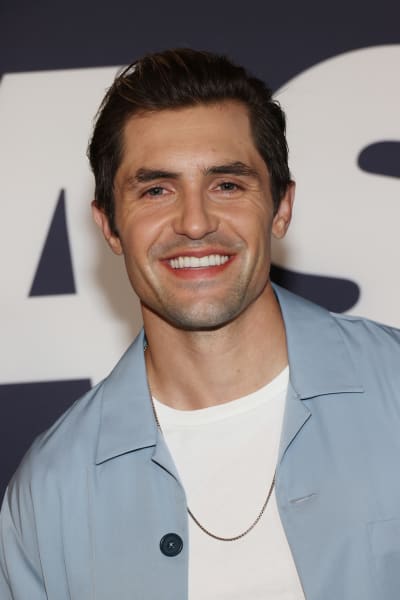 Often, characters grow stale, but it feels like we're barely scratching the surface with Jamie. Simply put, we're always learning new things about him that are making his past actions more forgivable. Did you expect that to be the case while filming Season 1?
Not really. I mean, it's kind of the thing that you hope for is that you understand and learn about the character, understanding where they've been.
Yeah.
That was communicated with us more about the backstory than where we were going to be going in the future with the characters. And I think that that helped.
It depends on people's process when approaching a story or a character or whatever. There are when it's more helpful to know about what's going on right now and who you've been previously.
Use your imagination to fill in some of those gaps yourself. Know where you want to go, but not necessarily where you will go.
I'm glad you pick up on that because I think that's the satisfying thing, particularly with someone like Jamie, who we don't like in season one because he's just an ass. Understanding why he is that way. There's no such thing as absolute evil, let's say. And so understanding why he is the way he is is the fun thing.
Jamie and Roy's bond has been another bright spot this season. They truly are helping each other on a level viewers didn't think was possible. What have you enjoyed about showing this bond on Season 3?
I guess the thing that I've enjoyed about it is I get to touch Brett quite a lot, which was thrilling for me because it's a hell of a rig, [laughs] but I think it's a good barometer for how far Jamie has come, and how far that relationship has developed.
Also, if you've got the romantic version of will-they-won't-they get off with each other, theirs is will-they-won't-they punch each other, and it's fun to tow that line with each other of this could go one of two ways.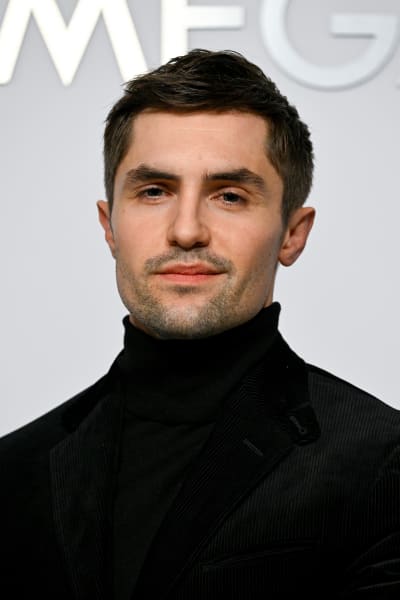 You always want to keep the audience guessing a little bit as to which way it will go.
And I think the audience may not predict where it will go with the two of them and what's to come. So, it's a really good, fun line to tow because you don't know what's coming next.
Jamie is being coached out of hours by Roy and very well could be the saving grace that Richmond needs at this point in the season. If that is the case, how do you think Jamie will react to the increased pressure that comes with it?
I think he would because I think that great players Perform under pressure. I wilt under pressure often, so I wouldn't really know, but I think that Jamie is someone who is born for that. He's born for the big stage.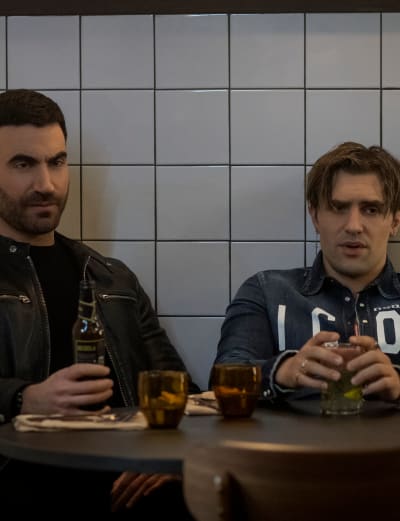 He's been training his whole life for that in many ways. It's like Kylian Mbappé scored a hat trick in the World Cup final. It didn't mean that France won, but that's the biggest stage that there is.
That's why he's one of the best players in the world and probably will be the best player in the world at some point. He was born for that, so I think he wants that pressure.
Jamie wants to be that person, and that's why he's willing to like be taught by Roy, and it's only through that humility that he can become a better player and be ready for it.
The series has done an excellent job with Keeley and Jamie in terms of them being friends after their relationship imploded. Keeley looked surprised earlier this season when she realized the extent of his growth. Do you think there's a possibility these two could reconcile, or do you think their respective journeys have made them appreciate that they have both moved on?
Can I say both?
Of course.
I'll answer with both. Jamie owes so much to Keeley in that she has been almost there just as much as Ted, if not more. She has been one of the ones who has taught him humility, taught him responsibility, taught him introspection and almost given him a language to express how he feels and to come to terms with things.
A lot of this may well happen off-screen in my imagination, but it informs what that relationship is because there is such a deep feeling, and I think any intimate relationship that there is, there's a sort of unique knowledge that that person has of the other person.
So yeah, there is deep love and appreciation there from Jamie, for sure. I think it's more fun if we don't know how that's going to form in the end.
Richmond, as a whole, has been through the mill this season. They went from the bottom to close to the top and are now struggling again. What can you tease about how everyone will react to Ted's strategy shift in the back half of the season?
Ted Lasso, having come up with Total Football, which had been invented many years before, is an incredibly difficult but highly effective tactic. It's the way that Ted Lasso goes about trying to implement this new style of play that I think the audience is going to enjoy.
It won't be a straightforward, A to B textbook version of "This is how we play Total Football."
It's a very Ted Lasso way of going about it. There are tropes. There are motifs that there are already in the show that have been established that I think the audience is going to really enjoy. They will recognize those motifs coming back through but also because everybody in the show has grown in some way, shape, or form.
We're still very much in the dark about whether Season 3 is the end of the show. If it is, what will you miss the most about working on Ted Lasso?
We still don't know if it is the end. If you know anybody who knows, then please do let me know. I would miss the people mostly. This season I got to film a lot with Brett, and I have a profound joy of smelling him, really. He's such a hunky lad.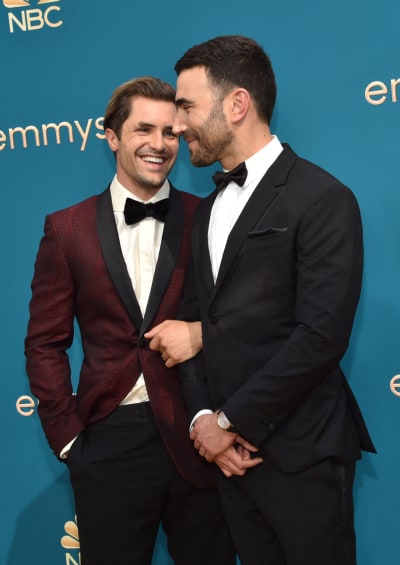 But also being on a show that people genuinely seem to love, and what a wonderful thing it is that you work on a show, and people want to tell you how much it means to them.
It's not something that we take for granted. It's really not. And it's something that impacts all of us a lot. It's also not something that happens all the time.
It's a real rarity to be involved in a show like that. I say that like it's happened before. It's never happened to me before, so people telling us how great we are, but that is basically what I'm saying.
I'll also miss the camaraderie of the casting crew and writing that is good. Again, it's also a rarity. They're all very good in the writer's room.
Catch new episodes of Ted Lasso every Wednesday on Apple TV+.
Paul Dailly is the Associate Editor for TV Fanatic. Follow him on Twitter.