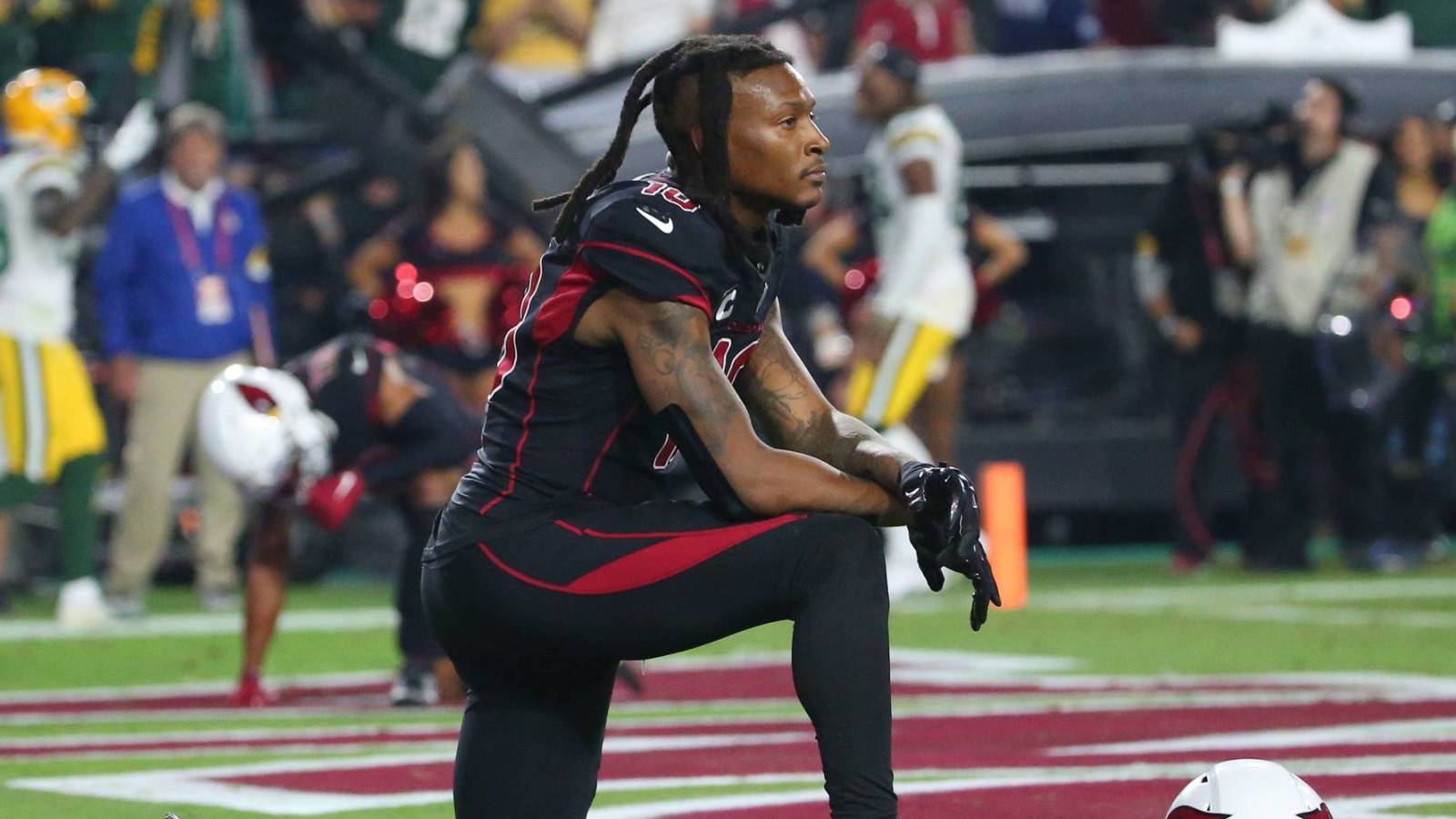 Arizona Cardinals star wide receiver DeAndre Hopkins was listed as questionable with a hamstring injury heading into the team's Week 8 "Thursday Night Football" game against the Green Bay Packers. When Hopkins reaggravated the injury early in the contest, Cardinals head coach Kliff Kingsbury had all but decided that the 29-year-old was done for the night.
Hopkins had other ideas.
The five-time Pro Bowl wideout exited the contest with 8:18 left in the first quarter and didn't return until the 8:15 mark of the third, but according to Kingsbury, Hopkins wasn't supposed to get back on the field at all. ESPN's Josh Weinfuss reported on the situation following Arizona's first loss of the season, a 24-21 defeat.
"We wanted him to stay off the field but he'd just run on," Kingsbury said. "He wants to play, super competitive and made some plays there, and we just want him to be smart, but he was definitely hurting."