This content contains affiliate links. When you buy through these links, we may earn an affiliate commission.
What do we mean when we talk about genre-defying sci-fi books? Do we mean experimental formats, like epistolary novels or books told entirely through texts? What about books that blend together multiple genres or upend science fiction conventions to create something entirely new and unconventional for the genre? Well, why not all of the above? Books that defy genre conventions rarely do so in ways that make it easy to categorize — that's kind of the point. So one genre-defying sci-fi book might look completely different from the next. A space fantasy book set on a living spaceship is going to seem worlds removed from a near-future workplace sci-fi novel told entirely through messages and emojis, but both are without a doubt genre defying sci-fi books.
And that's part of what makes unconventional, genre-defying sci-fi so fun: it's all so different and unique! No two stories are remotely alike and just about any strange mashup you can think of (space fantasy, science fiction horror, sci-fi romance) is out there waiting for you. You don't even have to travel to some alternate universe to find it! All the genre-blending sci-fi books you could ever want are right here waiting for you. And even if some alternate universe version of you has already read them, in this universe, these books are just waiting to be discovered.
Phoenix Extravagant is one of my all-time favorite SFF novels and "genre-defying" is maybe the best way to describe this book that blends together science fiction, fantasy, and historical fiction into one incredible story. When a painter is blackmailed into working for the occupying government, they soon realize their skill with pigments will be put to use attempting to bring a giant mechanical war machine back under control. But doing so means helping a group targeting their loved ones — including their older sister.
If a book told entirely through messages (Slack messages, to be exact) sounds like your worst nightmare, then please allow me to change your mind. Because in this remarkable sci-fi novel, an employee at a PR firm finds himself somehow uploaded into the very work messaging app he and his coworkers use to communicate on a daily basis. And while everyone assumes this is some elaborate prank, Slackbot is gaining sentience and slowly beginning to take over his life.
I've never read a book that draws so many disparate elements together so seamlessly. A family of alien refugees running a donut shop could star in a story of their own right, but in Light From Uncommon Stars they're simply one part of a kaleidoscopic blending of science fiction and fantasy. As their stories intertwine with a renowned violin instructor paying off a deal with the devil and a young trans runaway with prodigious music skills, they'll have to reckon with what it means to belong — and to belong with each other.
Swords & Spaceships Newsletter
Sign up to Swords & Spaceships to receive news and recommendations from the world of science fiction and fantasy.
Thank you for signing up! Keep an eye on your inbox.
By signing up you agree to our terms of use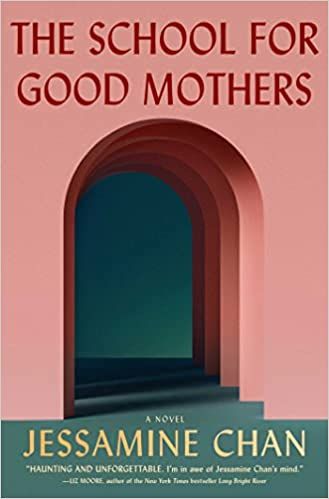 This dystopian novel is more literary — and horror — than science fiction on the surface, but just give it a moment and you'll see how Chan uses all these genres to create an all-too-believable near-future dystopian novel about motherhood, sexism, racism, and governmental injustice. Because after being taken away from their children, these "bad" mothers are given fake children to practice on. But the fake children seem sentient. And the fake children have feelings. So how are the cruelties they're being subjected to in this program somehow okay, and the mothers' mistakes not?
Space fantasy holds a special place in my heart, but while it's normally very focused on spaceships, this series is all about magic — bone magic, to be specific. And when a swordswoman desperate to escape the doom and gloom of the Ninth House is promised freedom in exchange for helping the Reverend Daughter win the Emperor's call for necromancers, she figures it's her one chance to be rid of this planet once and for all. But the Emperor's tests prove so complicated and insidious that even enemies as entrenched as Gideon and Harrowhark might just have to become allies to win.
This epistolary science fiction novel tells the story of two agents from opposing factions in a war taking place throughout time and space. Only this isn't a novel about war, exactly. It's a love story. Kind of. At the very least, it's a story about falling in love with the unlikeliest of people. And as they two people who began as enemies taunt each other throughout a series of battle scene notes, they begin to realize that — as dangerous as their feelings are — they might be able to change everything.
The Regional Office is being attacked — but it's not what you think. Or maybe it is. It's hard to say in this mind-bending sci-fi novel about killer girls and shadowy organizations. As one assassin recruited by a defector from within and one defending the Regional Office go head to head, their stories overlap, collide, and change the world as we know it, while also possibly ending it.
This book is not like any other science fiction story you've ever read. Trust me. Told through a series of out-of-order memos, interviews, and witness statements, The Employees tells the story of the doomed crew of the Six-Thousand ship. Most of them are going to die. But they don't know it yet. And the strange relationships the human and humanoid crew is developing with the objects they brought aboard from New Discovery makes everything they thought they knew even more perplexing. You'll read it and wonder: what did I just read?
Have you ever read a locked room mystery set in space? Well, maybe you have. (And if you haven't, definitely check out these murder mysteries set in space.) But this is by far one of my favorites. Not only does this sci-fi mystery feature a complicated cast of characters each keeping their own secrets and agendas from the others, it is also told under the constraints of a ticking clock as the sabotaged ship being investigated slowly runs out of oxygen — with a gruesome killer still onboard.
Finna by Nino Cipri
Minimum wage, long hours, and annoying customers used to be the worst thing about working for a Swedish big-box furniture store like LitenVärld, but now, apparently, Ava and Jules will have to add wormholes to that list. Because when a multidimensional wormhole opens up on the show floor, swallowing a customer, it falls to the newest employee to go rescue them. That's according to the employee handbook anyway. So Ava and Jules, recently broken up and barely speaking to each other, will have to traverse the multiverse to track down a missing customer and rescue some version of her if they ever want to return to work. And, honestly, that's questionable at this point.
Sci-fi, romance, and sentient spaceships — those are all at the heart of Aliette de Bodard's Xuya series. And when an engineer is captured by the sentient spaceship in charge of a massive pirate fleet, she is met with a strange and life-altering proposal: marry the pirate ship and help her suss out the traitor among their midst or live as a prisoner with no hope of escape. It's a simple choice, but her new life and the feelings she begins to develop for Rice Fish are anything but.
Hopepunk and Solarpunk are both relatively new sub-genres in the world of science fiction, but I hope they're here to stay. And Becky Chambers's Monk and Robot duology is a perfect example of what these new genres look like and how they present a hopeful twist to the often gritty world of sci-fi. In A Psalm for the Wild-Built, a tea monk looking for meaning and a wild robot meet in the woods on day and develop an unlikely friendship, teaching each other a lot about life and what it means to live well along the way.
The concept of New Weird and Jeff VanderMeer go hand in hand, so I'd be remiss not to include novel that can be described in equal parts as science fiction, fantasy, dystopian, horror, mystery, and just plain weird. It follows a group of scientists on an expedition to explore Area X. But they're not the first to do so, or, indeed, the second. And terrible things have happened to every group before them. Will the 12th expedition fare any better or is there something about Area X that doesn't want to be explored?
This darkly lyrical novel is part allegory for the horrors of the past repeating themselves, part colony ship science fiction, and part dystopian mystery filled with deadly consequences. On a spaceship structured much like the sharecropping antebellum South, Aster works in underbelly of the HSS Matilda, numbed to a life of violence and indignities. But when she stumbles across a secret linking the sovereign's death to her mother's apparent suicide decades back, she discovers there might be hope for her people after all. But in order to find it, she'll have to incite a rebellion that could tear the Matilda apart.
P. Djèlí Clark's alternate history defies classification in so many ways. Yes, it's alternate history, featuring a speculative take on the past, but it's also full of supernatural and technological elements that make it almost equal parts fantasy and science fiction, too. Automata and elevated tram cars traverse a turn of the century Cairo, but so do ghosts and demons. It's a good thing the Ministry of Alchemy, Enchantments and Supernatural Entities is there to keep a handle on things.
The Need by Helen Phillips
On the surface, this book is a simple thriller: a woman at home alone with two young children is haunted by the feeling of being watched — only to discover she actually is. And to reveal too much of what makes this thriller a contender for a list of genre-defying science fiction would spoil certain twists. So, I guess you'll just have to trust me that there's much more going on in this story than meets the eye.
If you ever thought sci-fi couldn't be funny, think again. Douglas Adams's absurdist sci-fi romp proved — both then and now — that science fiction doesn't have to take itself too seriously. Whether it's escaping the destruction of Earth with your alien best friend or learning about the meaning of life, the universe, and everything, The Hitchhiker's Guide to the Galaxy is a fun, funny sci-fi classic.
Tower by Bae Myung-hoon
A series of interconnected short stories set in a 674-story sovereign skyscraper known as the Beanstalk are the driving force for this unusual science fiction novel translated from Korean. Each story reveals the absurdity of hypermodern life in the Beanstalk with equal parts wit and humor. You've never read a sci-fi novel quite like this.
A time travel technician from Minor Universe 31 spends his time helping clients, visiting his mother in the one hour time loop she's stuck in, and searching for his father, the inventor of time travel who just up and vanished. It's a weird and wacky universe, especially when the one bit of information you need to meet your missing father — and possibly even save your life — comes in the form of a book written by yourself…in the future.
Science fiction meets thriller in this novel full of spacefaring twists and turns. A psychologist with an uncanny connection to androids is tasked with keeping an eye on her fellow crewmates on a secretive mission to explore a strange, new ice planet. But the secrets go far beyond mission parameters. And as paranoia and deadly symptoms sweep across the crew, Dr. Grace Park will have to confront the fact that nothing — not the crew, not the mission, and not even the planet itself — is what it seems.