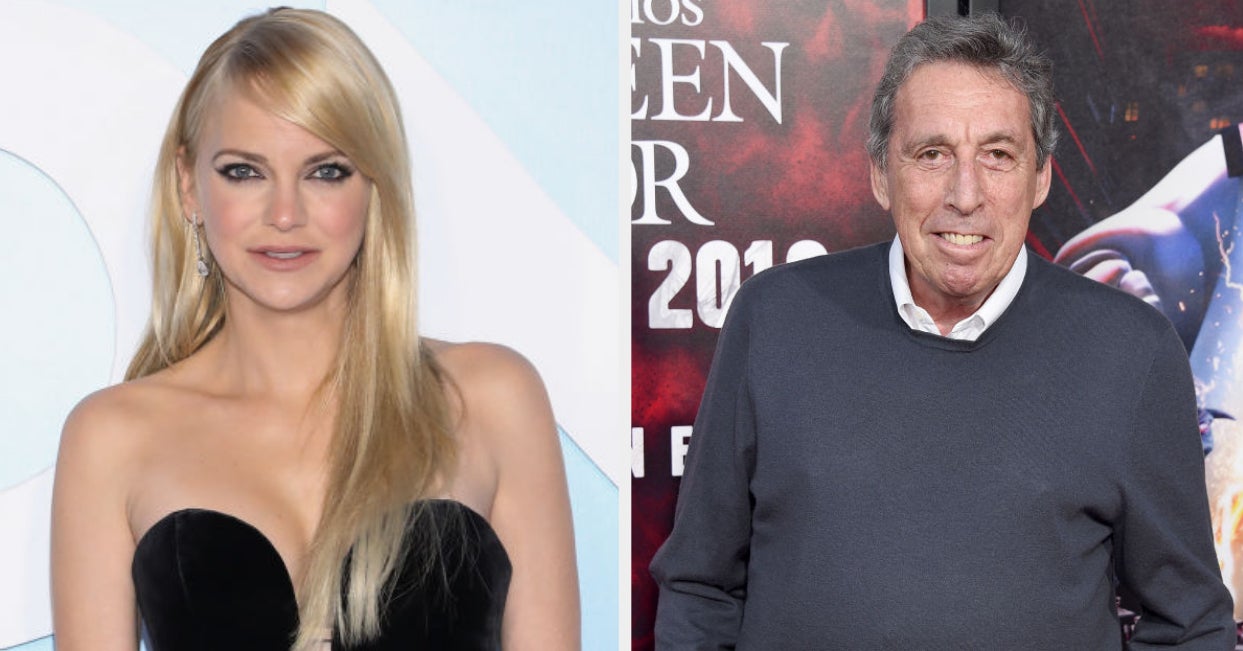 During a recent episode of her Unqualified podcast, Anna Faris opened up about her "hardest film experience" while being subjected to alleged abuse by late director Ivan Reitman on set.
"I mean the idea of attempting to make a comedy under this reign of terror…he was a yeller," Anna told her guest, Lena Dunham, during the interview.
"He would bring down somebody every day…and my first day, it was me."
Anna was referring to her first day on set of the 2006 rom-com My Super Ex-Girlfriend, which Ivan directed. While Anna was in hair and makeup, getting ready for a fight scene, Anna's hairstylist accidentally knocked over a large jar of hair glue, and it got all over Anna's costume.
The incident made Anna late to set, and that's when the yelling began. "Ivan is just taking me down. He was like, 'Annie, you can't play like that around here!'"
Anna admitted she had to talk herself out of crying in that moment. After calming herself down, she was able to blurt out a response.
"I felt angry, and hurt, and humiliated, and defensive," Anna said. "Eventually I said, 'Did no one tell you what happened?' At that point he shut up and went behind the camera."
"Later, he slapped my ass too. That was a weird moment."
To this day, Anna still doesn't quite know how to feel about the situation. On one hand, she said, "It wasn't anything. Whatever, my ass is fine," but on the other hand she felt like there were "30 people around me, I think, expecting me to do something, and I didn't."
Lena told Anna that wasn't the first time she's heard of an accusation like that against Ivan. Anna went on to tell Lena that no one on set spoke up about the incident either…insinuating that it was a different time back then.
To learn more about Anna and her experience, be sure to listen to the full Unqualified episode below.
Acast
BuzzFeed Daily
Keep up with the latest daily buzz with the BuzzFeed Daily newsletter!