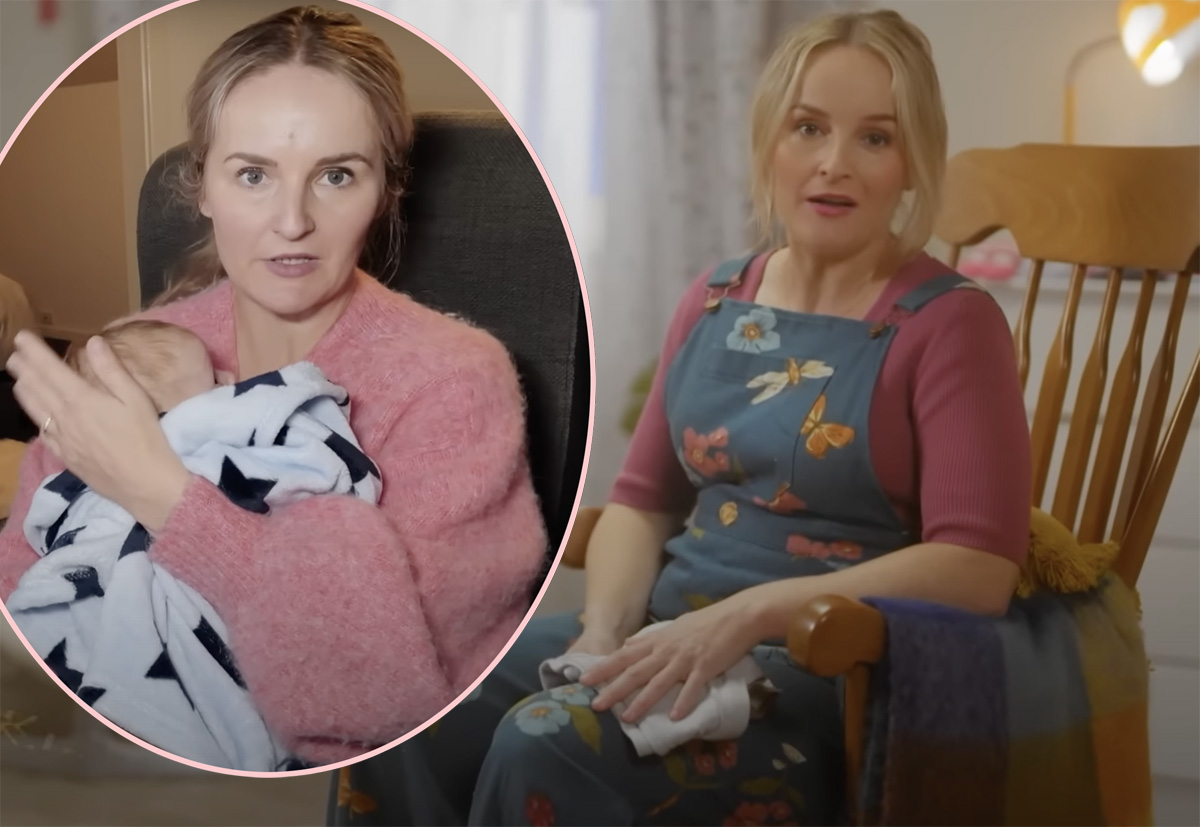 An Australian journalist named her newborn son Methamphetamine Rules… for an investigative report?!
Kirsten Drysdale (pictured above) is a media member in New South Wales. When she recently welcomed her third child with husband Chris Drysdale, she legally named him Methamphetamine Rules. Which is, uhhh, "Meth" for short.
Yes, really!
The journalist works for ABC News' WTFAQ program, which investigates weird questions from viewers. According to Drysdale, one of the most common questions sent in by viewers Down Under is "What can I legally name my baby?" So, after getting that question for the thousandth time, she decided to test the government's naming limits — using her own son!!
Related: Grimes & Elon Musk's OTHER Baby Momma Meet After 'Let Me See My Son' Drama!
Drysdale quickly found that Australia's Registry of Births, Deaths, and Marriages doesn't give clear-cut answers on what can and can't be used as a baby name. Outside of obvious no-nos (racial slurs, swear words, sex acts), there was a lot of gray area in the process. So she put it to the test!
Speaking to news.com.au, Kirsten said:
"We thought, what is the most outrageous name we can think of that will definitely not be accepted? Methamphetamine Rules we thought would surely get rejected, and then when it does, we can find out what name the Registrar chooses. It was really just a lighthearted, curious attempt to get an answer to this question."
Curious yes. Lighthearted? We're not sure lil Meth will see it that way in middle school! LOLz!
Amazingly, Drysdale's crazy baby name was approved "very quickly" after she submitted it online!! From then on, her son was legally known as "Methamphetamine Rules." Oops! She said:
"I don't know how it slipped through. I'm not sure if someone was overworked, or if it was automated somewhere. Or possibly, maybe they thought Methamphetamine was a Greek name. They haven't really given us a clear answer."
"A Greek name." Ha! Thankfully for Drysdale and her son, she's now in the process of changing the baby boy's name to a real one. She won't reveal the new moniker, as she explained to the outlet, but it will be something decidedly more nondescript. So this sounds like a good ending:
"Baby Meth's real name … I'm not publicly disclosing it, because I don't want it to be attached to this. It's a beautiful name and I can tell you has nothing to do with class A drugs. We think it'll be a very unique 21st birthday present to tell him this story."
OK then!
As for the gov's side of things, officials in New South Wales noted Drysdale's case was "highly unusual." Is it? Or do legit awful names get approved thanks to some automated system all the time??
Related: Rihanna & A$AP Rocky Share ADORABLE First Look At Baby Riot In Family Photoshoot!
The government did indicate the journo's act has forced them to strengthen the name-checking process going forward, so Meth did actually have a positive effect here:
"The Registry has since strengthened its processes in response to this highly unusual event. The vast majority of parents do not choose a name for their newborn baby that is obscene, offensive or contrary to the public interest."
You can see more from Drysdale's full baby name report on WTFAQ (below):
So weird!! Leave it to the Aussies… LOLz!
Reactions, Perezcious readers??
[Image via ABC TV/YouTube]