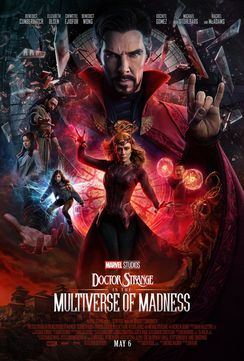 Doctor Strange En el Multiverso de la Locura – Genero: Terror – Accion – Ciencia Ficcion Pais: USA Duración: 126 minutos Director: Sam Raimi Guion: Michael Waldron. Cómic: Steve Ditko, Stan Lee Reparto:Benedict Cumberbatch, Elizabeth Olsen, Xochitl Gomez, Chiwetel Ejiofor, Rachel McAdams, Benedict Wong, Michael Stuhlbarg, Sheila Atim, Adam Hugill, Ako Mitchell, Momo Yeung, Daniel Swain, Topo Wresniwiro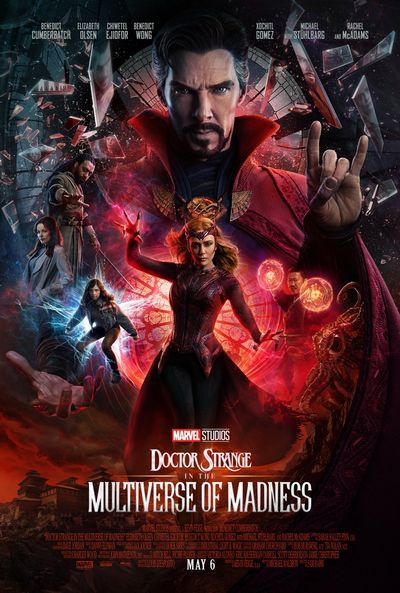 VALORACION: –


RESEÑA:
En "DOCTOR STRANGE IN THE MULTIVERSE OF MADNESS" de Marvel Studios, el MCU desbloquea el Multiverso y lleva sus límites más allá que nunca. El Doctor Strange abre un portal al multiverso al utilizar un hechizo prohibido. Ahora, su equipo debe enfrentarse a una amenaza que podría destruir el mundo para siempre, a menos que…
Doctor Strange En el Multiverso de la Locura
CRITICA: …
FICHA TECNICA:
Calidad: 1080
Audio: Ingles
(1.4GB)



(2.7GB)



SUBTITULOS
****
—
TRAILER

COMPARTE ESTE ARTICULO! – MIRA ABAJO LOS COMENTARIOS.
ADVERTENCIAS Y REGLAS antes de comentar en BLOGHORROR
• Comentar con respeto y de manera constructiva.
• No se permiten links de otros sitios o referencias a sitios de descarga. 
• Tratar de hablar de la pelicula en cuestión, salvo ocasiones especiales. Nada de interminables debates políticos, religiosos, de genero o sexualidad *
• Imágenes están permitidas, pero siempre con moderación y que no sean demasiado grandes.
• Los comentarios de usuarios nuevos siempre son moderados antes de publicarse.
• Por ultimo, las reseñas y criticas en BLOGHORROR pueden contener humor negro-ácido, que de ninguna forma debe ser tomado en serio! y que tienen como fin el puro entretenimiento satírico.
• Disfrute su estadía 😉
Continue Reading