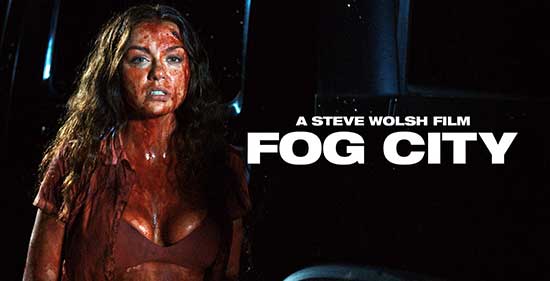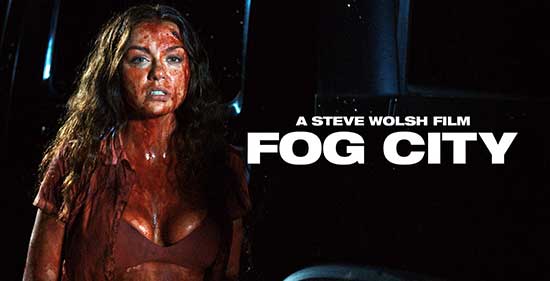 WithAno Productions announced that they're releasing their second original horror film of the year this fall, a violent Horror/Thriller entitled FOG CITY. All we know about the plot is that it centers around a group of friends who lock themselves inside a Cape Cod vacation home to escape a mysterious orange fog… and then the real fun er, horror begins.
Fog City was written and directed by Steve Wolsh and stars recent Emmy Winner Victoria Konefal (Modern Family, Scared to Death), Connor Weil (MTV's Scream), Noah Gray-Cabey (Heroes Reborn, Code Black, Pretty Little Liars), Reese Mishler (The Gallows), and Luke Benward (Life of the Party, Don't Log Off, Dumplin') with horror effects from Wolsh's longtime collaborator Ben Bornstein (Nanny, American Horror Story, Dead Ringers, The Unholy).
While the film is set to release later this year, today they launched a Kickstarter campaign to create a limited edition 4K UHD + Blu-ray SteelBook® for Fog City with art by Mexifunk (John Wick, Marvel, Everything Everywhere All at Once). There will be only 4000 copies, and each will be individually laser etched with a number from 1 to 4000, making this a truly sweet collector's piece.
The Kickstarter campaign will run from today through September 1st and they've posted an OFFICIAL RED BAND trailer for the film to check out if you're not the squeamish type. If you like what you see, you can support physical media and become a backer. Being a limited Kickstarter exclusive, you may not get a chance to secure a numbered edition any other way.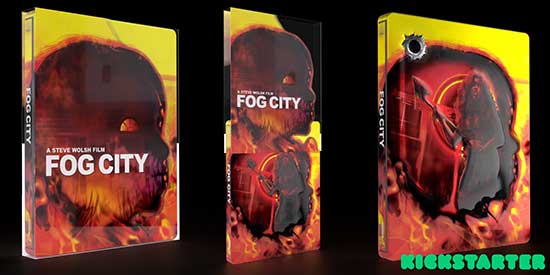 This is a real contender to be the coolest SteelBook® of the year. Here's a list of everything the Fog City SteelBook® will include:
Individually numbered via laser etching from 1 the 4,000
Custom slipcover with art reveal
Custom emboss/deboss tooling on front/back of the SteelBook®
Spot gloss and varnish on both sides of the SteelBook®
Bullet hole "entry wound" (front) & "exit wound" (back) custom emboss/deboss tooling
Art by Mexifunk
Bloody-Stunning 4K Ultra HD Disc
Unrated Version Blu-ray Disc
HD Digital Code
Fully Embossed Magnet 4" x 5"
High Gloss Collectible Mini-Poster
English and Spanish subtitles
Let us know what you think of the trailer and if you get a SteelBook®.
View Kickstarter Campaign here
For more info about the movie visit: WatchFogCity.com
IMDb: Fog City