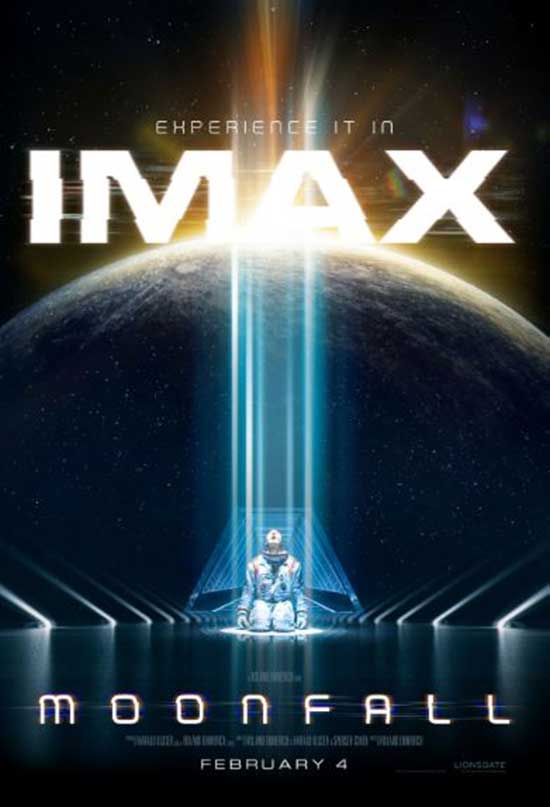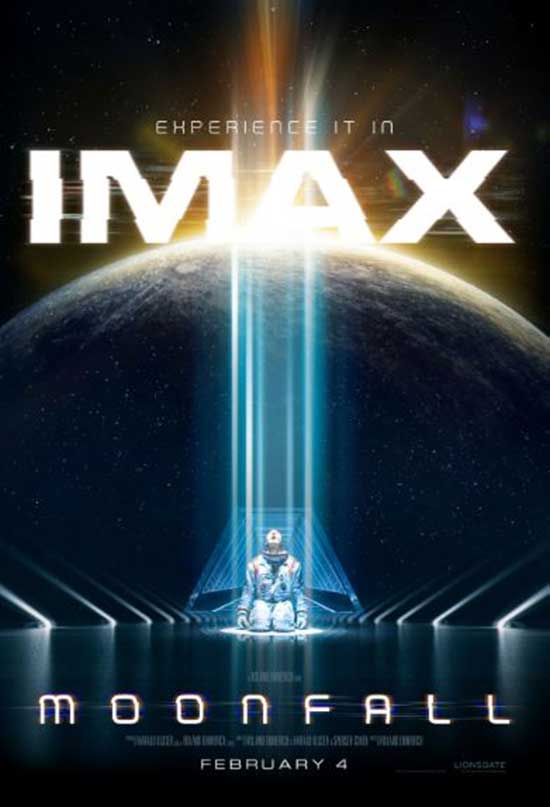 LIONSGATE'S HIGHLY ANTICIPATED MOVIE
"MOONFALL" FROM ROLAND EMMERICH
TO DEBUT IN IMAX
As Lionsgate's highly anticipated sci-fi epic Moonfall, from internationally renowned director Roland Emmerich enters wide release in theaters February 4, 2022, the movie will also be digitally re-mastered into the immersive IMAX® format, the studio announced today.
The IMAX® release of Moonfall will be digitally re-mastered into the image and sound quality of The IMAX Experience® with proprietary IMAX DMR® (Digital Re-mastering) technology. The crystal-clear images, coupled with IMAX's customized theatre geometry and powerful digital audio, create a unique environment that will make audiences feel as if they are in the movie.
As part of the announcement, the studio also revealed a new poster exclusively promoting the IMAX release.
"Roland Emmerich is a master at creating spectacular, effects-driven entertainment events that are only enhanced for audiences when experienced in IMAX theaters," said David Spitz, Lionsgate's President of Worldwide Distribution.
"As the terrestrial destination to experience the scope and scale of outer space, IMAX will be the premiere place for audiences to enjoy Roland Emmerich's otherworldly adventure. We're excited to bring this epic film to our theatres," said Craig Dehmel, Head of Global Distribution, IMAX.
Read The Full Article Here